'Tis the season to break out your favorite sparkly dresses and glam up your beauty routine. Why? Cause it's the most wonderful time of the year… CHRISTMAS!
Your makeup is equally important as the gifts you're giving and the throw-down that's about to happen in the kitchen for the bomb Christmas party you're hosting.
Today, I'm serving up puh-lenty of makeup inspiration to help you look flawless and festive this season.
Here are 7 Flawlessly Festive Makeup Styles for Christmas!
Gold Glitter Eyes and Red Lips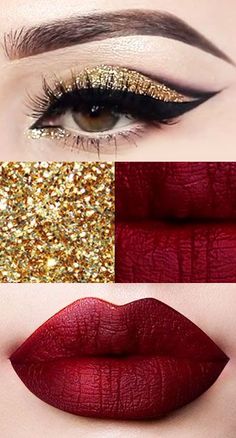 Nothing says "Merry Christmas" like bold reds and gold glitter. This is one of my favorite combinations and it's so easy to achieve! Invest in some shimmering gold glitter from my fave glitter company Lit Cosmetics and apply it to your eyes.
Pair it with a deep and bold red lip like Mac's Retro Matte Liquid Lipcolour in Carnivorous. Impress! Impress!
Feel like channeling your inner Kim K? This look is for you. It's another fun play on gold glitter eyes by pairing them with a nude lip. See below: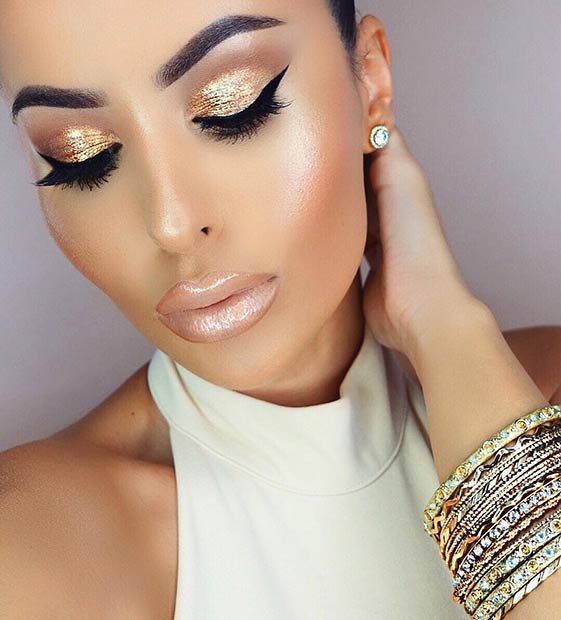 Metallic Green Smokey Eye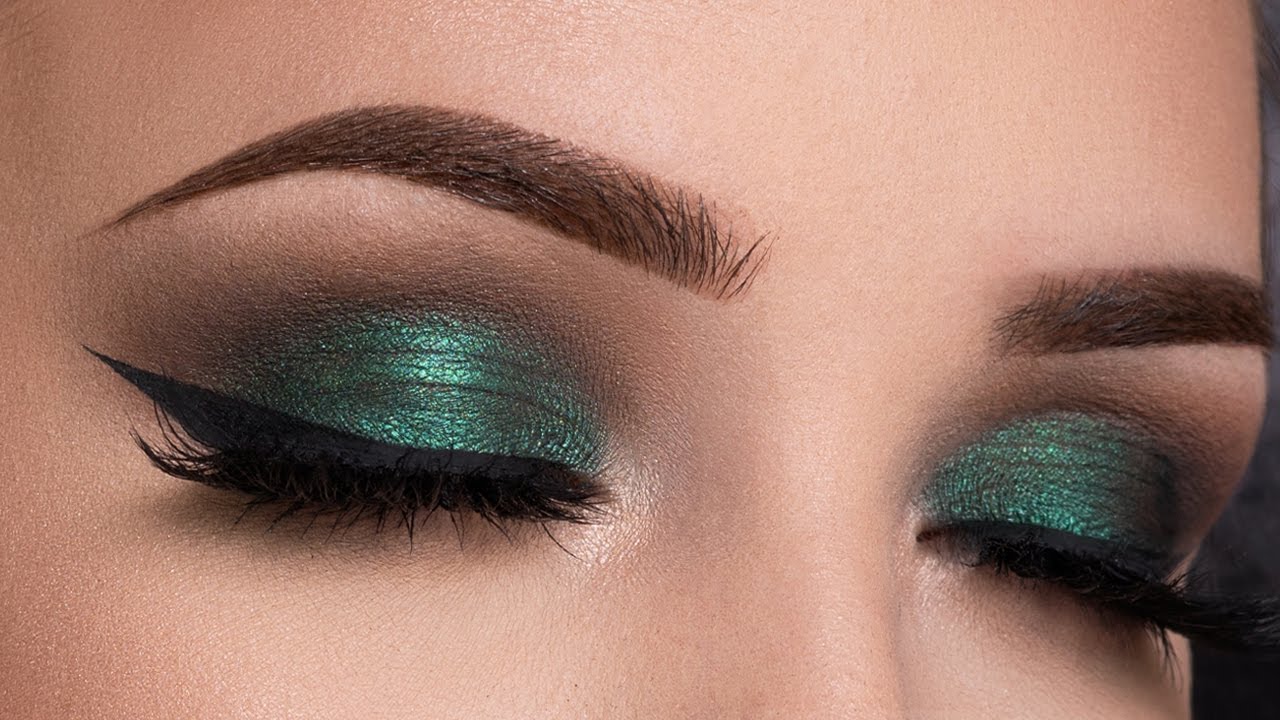 Who says you can't be a little edgy this holiday? Channel your inner naughty and rock a metallic green smokey eye.
Your brows and eyes are going to be the focal point of this look. Find yourself a gorgeous emerald green metallic shadow like Make Up For Ever's Emerald (ME304 – Metallic) and apply away. MUFE has owned it from day one of having the most pigmented makeup products and they still hold that reign. For your brows you want them to be shaped and colored in perfectly. The definition of literal brow goals.
That bad boy you're crushing on won't be able to resist stealing a kiss from you at the Radio City Christmas Spectacular in NYC. Ahhh.. nothing like NYC at Christmastime.
Black Matte Eyes and Gold Glitter Lips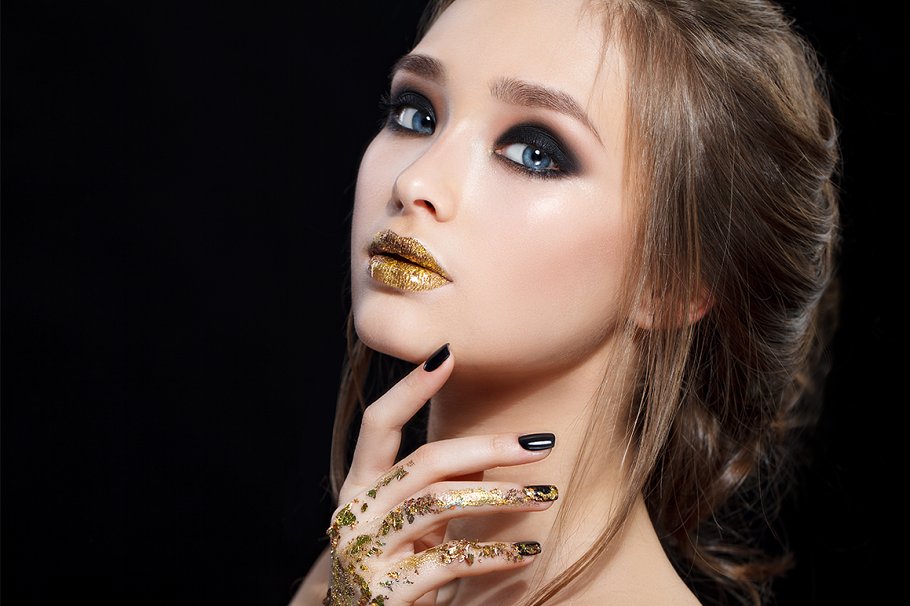 Feel like adding a touch of D R A M A to your holiday look? Then this look is sure to please!
Apply a dark matte black smokey effect to your eyes and pair it with gold lips. A truly remarkable matte black eyeshadow is Urban Decay's Blackout. Not quite sure how to nail your glitter lips? I have a whole tutorial on DIY glitter lips here.
Matte Plum Lips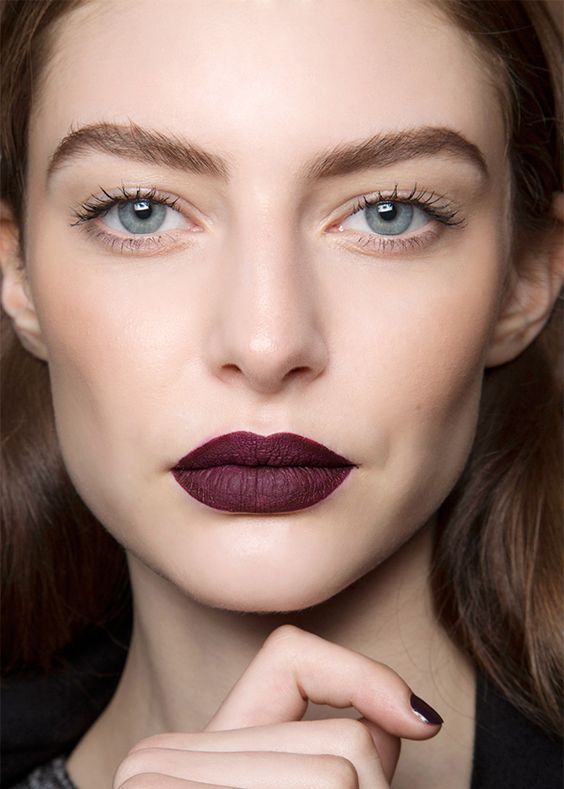 During holiday feasts or intense kisses with the love of your life, you're not going to want to keep reapplying your lipstick! Still feel the holiday vibes with a plum lipstick, but make sure it has staying power. Most matte lipsticks will survive dinner, cocoa, and kisses.
A lippie that I'm absolutely in love with is my own Bosso Alluring Lipstick in Truffle.  It's nourishing with a long-lasting wear. Talk about a win-win!
Shimmery Copper Shadow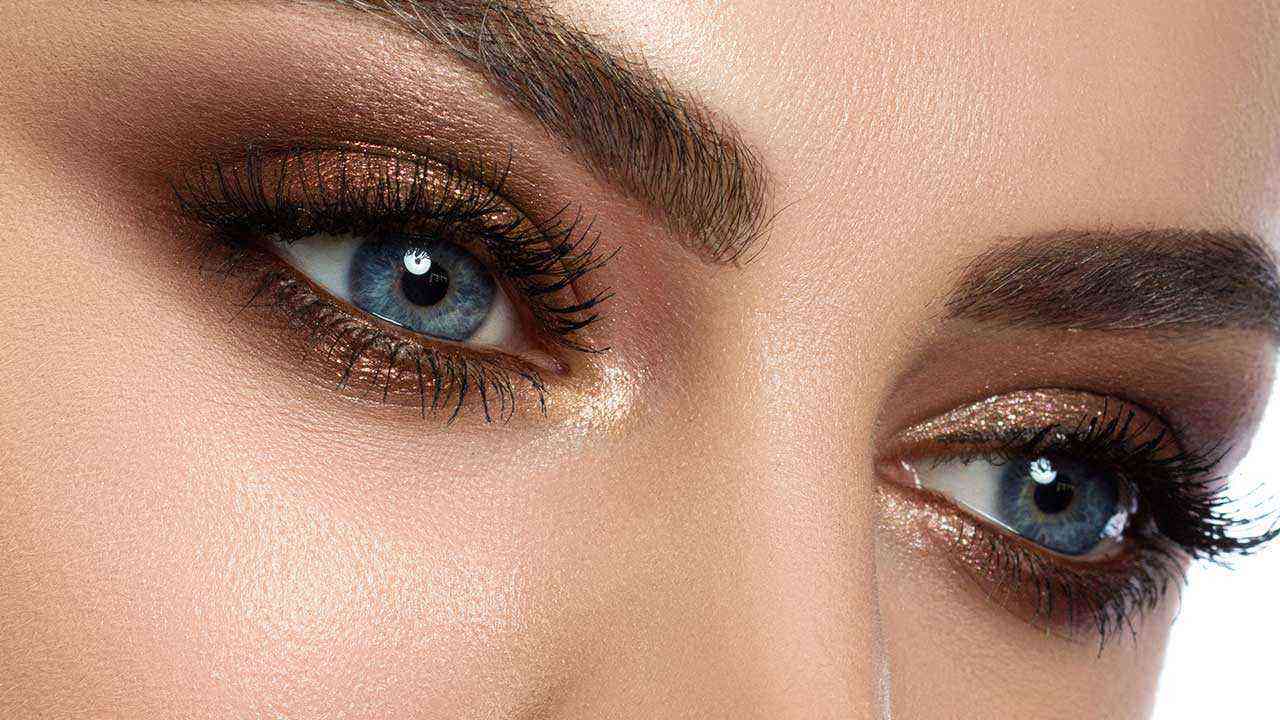 If bold and holiday colors aren't your thing, that's okay! You can try copper and bronze shades instead and still end up with a flawlessly festive holiday look.
For this makeup look, all you have to do is smudge a shimmery copper shadow along your top and bottom lash lines.
Rose Gold Eyeshadow With Muted Lips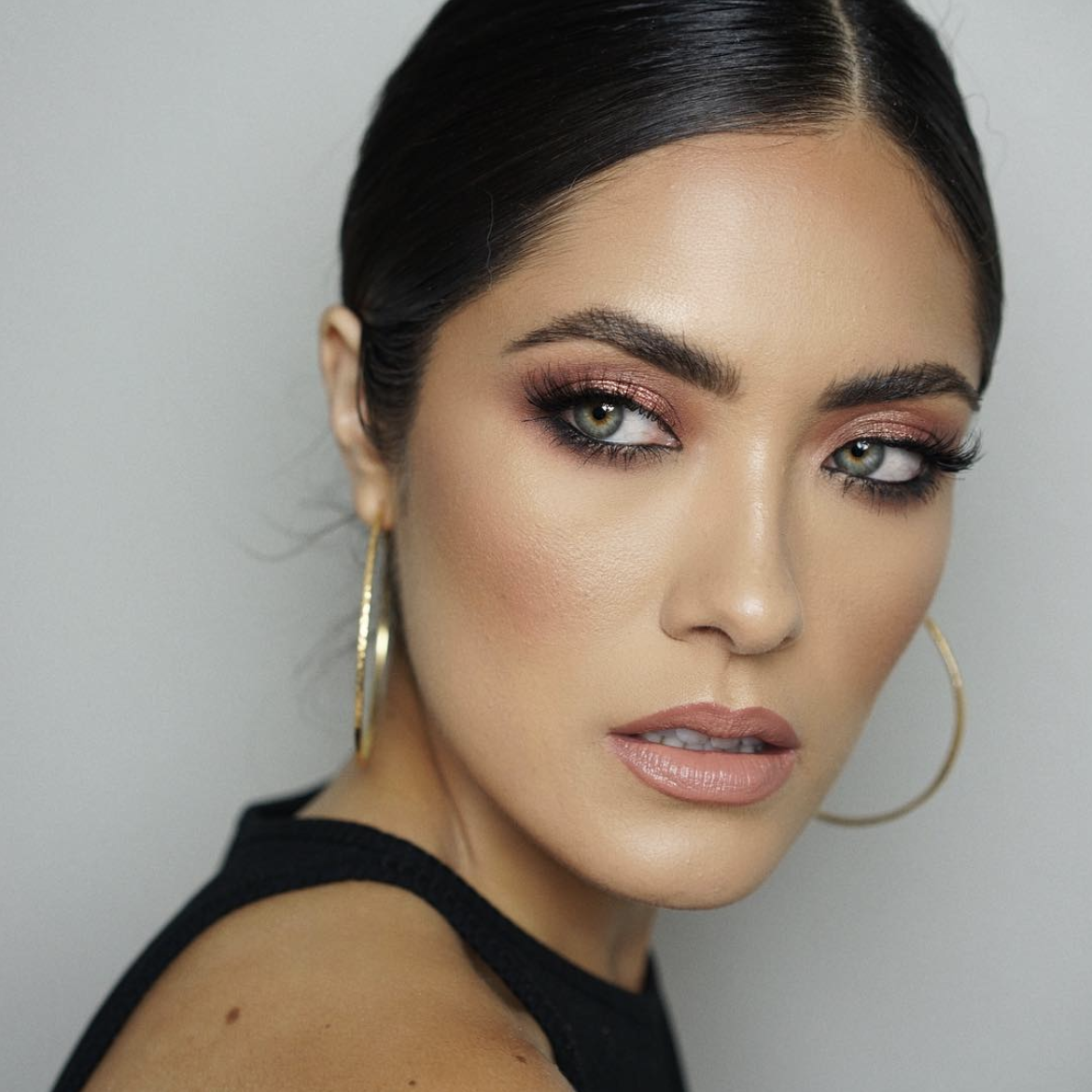 This pretty dose of color is perfect for a night out on Candy Cane Lane in Beverly Hills (aka Rodeo Drive). The glimmering shade of rose will twinkle underneath the sparkling lights that line the street. The cutie I was walking with in this vid said I looked like a sweet stargazer flower with this look. Awwww… what a prince.  Huda Beauty's Rose Gold eyeshadow palette is perfect if you want to nail this look. Definitely invest in some bold lashes, too!
For your lip, a gorgeous neutral shade will really tie your entire makeup look together.
Classic Jet Black Cat Eye
Nothing screams simple and elegant like a classic jet black cat eye with a wing so sharp you could cut through ice. Your cat eye can pair with literally any outfit and hairstyle, so you won't feel over or under dressed no matter the holiday situation.
Keep your look festive with a bold lip in plum or burgundy. Nars has a ton of vibrant shades. I'm really feeling their Semi Matte Lipstick in Scarlet Empress this Christmas season.
---
Are you super excited for the holidays? I know Brooklyn and I are totally in the holiday spirit and looking forward to the winter break visiting The Grinchmas at Universal, Disneyland, and Knott's "Merry" Farm! And he doesn't know yet, but I have a sweet surprise trip on his actual birthday which lands on Christmas eve! Super excited!
Don't miss out on a wicked sale I'm running through the Christmas at 11:59 pm PST! I'm offering 40% off my current makeup stock (excluding courses, brushes + tools, and Embryolisse Moisturizer) at Bosso Makeup.
Revamp your current makeup stock with the promo code: SANTABOSS
Please follow and like us: