Award season is in full swing, and I love to see which award show makeup looks make the biggest waves on the red carpet. 
Let's dive into some of the hottest 2020 award show beauty trends I've come across, and my top tips and product recommendations for recreating these looks yourself! 
PRETTY IN PINK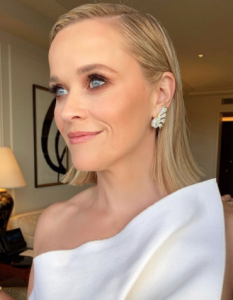 This year's Golden Globes showed that the pink makeup trend is going strong. Reese Witherspoon rocked the pink prettiness in this pre-show shot posted on the 'Gram. 
I personally love pink makeup for its versatility! There are so many different styles to play around with, depending on your preferences and comfort zone. 
To work a pop of pink flair into your everyday eye makeup look, try adding pink highlighter directly under your brows and blending with a smudge brush. You can also apply pink eyeliner in the water line to create an extra wide-eyed and youthful look. The Bossy Brow Highlighter Stick can be used for both!
Swaying toward the bold pink lips trend? Bosso's Ultra Alluring Lipsticks are a must. The My Love and Bisous shades will leave you looking extra powerful in pink!
LET IT GLOW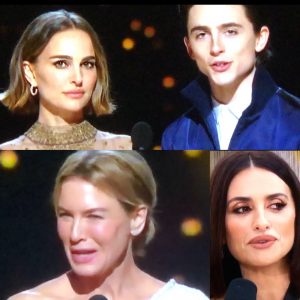 Many celebs have been sporting luminous makeup with their eye-catching red carpet outfits. Like on my obsession Natalie Portman, the ever incredible Renee Zellweger, and the never aging Penelope Cruz. They all looked stunning and glowing.
My clients know I"m the queen of the "super glow" and no-one leaves my chair without it!  With a combo of oil and cream foundation it leaves you with that extra radiance without an over-the-top amount of shine. 
Another way to achieve this gorgeous glow is with an illuminating cream highlighter. When applying, aim for the high points of your face temples and cheekbones, inner corner of eyes, bridge of the nose, and cupids bow of lips. A dash above the eyebrows will also give you a quick eyelift! 
To take your glow game to the next level, apply enhancer liquid over your foundation. Your skin will glisten like never before! 
MESMERIZE WITH VIBRANT EYES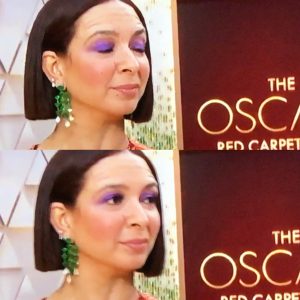 Bold and vibrant eyes have remained a hot award show trend, adding a dash of excitement to otherwise subtle makeup. 
Nailing this magnetic style is all about combining the right shades. I like to use a combo of the red and blue shades from my Paint Boss Cream Palette to create a beautiful purple like Miss Maya Rudolph wore here at the pre-Oscar interview. This gorgeous shade really popped her eyes. 
You can also draw more attention to your eyes by adding some extra shimmer to your go-to eyeshadow. My newly launched liquid shimmer sticks are perfect for this! Whether you prefer the champagne rose "Amplify" or the bold gold "Galvanic," you'll electrify any room you step into! (Pro tip: Keep your eyes closed until the shimmer dries for best results!) 
Have you experimented with any of these makeup trends? Tag me on Insta @bossomakeupbeverlyhills so I can support your award-winning looks!