Blush has been a long-time beauty staple of mine, and the reasons are endless. Adding a healthy flush to your pretty face, a bold blush can do wonders for your beauty routine!
Along with livening up your skin tone, blush is a great way to define and lift your cheekbones.
Many celebs have been rocking the rosy vibes lately, seen most recently at this year's Oscars.  
J.lo's strong, orange blush gave off a seriously powerful aura. Rachel Weisz, Gemma Chan, and Emilia Clarke also dominated the "blush with a punch."
Ready to boost your blush game, but not sure which shade to start with? As seen in this month's Vital Proteins article, the Bosso Vegan Blush Palette is packed with a slew of options so you can experiment all you want! Let's explore what's inside: 
COOL CORALS.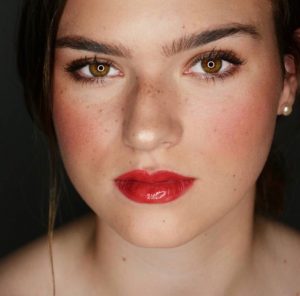 "Living Coral" was announced as the 2019 Color of the Year, and this playful shade is perfect for face makeup!
Coral also screams "spring time," so this shade is a great seasonal choice and looks so pretty on practically everyone.
Want to pack a little extra punch? Top off your look with a daring lip color. Talk about powerful!
PRETTY IN PINK.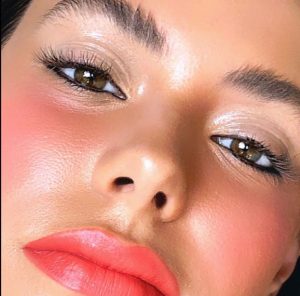 I love to incorporate bright pinks into makeup looks for some romantic flair. Here, I blended model Gracie's blush over the entire cheek area and all the way up under the eyes for a high fashion sunburned avant-garde effect.
To get that extra glossy glow, mix a pump of enhancer liquid into your favorite foundation. This will capture light in the best way, leaving your skin glistening like never before!
POP WITH PEACH.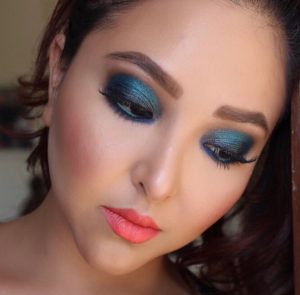 Peach blush is great for making your features pop.
Sold on this stunning look, but not sure how to fake that flushed effect?
Apply the color to the top of your cheek and apples, and carry it downward towards the corners of the mouth with a wider width the entire way. Voila!
DAZZLE IN RASPBERRY.
Craving that high-quality definition? Here's my go-to move.
Using an angled brush, sweep upward in a motion that combines tapping into the skin and sweeping at the same time to create a stipple effect. Next, take a latex sponge and tap over to lessen any harsh lines.
STAY SOFT.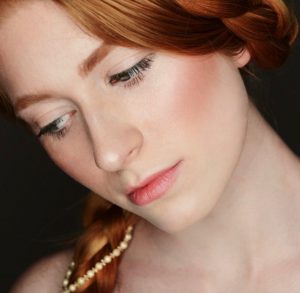 This soft highlight is perfect for lighter skin tones, helping you land that subtle yet eye-catching glow. It's conveniently included in the Bosso Blush Palette to be worn over blush for a soft shimmery effect, or used alone as a highlight above your blush on the highs of your cheeks.
Obsessed with highlighters? Check out Snowfall from our Lit Like a Boss skin enhancing line for a little more illumination.
GO DEEPER.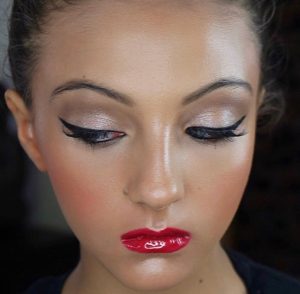 This deep berry shade is a perfect pick for darker skin tones. For the most flushed and natural looking blush, always blend it a bit wider. An artificial strip going up the cheekbones will end up looking too contrived.
For the ultimate finish, lather on some extra-shiny lip gloss!
I hope you learned a thing or two about upping the ante on blush!  So tell me… have you been bumping up your blush routine lately? I want to check you out! Make sure to tag me in your Instagram pictures @bossomakeupbeverlyhills so I can take a peek!
Please follow and like us: