There were so many fabulous celebrity beauty trends from the 2018 Golden Globes red carpet. The 2018 Golden Globe Awards kicked off awards season last night. Although I'm a celeb makeup artist in Hollywood and have some of these babes in my makeup chair, I always get excited myself to see which stars will take home gold statues for performances in both television and film.
In addition to being celebrated for their on-screen performances, this years awards also marked a special opportunity for the stars to share their political views and opinions.
While the actresses wore black to protest sexual misconduct and sexism in Hollywood, (eh-em Weinstein) many of them, including Meryl Streep, Michelle Williams, Emma Watson and Amy Poehler, also walked down the Golden Globes red carpet accompanied by activists in a range of fields.
Instead of asking, "who are you wearing?", the red carpet reporters asked, "why are you wearing?" to commemorate the women standing in solidarity. How cool is that?! Ballsy powerful women ya gotta love!
But of course, it was also a night to showcase style & beauty and elegance & glamour from the leading ladies of Hollywood on the Golden Globes red carpet.
Keep reading to learn some of my favorite celebrity beauty trends from the 2018 Golden Globes red carpet.
My eyes lasered in on the gorgeous celebrity beauty trends that sauntered down the Golden Globes red carpet. Ready for my favorite beauty picks?
Bright Red Lips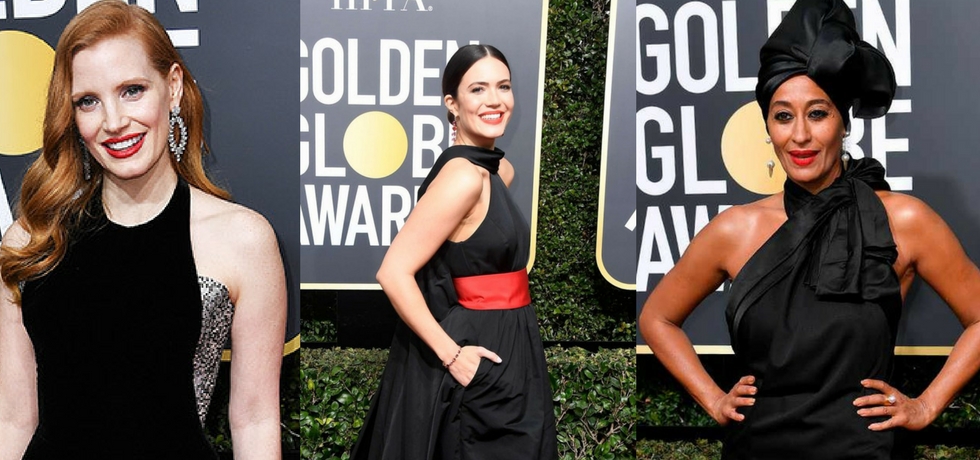 Dark lashes and light pink blush complete this iconic go-to celebrity beauty trend.
Hollywood leading ladies including Jessica Chastain, Mandy Moore and Tracee Ellis Ross may have been wearing black outfits to protest sexism in Hollywood, but they still slayed the red carpet in bright, sultry red lips.
Neutral Palettes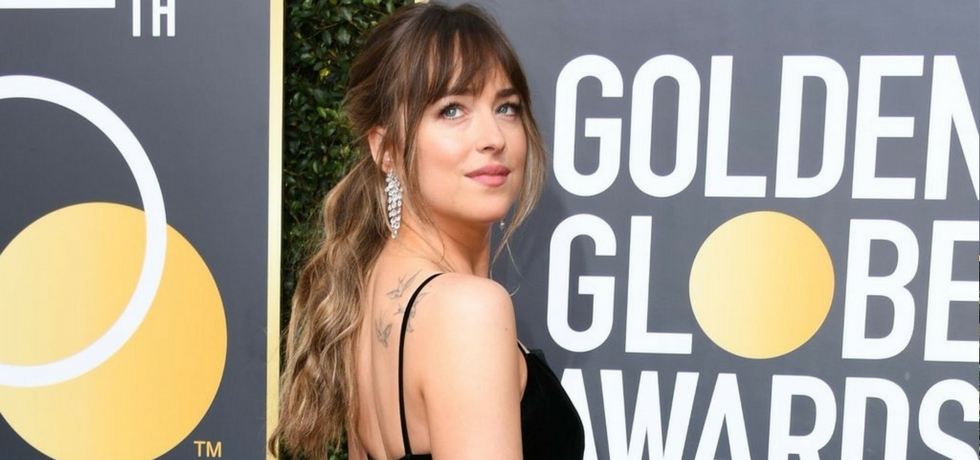 Some stars let their accessories do the talking while allowing their makeup to take on a more neutral role. But neutral doesn't have to mean backseat, just ask Kerry Washington. With light pink contouring, a shimmery highlight on the cheeks, and soft lips, Kerry had the neutral beauty trend "handled."
Stars like Halle Berry and Dakota Johnson also stayed neutral for the red carpet. I loved the peachy cream lips and amped up lashes on these Hollywood beauties.
Classic Beauty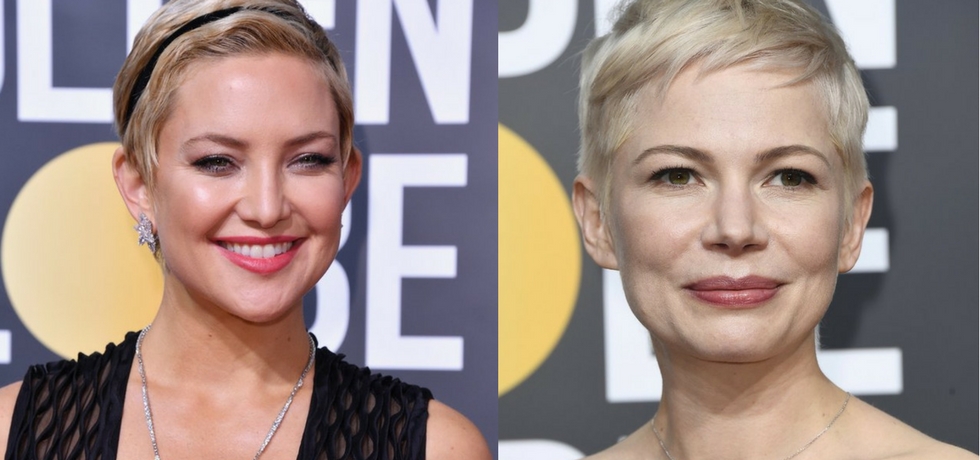 Groomed brows, light foundation, cream blush and loads of mascara provided a powerful yet feminine classic look for young, modern celebs on the red carpet.
Jessica Biel owned her classic beauty look with bronzed glowing skin, creamy pink blush and a pop of watermelon pink on the lips. With her amazing, rock hard body and handsome hubby by her side, it doesn't take much for Jessica Biel to be a classic beauty.
With their blonde pixie cuts, Kate Hudson and Michelle Williams also pulled off this trend in loads. A short, daring cut is always a great way to frame a sweet made up face and show off strong shoulders.
Vibrant Color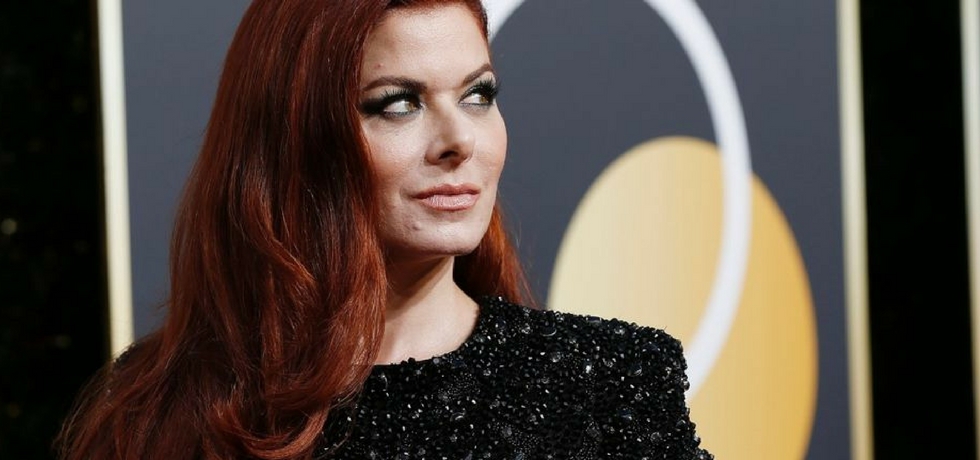 Wearing black gowns didn't stop many stars from wearing colorfully bold makeup. I loved Debra Messing's bold turquoise vegan eyeshadow. Coupled with neutral skin and lips, the color really brought out Debra's piercing green eyes.
Smokey Eyes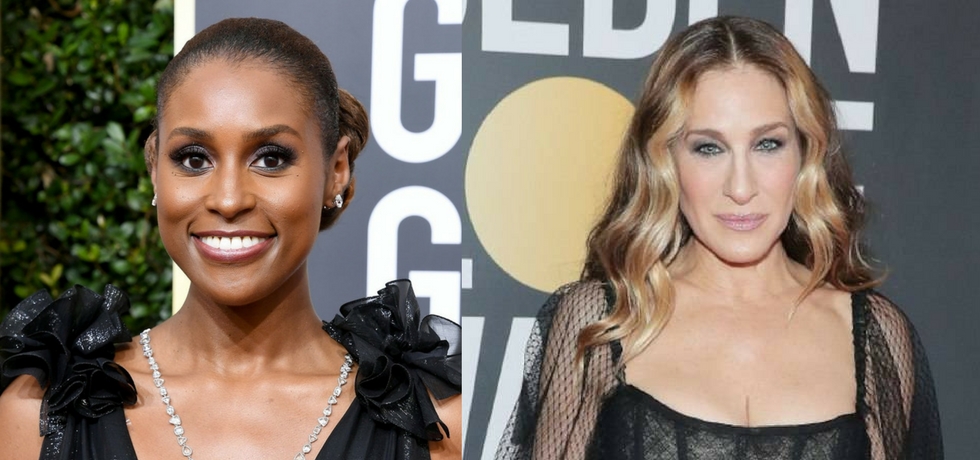 Issa Rae, the star of HBO's Insecure, added a touch of mood to her eyes. While opting for smokey dark eye shadow to frame her beautiful brown eyes, Issa finished off her look with creamy wine-stained cheeks and a matching lip color. Sizzling.. tsss…
Lily James and Sarah Jessica Parker also did their own take on the smoky eye trend. I loved how Sarah added a layer of sparkly shimmer to her lids to make her clear blue eyes pop off even more. As we all know, SJP is never without a smokey eye. Can't wait til the new Sex and the City movie comes out, I'll be doing a whole blog dedicated to the queen of styles makeup and fashion looks.
Hollywood Glamour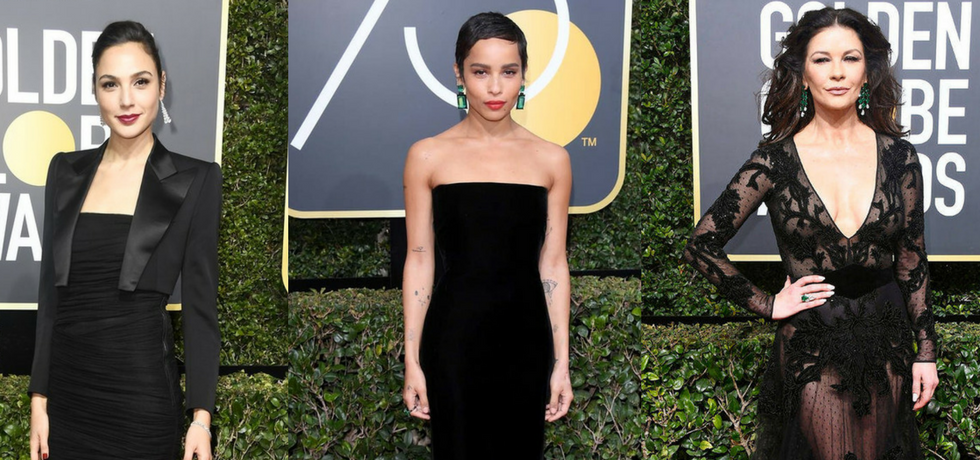 Stars like Gal Gadot, Zoe Kravitz and Catherine Zeta-Jones exuded vintage Hollywood glamor. While wearing black, these exotic beauties rocked dark tresses, bold red lips and statement accessories to create a timeless look.
I was wowed by Catherine Zeta-Jones's black Zuhair Murad full-length gown and long emerald earrings. Did I mention her dress was semi-transparent and she's 48?! Ms. Jones sure knows how to command attention on the red carpet. Slay mama slaaay…
Which Beauty Trends Did You Love From the 2018 Golden Globes Red Carpet?
All of these looks were simply stunning. Which celebrity beauty trend will you try at home? Which beauty was your favorite? Tag me on IG @bossomakeupbeverlyhills and let me know!