There's a trend that many, many, celebs have been rocking throughout this year and is on track to be bountiful at upcoming award shows.
So, what secret trend am I talking about? Monochromatic makeup! It's been around forever as a staple for red carpet looks, but recently this trend has been kicking up major likes on social media for its simplicity and ability to look flawless on every skin tone.
Essentially, the monochromatic makeup you will be spotting on celebrities come in a number of hues and variation, but is typically rooted in shades of beige, brown, pink, or red.
You pick a shade that you feel looks fab on your skin tone, and then keep the rest of your makeup application within the same color family.
Get ready to get your monochrome on, babe, 'cause I've gathered four of my fave versions of this look and you're going to want to start rockin' them ASAP!
Shay Mitchell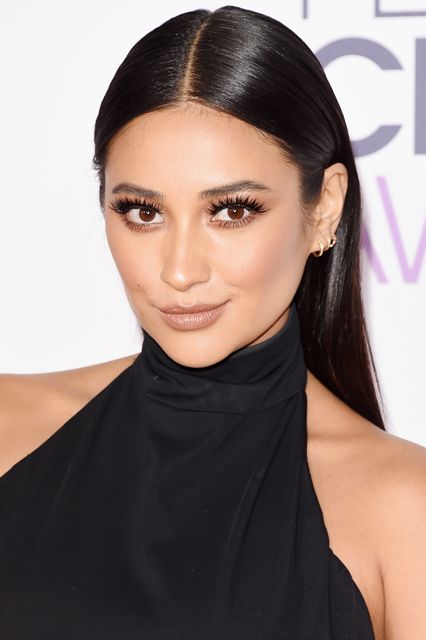 At the People's Choice Awards this year, Shay Mitchell (most known for her character Emily on the hit TV show Pretty Little Liars) was spotted wearing monochromatic makeup in shades of warm peach. Though that shade may sound intimidating, it's incredibly easy to wear. Just keep the shades slightly shimmery, especially on the lids. And it's truly gorgeous against blue eyes! Talk about a POP!
For this specific look, Shay's MUA created a dimensional smokey eye, added a sweep of bronzer to her cheeks, and a sheer brown lip to ground the look.
Bosso Pro Tip: Dust on a little Chanel D'ombre (cream eyeshadow) over your lids to give it the extra wow factor.
You can rock this versatile makeup look during an afternoon date picking out pumpkins at the local pumpkin patch or while running errands on a breezy fall afternoon.
Gigi Hadid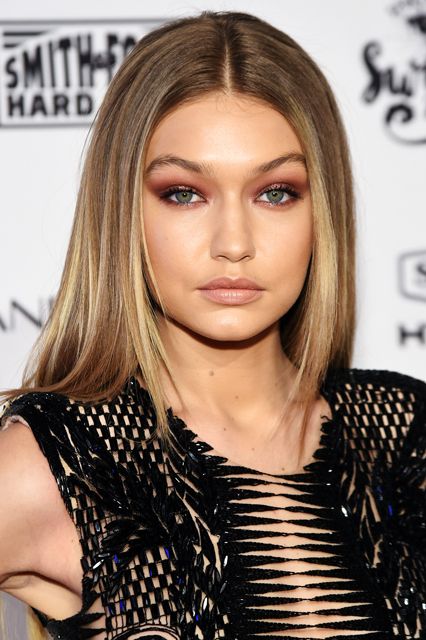 Gigi Hadid is a model who has been featured in a ton of runway shows during fashion week (alongside the beautiful, Kaia Gerber!!). She's quickly becoming a new age supermodel, and she's definitely beauty inspo for a lot of women.
The monochromatic makeup look she's rocking in this pic was taken at a Sports Illustrated event. She was caught sporting (pun intended) a rosy nude shade on her lips, and a deeper rose burgundy shade on her eyes and cheeks.
Her eye makeup is still dusty rose, yet almost burgundy; however the pinky-bronze cheeks and slightly nude colored lips really allow her makeup to reside in the same color family.
Bosso Pro Tip: To make your matching shades more foolproof, I recommend incorporating your blush shade into the crease of your eye – as it really ties the entire look together.
When you incorporate shades of pink or burgundy your makeup look instantly becomes girl next door glam! This pretty makeup combination would be perfect for sipping rosé with your girls during Sunday brunch. Talk about a dreamy #InstaWorthy makeup look!
Zendaya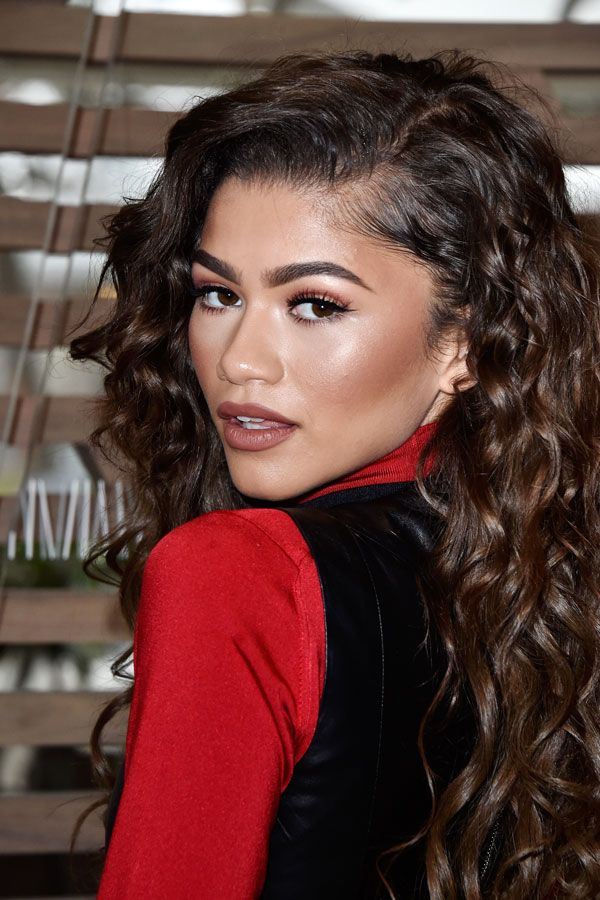 Zendaya is notorious for creating her own makeup looks for the red carpet… yep, this former Disney Star goes sans MUA often. She created this makeup look on her own for the Louis Vuitton show during Paris Fashion Week.
Well done, Zendaya! Choosing a universal flattering shade of deep pinkish brown nailed earthy vibes and won over the crowd.
Bosso Pro Tip: Shape and darken your brows and top your cheekbones with a radiant highlighter to keep your look grounded.
You can totally wear this sexy look when you're taking on the Los Angeles nightlife or dancing the night away at Avalon Hollywood with your love.
Lily Collins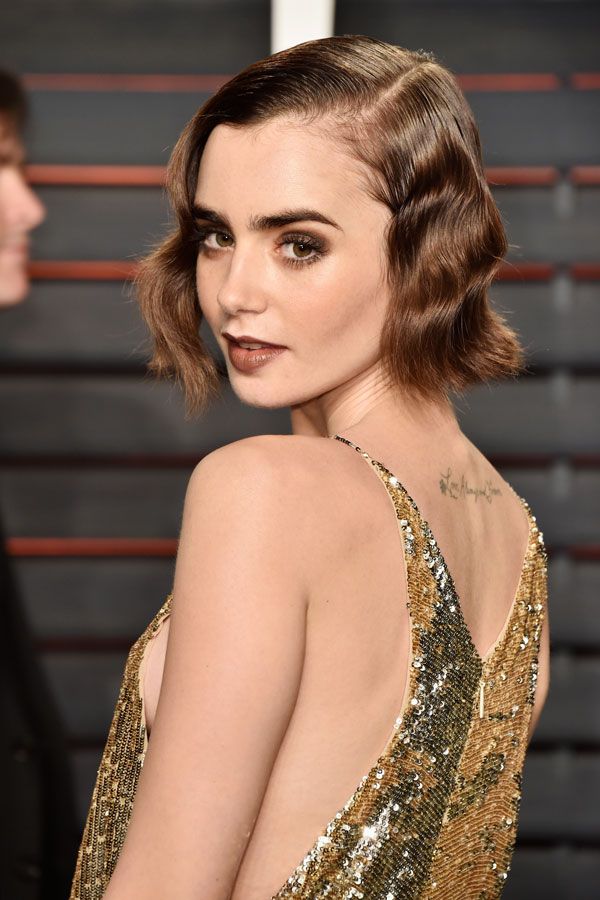 Lily Collins always has a unique look down no matter what red carpet she's walking on. Did you see her at the 69th Annual Met Gala? She looked so gorgeous! Definitely my favorite look of the night. In the pic above, she's slaying a true brown monochromatic look at Vanity Fair's Oscar party.
I'm getting serious flapper vibes from this makeup look. When recreating this, it'd be THE perfect time to put the dark browns of your makeup palette to use. Don't forget, strong brows!
Bosso Pro Tip: Build the intensity of your look by dampening your eyeshadow brush before applying your shadow.
Isn't monochromatic makeup super pretty and easy? Go sort out your makeup bag and start color coordinating your products. I want to see you nail these looks! Make sure you tag me in your pics on Instagram (@bossomakeupbeverlyhills), so I can peep your style.
---
Need some personal coaching to help you get better at doing your own makeup? Schedule a personal one-on-one session! Let's get you winging your liner and blending your smokey eye like a Hollywood pro.
Please follow and like us: