The "big brow" trend has been floating around for some time now, and we can see why. I'm simply obsessed! Thicker eyebrows can completely transform your face, offering a distinctive look and powerful aura that's bound to turn heads.
If you're not naturally blessed with bushy brows, don't stress. The right makeup tools and techniques can help you fake it, and you'll be giving off Cara Delevingne vibes in no time.
Keep reading for my top tips on slaying the big brow game!

FILL THEM IN.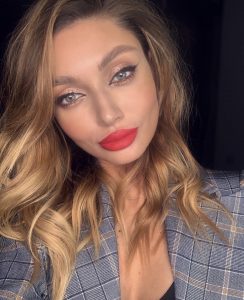 When it comes to your brows, a little definition can go a long way.
Define the bottom inner corner of the eyebrow by filling it in with a brow pencil. This area of the brow can get a little patchy as we age, and filling it in can help.
Once you're finished, hop to the top of the brow and start filling in the arch area to create more of an eye lift.
Worried about finding a brow pencil that best aligns with your hair color? Bosso's gluten-free brow pencils are perfectly matched – from blonde to dark brown! Our medium brown shade is killer for both brunettes and gray-haired ladies! Shout out to my sexy silver women keeping it natural.
These brow pencils glide on smoothly and seamlessly to achieve that fantastically full yet natural-looking brow.
POLISH TO PERFECTION.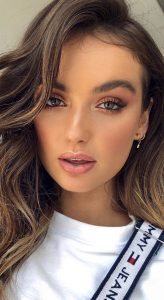 Once the penciling is complete, it's time to lock it down! This can best be accomplished by grabbing a brow brush and applying brow powder over your masterpiece.
Each of my brow powders have dual shades, allowing for flexibility in your creative process!
I suggest starting with the lighter shade when beginning the brow for a natural ombré effect, and then finishing it off with the darker shade.
Best of all, this lightweight powder is smudge-proof – so that on-fleek status is here to stay all day!
ALWAYS EMPHASIZE.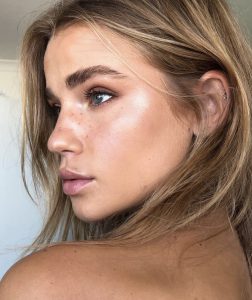 Now that you've covered the basics, it's time to accentuate your flawless framed brows!
Apply Bosso's Highlighter Stick directly under the brows and blend it with a smudge brush along the bottom of the brows. This will result in a perfect pop of definition and some seriously captivating eyes! Perfection!
An added perk: If an unexpected blemish is throwing off your new-and-improved brows, this wonder stick doubles as a concealer AND brightness eyes when added to the water line!! Heck yes!!
MAINTAIN MAGNIFICENTLY.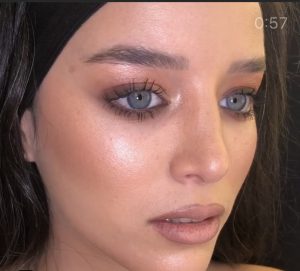 To maintain the thickness, brow gel is your new best friend.
Comb your brows into the shape you desire (I say up, up, up!!) using my clear brow stay. I repeat…Always remember to brush upward for the best effect! Hello 1980's Brooke Shields!!
Our brow gel conditions, sets, and even tints to help brows appear thicker and healthier looking. Now that's some browza wowza!
MAKE IT PERMANENT.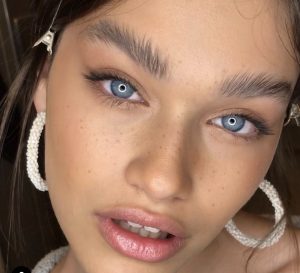 Aiming to go even fuller with your brows, or searching for a more long-lasting solution?
Consider trying Latisse, an FDA-approved prescription treatment. Just one drop in the cap per brow and a sweep across your lash line has been known to help grow baby hairs, resulting in a fuller overall look.
Microblading is another long-lasting option. The process involves depositing pigment under your skin, and can last up to one to three years. Just make sure you do your research and find an expert to avoid any weird shape or shade!
If you have naturally thin brows or are prone to hair loss, explore eyebrow hair transplantation.
This process involves moving more dense hairs from one part of your body (the back of head) to your eyebrows. As a result, you're left with fuller and more shapely brows! "Yes world! I wake up with epic brows each day!"
To learn more about eyebrow hair transplantation, check out Dr. Jason Champagne in Beverly Hills. I just had a consultation with him last week. Super nice guy and a top expert in his field. I'll be sure to post a blog when I move forward with the procedure!
Ready to reveal your big, beautiful brows? Snap a shot and tag me on Instagram @bossomakeupbeverlyhills!
Please follow and like us: