Champagne Pop. To many it's a bottle of bubbly being opened, but to beauty maven's everywhere it's the queen of all highlighters. The Becca x Jaclyn Hill perfecting powder, Champagne Pop has become a beauty classic right before our eyes. Jaclyn caught the eye of Becca Cosmetics on Youtube and the word quickly spread on Instagram of Jaclyn and her sensational powder by Becca. A big secret to celebrities and beauty vloggers no more, now everyone can shine!
The Ideal Peachy Glow
 Highlighting definitely was a top beauty trend of 2015. Highlighters not only give us a natural looking glow, but they also create a "fresh" look during our most exhausted days. (It saved this Mompreneaur on many of days!!!! Thanks Jaclyn!!) But as much as we love highlighting powders, it can be tiresome looking for the right shade, or a formula with just the right amount of mica, or one that looks great without making our skin tone look too yellow or pink. Our saving grace is…. Champagne Pop! With a peach colored blend between rosy and vanilla tones, every pro makeup artist agrees it compliments every skin tone while creating a super natural glow that lasts throughout the day. Besides creating a multifunctional shade that works with every skin type, the beauty vlogger also crafted the perfect texture. Instead of the usual powders, it has a richer, creamier feel, which allows the product to blend more easily compared to other illuminizers.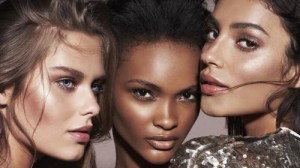 The Secret of Highlighting
What I think is so incredible about this highlighter is that it is so finely ground that it allows you to apply it with your fingers, and spreads on as soft as cashmere. I love to apply this on my clients in these specific areas to give that perfect radiance; Top of eyebrows, down the bridge of nose, the high of cheekbones, inner corners of eyes, cupids bow and the indentation of chin. For weddings or special events, don't stop at your face, dust it on your arms, décolletage and collarbones to give you that spectacular glow you see on the Hollywood red carpets. Just be careful with the amount you use to make sure your glow stays on the natural side and not "disco-ball" shiny.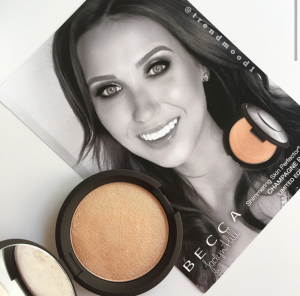 Please follow and like us: