The GLAUDI runway show at LA Fashion Week was a truly magical sight this year! The Bosso team was hard at work backstage, pairing flawless bridal makeup with stunning dresses from the GLAUDI Bridal Collection by designer Johana Hernandez.
This is just one of several events that the makeup school graduates get to participate in, with swanky opportunities at Paris and New York Fashion Week too. Next on the agenda is Copenhagen Fashion Week!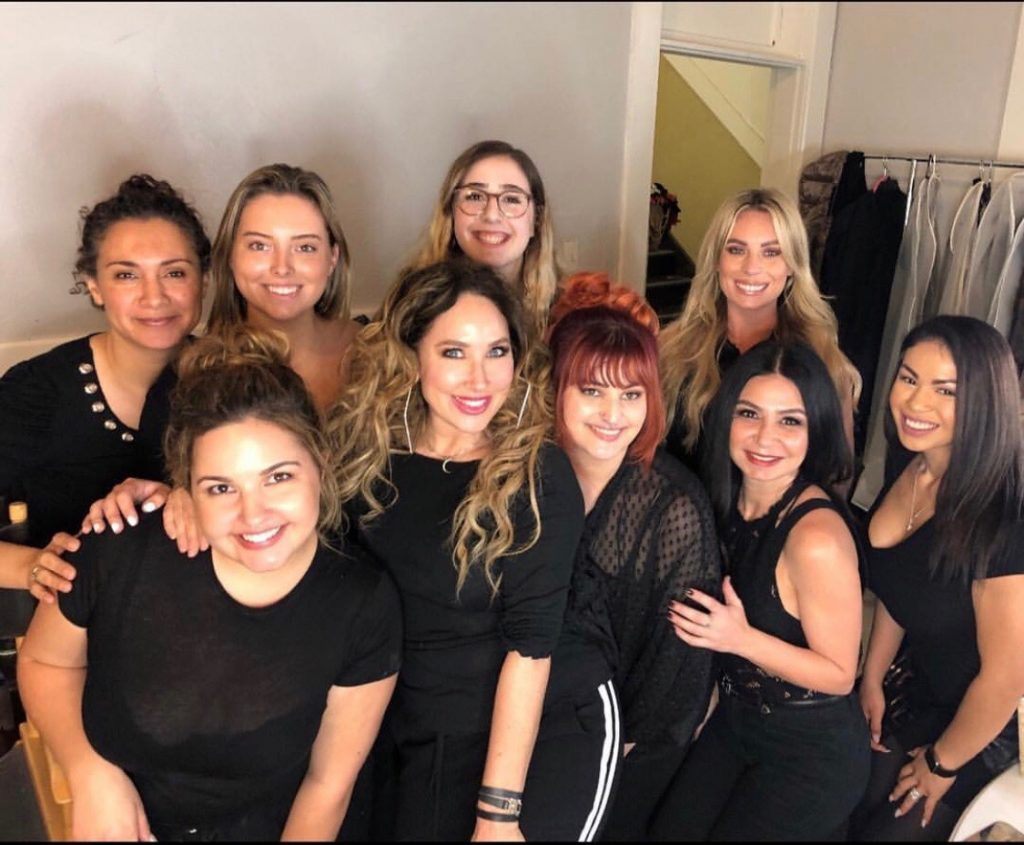 The Bosso makeup team and lead artist Kimberley work closely with each designer at Fashion Week to ensure that their vision comes to life. The Bosso team never fails to deliver the most stunning makeup looks, from edgy and unique styles to classic concepts.
The theme of this year's successful show was "classic romance." Let's dive into the makeup moves that went into creating these visionary runway styles!
SOFTLY LIT SKIN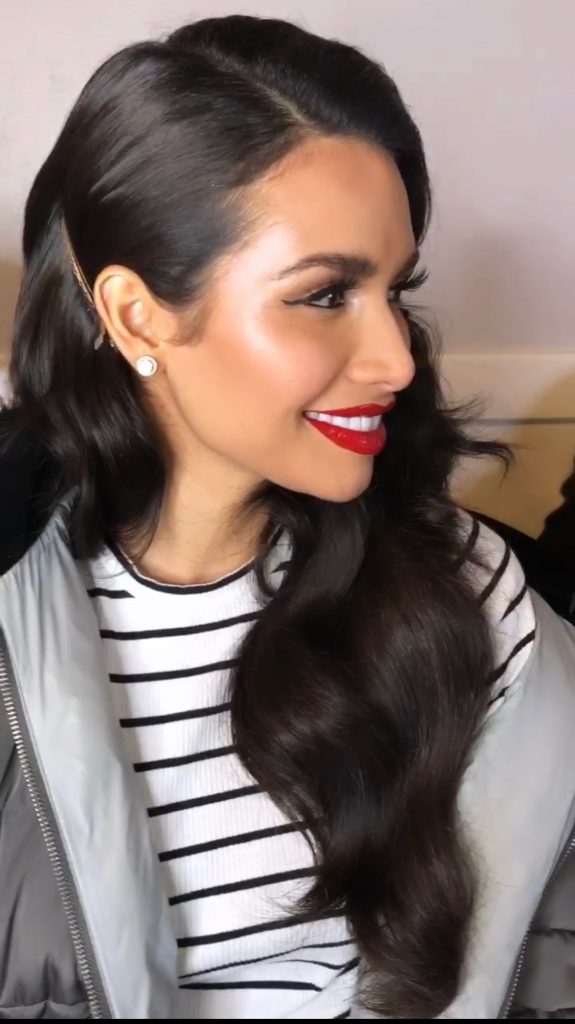 When it comes to romanticizing your look, it's all about the right lighting. An illuminating cream is always my go-to choice for red carpet styles, as it offers that subtle lit-from-within radiance.
A soft highlight is also the safest bet for bridal beauty, because nobody has time for that caked-on appearance in post-wedding photos!
Achieve this youthful-looking glow by applying to the high points of your face temples and above the eyebrows. Going for an extra glossy look? Add a few drops of enhancer liquid!
LUSCIOUS LASHES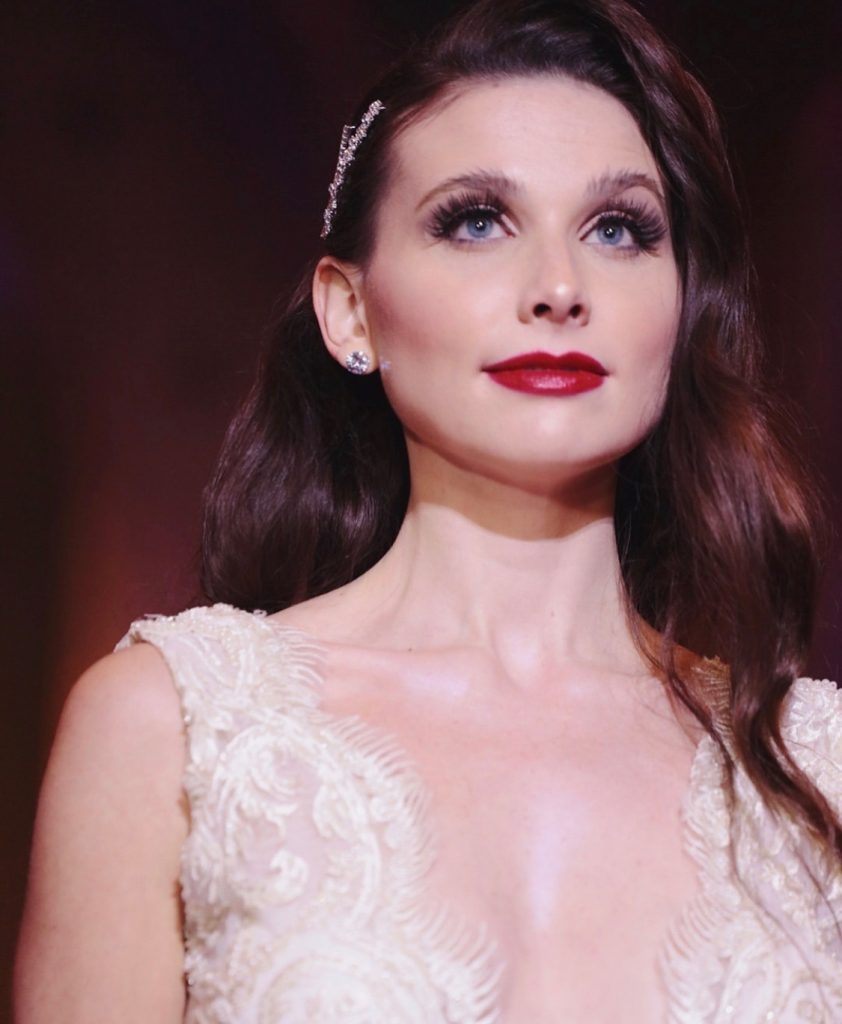 Let's be honest – who doesn't love a good lash lift? As you can see here, big lashes complemented these timeless dress designs in the best possible way!
Looking to snag that faux lash look for yourself? Bump up the flirt factor with Bosso's human hair eyelashes. The model above is wearing lashes from Queen Identity.
SHINY RED LIPS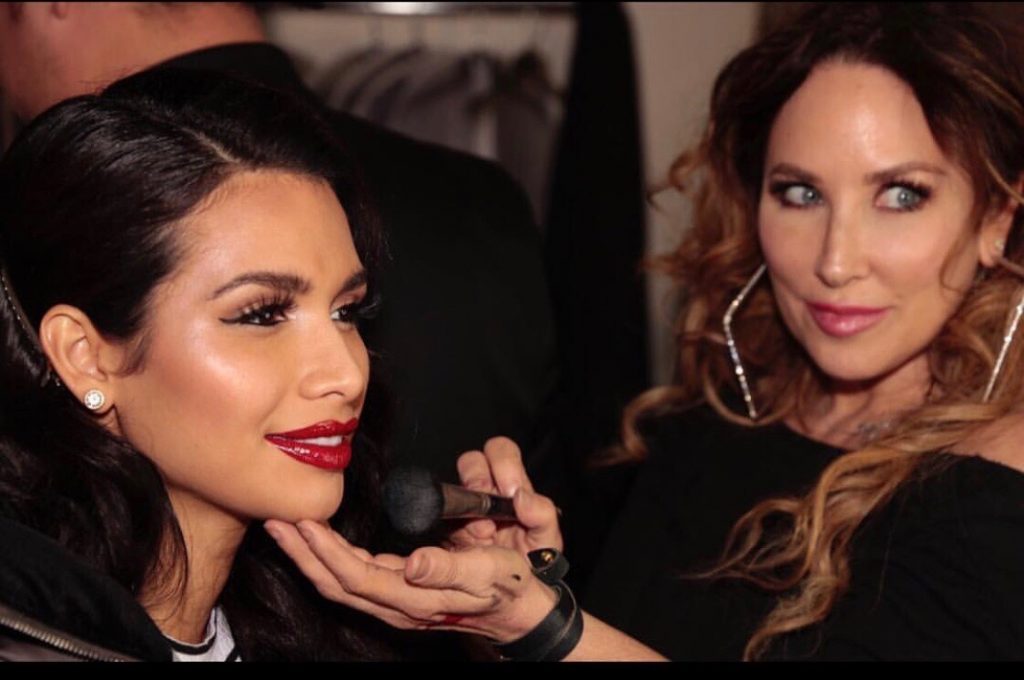 Red lipstick is always a classic choice, and blue undertones kept things extra bold and beautiful.
Kimberley's two favorite shades from the Bosso liquid lip line are Wicked Boss and Bitchy Boss. All of the GLAUDI models are strutting Wicked Boss.
This sultry appearance meshed seamlessly with the chic GLAUDI designs on the runway.
WING IT OUT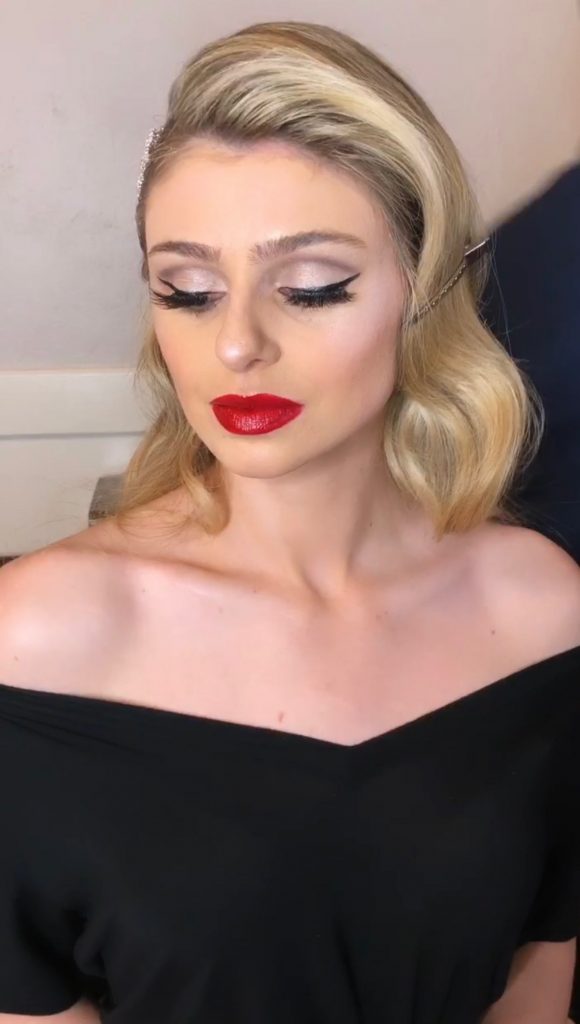 To create especially alluring eyes, the Bosso team focused on winged eyeliner and eyelids left with shimmery neutral tones.
Shimmery eyeshadows with tiny mica particles in neutral colors are great choices for the "Big Day", as browns and tans help highlight your eyes without being overbearing. The shimmer creates a dazzling but subtle effect.
STRONG BROWS & CONTOUR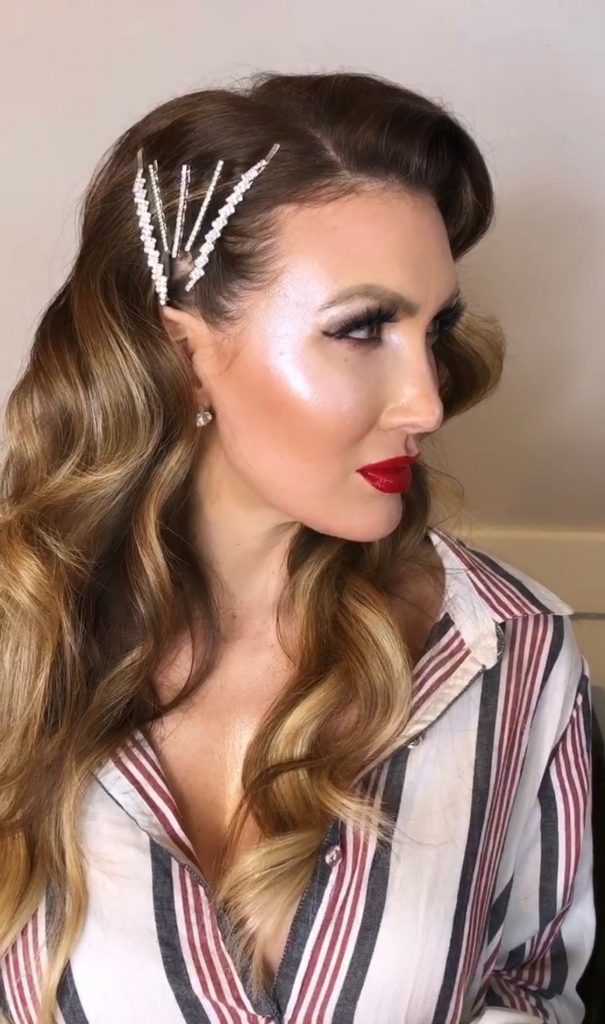 Have you jumped on the big brow trend yet? This dramatic definition will ensure that all eyes stay on the bride!
Of course, bold brows are an art form – so pay careful attention to your technique! To avoid overdoing the style, always go gently with the brow pencil.
To lock down this powerful look, get yourself some smudge-proof brow powder. Kimberley suggests starting out with a lighter shade, and then going with a darker shade for the finale.
To top off your bold and beautiful brows, use brow stay and brush upward. Finally, apply the Bossy Brow highlighter stick just under the brows for definition with a serious "wow" factor!
For your contour, try the Vegan Contour Palette with Ash and Bronze shades. Mix the two together and layer twice. Make sure to also blend out the edges. You'll be left with dimension on the catwalk that's truly out of this world!
So tell me, aspiring makeup mavens. Are you ready to become a certified makeup artist, and join the exciting action backstage? To learn more about how the certification process works, check out the FAQs. For information on the different courses offered, visit the Bosso Intensive Makeup School overview.
Please follow and like us: