2017 seemed to be the year of fake, painted-on, and over-applied makeup looks (we're looking at you sharpie brows and crazy contouring). With a new year we're ready for new trends that are far more flattering…i.e. don't make you look like a piece of cheap plastic. And the trend that we're most excited about and already a huge hit on the catwalk is…glossy skin!
This style will turn heads as you rock a dewy and natural fresh-faced look…keyword being natural. Remember: this is a no-makeup makeup look. A big change from caked-on bronzer and heavy brow pencil, this look will take a light hand and is so much more than a bit of highlighter applied to your cheekbones.
No worries though! I've got you covered on how to create a glossy skin look that will have your friends calling you "gloss boss."
The foundation for glossy skin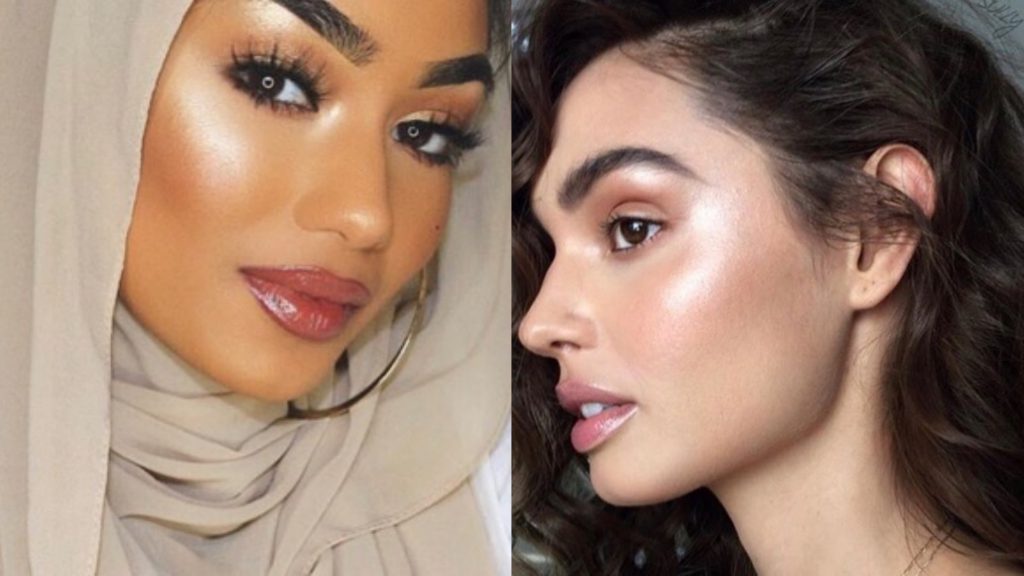 Let's start with your base. To achieve a true glossy look it's best to mix a combination of oils, moisturizers, and foundation. The blend will soften the texture of the foundation and make sure it's application is extra supple on your skin.
My rec, start with Laura Mercier's 'Flawless' Rose Oil, because who doesn't want flawless skin. The oil is made to condition your skin with nutrients so that it's super soft and smooth. And the smell is incredible and will zap your so-so mood into relaxed and happy. Next, add one pump of my Bosso SKINtillating Liquid, made to capture light and leave skin glistening with flecks of gold and pink, (one of my best sellers) into my Bosso Cream Foundation (or your favorite liquid foundation).
Or you can mix all of these together at once and lightly apply to your skin. Remember we're avoiding that heavy-handed painted look. It's au naturel for you!
A pop of color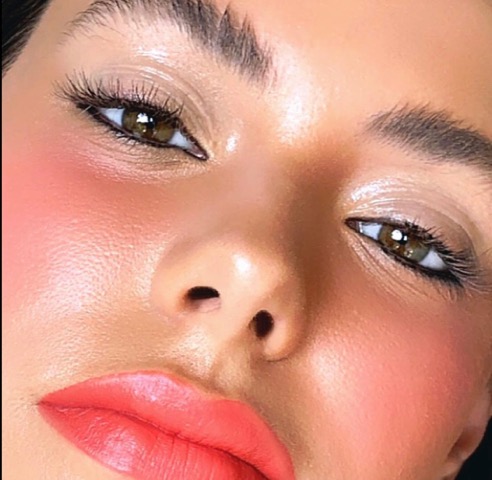 No one desires a pale and sickly look, so don't be afraid of adding some color, especially if you don't naturally flush. Go for a soft blush in a peach or very light pink shade. A cream blush, like that by Natasha Denona or Inglot, will help you achieve absolute glossy #goals and blend easily into your skin.
Highlight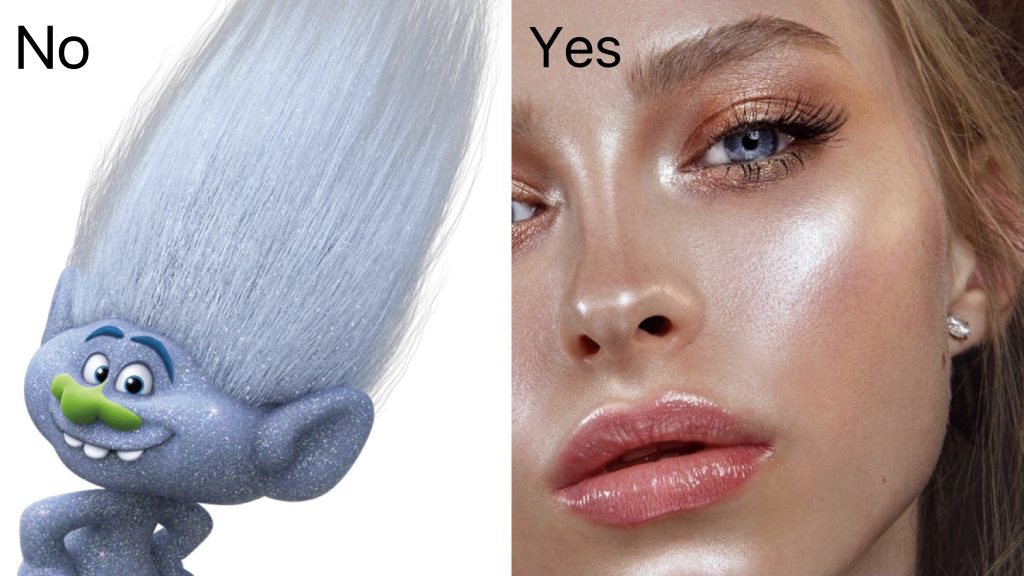 It's highlight time! Remember while you want to shine, you're not looking to be Guy Diamond from Trolls (although he is pretty dazzling if I say so myself). Gently apply Boss of Glow with your fingers up your cheekbones to your temples for a subtle and youthful luminescent look.
Brows & eyes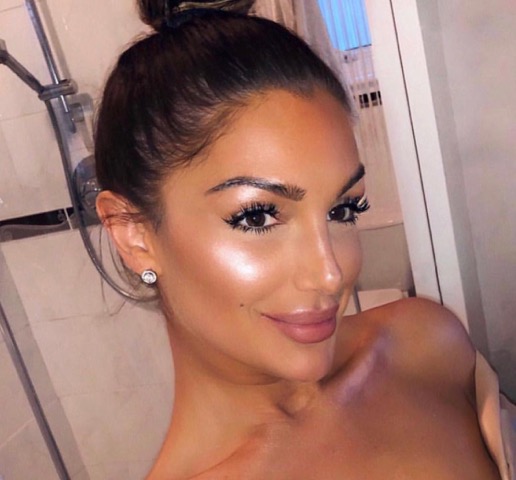 As said  in my raw and candid "worst trends" post, it's "Bye Felicia" to sharpie brows and a warm welcome to a natural (if only slightly enhanced) look. For a full but not overly bushy appearance comb with a spoolie and delicately fill in any sparse areas with a brow pencil. A clear mascara will keep your brows tidy and tight all day.
As for eyes, step away from the dark liner, shadows, and fake lashes. If you're going to do anything with your eyes, stick to neutral shades such as light tans, browns, and golds.
Lips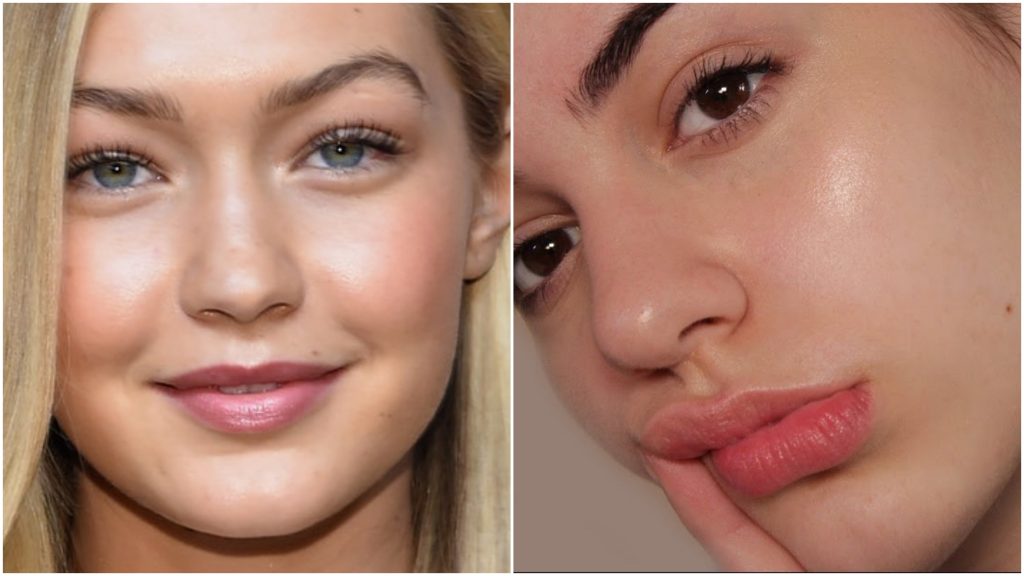 And the finishing touch. While I love a classic Taylor red lip, for this look you're going to want to tone down the color and go for shine. A matte liquid lip versus stick should be your go-to here, with our Naked Boss shade offering the perfect pout!
How ready are you for glossy skin! This lightweight and luminous trend has come just in time for spring and should become your go-to all season long. Post a picture of your glossy makeup and tag me in your pictures on Instagram @bossomakeupbeverlyhills, so I can take a peek at your killer look.