Time to break out the glitter! With NYFW behind us, we're looking to gear up for beauty's next big event—Coachella. Every year, celebs, L.A. babes, festival goers, and Instagrammers alike go all out when it comes to makeup, hair, and clothes for the two-weekend festival (starting April, 14), which takes place in the middle of the California desert.
That's right, I said DESERT.
Festivals are the perfect opportunity to have fun and go over-the-top with your makeup look (while still looking ultra-glam), and as a top celebrity makeup artist in LA, I've got you covered with the best looks and beauty trends to have you looking like a sh-nack the entire festival season.
Oh, me oh my…how did I almost fail to mention that I MYSELF WILL BE IN THE MIDST OF ALL THE CELEBRATORY FUN, but at a swankier festivity this weekend!! …. Me and my gal pal (and fellow NYFW lead artist) will be hanging out at…. oh no big deal, the queen herself, Miss Rachel Zoe's desert Moroccan shindig! (Yes please take a second to catch your breath) If it's anything like her 2017 Box of Style "Let it Zoe" Christmas party I attended (PERFECTION, chic as heck, to the nines) then I can hardly wait for the explosion of fun at her Moroccan Soiree under the desert sky later today!
Can you say… #ZOEasis? This ain't no mirage baby! Stay tuned for a blog on the fete!
Ok.. let's get to the makeup looks!
Under Eye Accents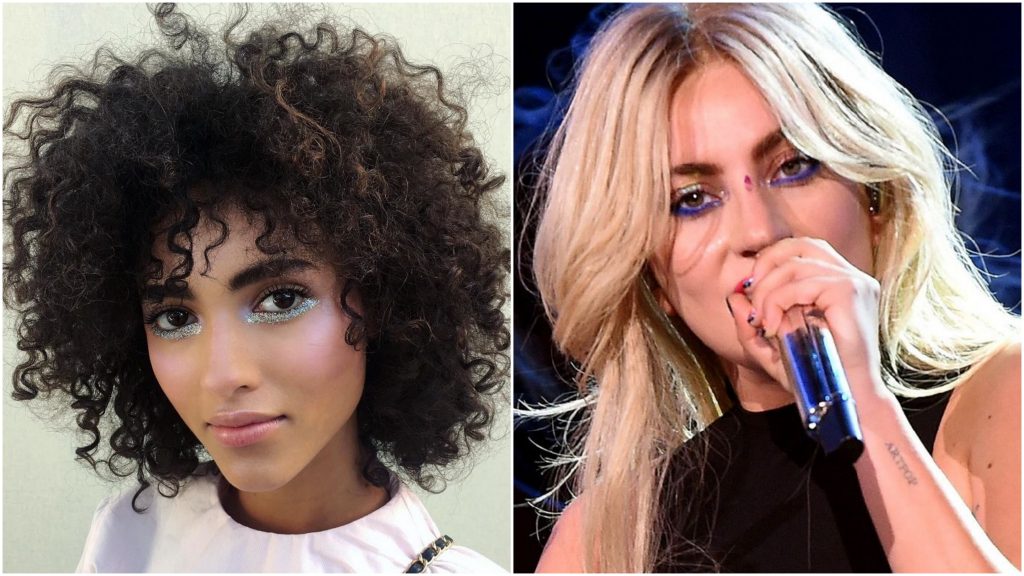 Forget your top lid, Coachella is all about adding either a swipe of glitter or pop of color to the lower lining of your eye. This is the perfect trend if you're looking to step away from your day-to-day makeup look, without going over the festival deep-end. Even Gaga rocked it at her performance the previous year.
My strong and waterproof gel liners in shades In the Navy, Pot of Gold, and Purple Rain, are perfect for creating this unique, yet subtle festival vibe.
Gloss Boss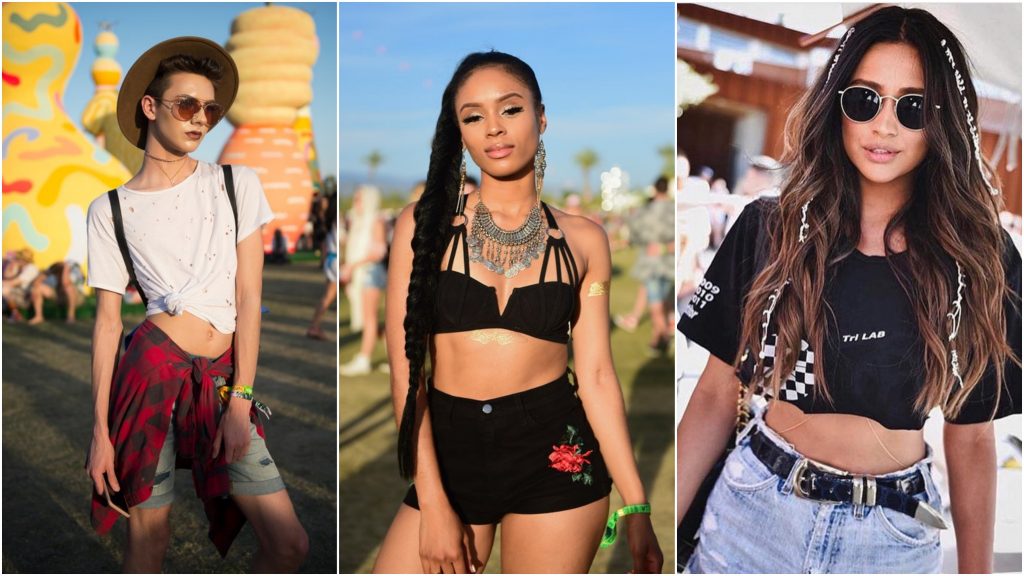 Let's be real, the California heat is going to leave your skin glistening (aka sweating) no matter what, so ya might as well make it look intentional. I'm all about glossy skin, (are you convinced yet??!!). If you go this route, you'll stun fellow festival-goers with your "natural" beauty and glow. Even Miss Shay Mitchell, sported the no-makeup makeup look at Coachella's past. And I totally love it!
My tried and true process for glossy skin: mix two drops of Laura Mercier's 'Flawless' Rose Oil, because who doesn't always wanna look flawless, with one pump of Bosso SKINtillating Liquid into Bosso Cream Foundation (or your favorite liquid foundation) and apply! The result: a gorgeous glow that will turn more heads than any outrageous festival look.
The Fake Lip Ring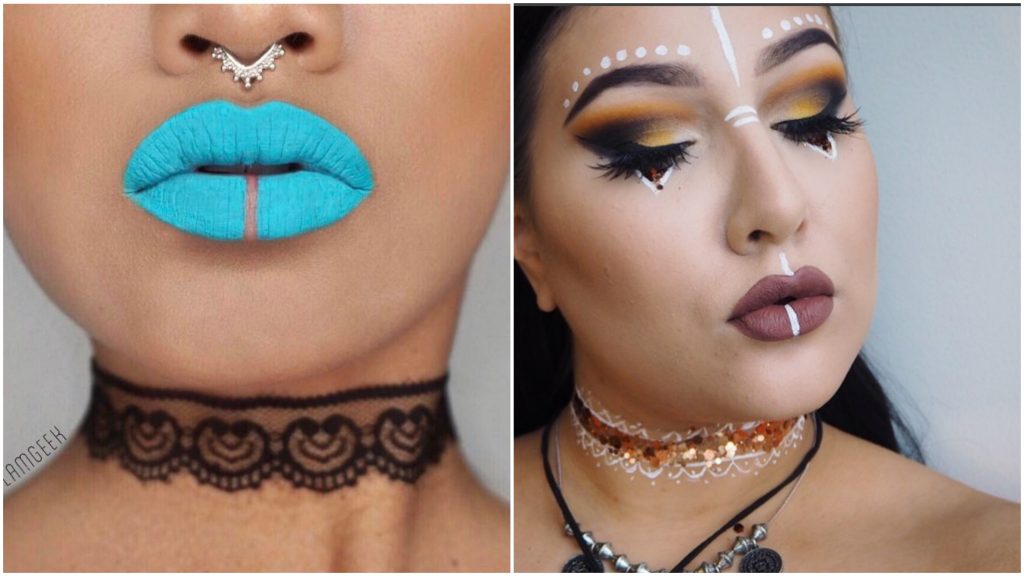 This look started making the rounds last festival season, and is still super trendy (and easy to pull off). Just apply one of my Bosso Liquid Lipsticks on your pout, or go bare, then mimicking a lip ring, use a different color (either liquid lipstick or lip liner) and swipe a straight line from the top of your lower lip to the bottom.
Beauty lovers are even taking it a step further by extending the line up or down, and accenting other facial features with the same color.
Glitter Highlighter
Coachella is basically synonymous with glitter. My Lit Like a Boss Highlighters provide a great glitzy glow, but to take it even farther, generously add Tarte's Mermaid Glitter Gel or Too Faced's Tis the Season To Sparkle Set to the top of your cheekbones.
Extended Colorful Eye Liner & Shadow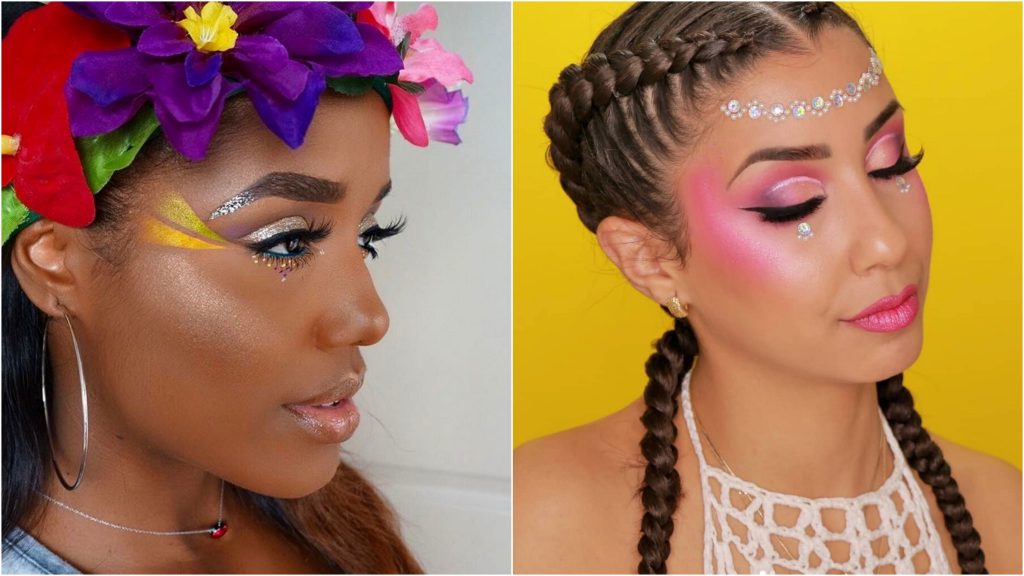 When it comes to Coachella, your everyday makeup rules don't apply… yes go off your lid girl and rock it hard like the confidant babe you are! I love these two looks, and this trend offers so many opportunities.
You can extend a design from your eyelid to your hairline, apply your eyeshadow just about everywhere, leading up to your temple, or do a crazy wing. Either way, I suggest using bright and beautiful colors that just scream festival.
Unicorn Eyes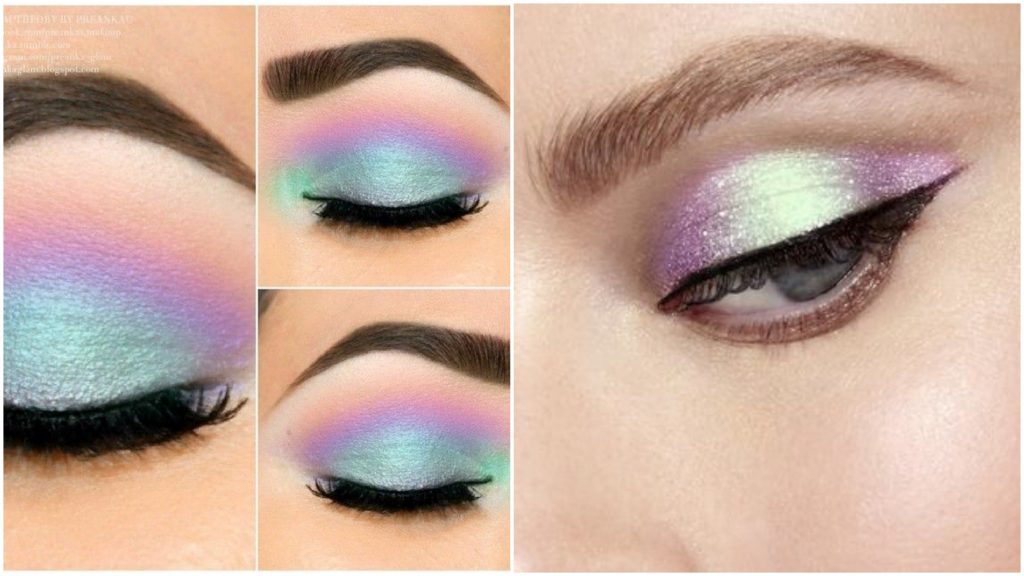 Ah .. so darn feminine. Referred to as 'Unicorn Eyes' the shading on these are absolutely GORGE! The unicorn trend, made up of iridescent light blue, purple (like my Halle "Berry" Vegan Shadow Palette), and pink shades is perfect for festivals. You'll show up looking mythical, magical, and well, kind of like cotton candy. Sweet!! Pair this with a pastel braid and your 100% ready for Coachella.
Colored Lips
Go for something other than your everyday reds and pinks when it comes to lipstick this festival season. Whether you're sporting more of a mod-goth look and paint your pout in grays and blacks, or going for a more 90s technicolor vibe with solid blues and purples, this is the time to be bold with your lipstick choices. Own it like a boss!
Let me know if you're at Coachella this weekend, and don't forget to tag @bossomakeupbeverlyhills on Instagram in any trendy makeup shots, so I can take a look at what you're rocking this festival season!