Glitter makeup looks are a great way to make a serious statement!
Whether you're looking to go all-out for a summer festival or keep things more subtle for a red carpet event, I'm sharing my go-to tips and top products for glistening up your gorgeous look.
RAZZLE DAZZLE THEM WITH HIGH DRAMA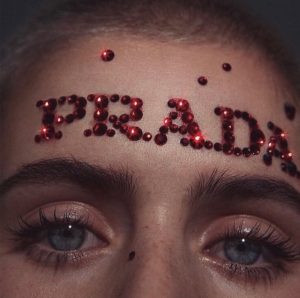 To make a serious statement with sequins, grab the rhinestones or body jewels of your choice, tweezers, and skin-safe glue.
You can also try tiny sequins mixed in a clear eye gel and voila… you've got an instant stick sans tweezers! Just make sure you use a gel that will dry well and won't irritate your eye. 
Hello …. glittery goddess!
SOFT LIKE A WHIMSICAL BUTTERFLY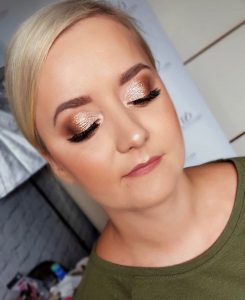 NEW launch alert! Bosso's Liquid Shimmer Shadows will have you glistening like never before. Grab Galvanic for a bold gold hue, or Amplify for a stunning champagne shade. When using shimmers, focus on drawing attention to your eyes while keeping the rest of your makeup glossy and sexy.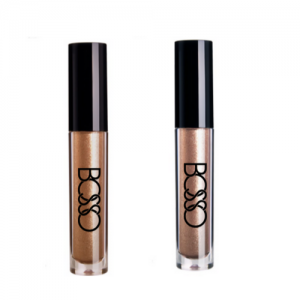 These babies are so versatile that they can also be applied as a highlighter to the cheekbones and temples, as well as the center of the lips for an added pop to your pout! 
We love that!!!
GET EUPHORIC WITH EYE ACCENTS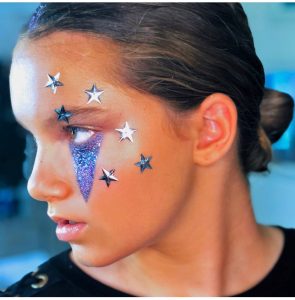 I'm obsessed with the new show Euphoria on HBO. Not only is it full of realistic storylines and stellar acting, but each week I can't wait to see what kind of makeup Jules will be sporting. I love her randomly placed eyeliner designs, and seeing which splash of glitter Rue will dust under her eyes. Even Tyler was donning some major highlight across his perfect cheekbones in one of Jules' hallucinations. It took him to another level of dreamy!
So with Rue being the inspiration here, under eye accents are the perfect way to push the limits from your everyday makeup look. Ditch the smokey eyes and go to new extremes with a sprinkle of glitter or a an edgy geometric design. You can also do both, seen here on my model Mia Komsky.
First, pick your ideal eyeshadow palette to create your smokey eyes. (The Aqua blue and navy paint from my new Paint Boss Cream Palette combined with a metallic shadow on top are perfect for nailing this off-the-charts style.) 
Apply glitter in a fun shape such as the upside down triangle shown here. Throw on some strategically-placed stars and boom – you're looking and hopefully feeling "Euphoric."
SHINE BRIGHT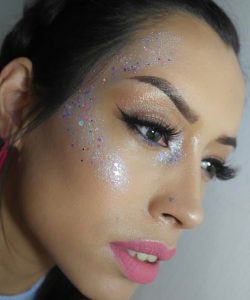 If you're someone who goes obsessively gaga for glitter, you should pop on over to the Lit Cosmetics site for some serious glitter bling! She's got every shade imaginable including my all-time fave Elton John, which is an electric blue that's off-the-hook cool.
For the look above, pick out one of her silver or golds and drizzle across your shoulders, chest, and neck after applying your favorite body oil. Then add it with more intensity on to your cheekbones, temples, and into the hairline! Wooo damn – all hail to the queen!
If you aren't a huge glitter fanatic who leans more toward than the princess look rather than the queen vibes, you can still create beautifully dazzling skin with my go-to move. Mix one drop of Laura Mercier's 'Flawless' Rose Oil with two pump of Bosso SKINtillating Liquid into Bosso Cream Foundation and apply! This results in a more natural look, while still rocking the strong shiny vibes!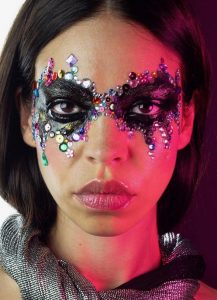 Have you dipped into any of these eye-catching styles yet? Maybe you have a few sparkly strategies of your own! Share the love with me on Instagram so I can check you out!