Award season is in the air, and I love checking out all of the dazzling dresses and lavish looks! While award shows are all about the glitz and glam, that fresh and natural look is especially trendy right now.
Therefore, red carpet makeup is all about striking that balance between bold and effortless. Celebrities are swapping heavy makeup for lightweight coverage, offering a subtle glow that still makes a statement.
In honor of the Oscars coming up, I'm sharing my best secrets for creating an award-winning look.
ACCENTUATE YOUR BEST ASSETS.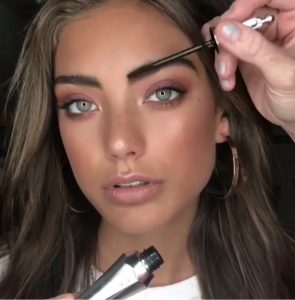 Highlighter is a simple way to make your best features pop. It's often responsible for that lit-from-within glow that celebrities always seem to have.
To start turning heads, try Bosso's Lit Like a Boss highlighter in Gold Metal.

A perfect fit for tan to dark skin tones, this glitzy gold shade goes on easily with the tip of your fingers. When applying, focus on the high points of your face such as your temples, high of cheekbones, and inner corner of eyes. You'll be looking extra luxurious in no time!
You can also try Snowfall for light to medium skin tones and Iced Champagne for all skin tones.
A good contour can also help sculpt, define, and perfect your gorgeous facial features.
To create that camera-ready flair, Bosso's cream-to-powder contour palette is a must-have.

This dream contour palette sweeps on the cheeks like powder and finishes like a lush cream for a striking blended finish. Plus, it's vegan and cruelty-free. (No wonder it's a best-seller!)
TAKE A CHANCE WITH EYE-CATCHING EYESHADOW.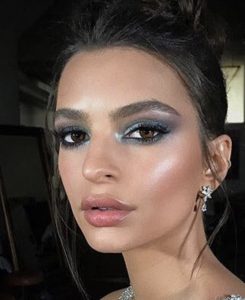 Colorful eyeshadow can offer some extra edgy flair, helping you stand out in the best possible way.  
Play around with pretty purples, like Bosso's City Girl. Want to go darker? Dreamer is just the right amount of drama. (For double the drama, apply it layered!
Here's my tried-and-true tip for applying it wet: Dip your brush in water and swipe over the eyeshadow for an intense pop of color.
The best part? These eyeshadows are totally long-lasting and crease-resistant. That means you won't have to worry about losing that intriguing effect by the time the after party rolls around!
MAKE A STATEMENT WITH PRETTY PINKS.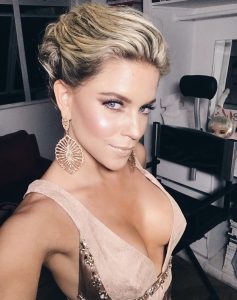 Flushed cheeks seem to never go out of style, and award shows are no exception!
To achieve that healthy-looking hue, it's all about technique. When applying blush, use an angled brush and sweep upward in a motion that combines pushing into the skin and sweeping. Take a latex sponge and tap over to lessen any harsh lines. The ultimate vegan Bosso blush palette is the perfect place to start showing off those rosy cheeks!
ROCK THE CAT EYES ON THE CATWALK.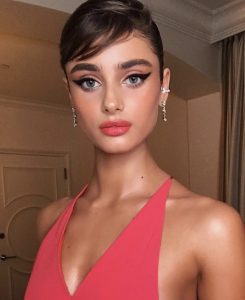 The feline flick remains a steady celebrity favorite, and who can blame them?
The cat eye style can take some time to master, but practice makes perfect! Plus, your tools make all the difference.
To be extra precise, use the thick tip of my Double Sided Eyeliner Pen. When you're ready to go back to a more natural look, simply flip it around for thin-tipped liner. Talk about versatile!
STAY GOLDEN.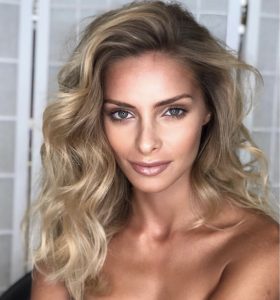 Curious how celebrities manage to rock that sun-kissed tan year-round? It's all about that bronzer, baby.
Grab my Figi Bronzer for all the beachy vibes without the potential sunburn. Some added color can help you look especially alluring in the spotlight!
To ensure that your faux-glow looks as authentic as possible, stick to applying on the points of the face where the sun doesn't typically hit.
RULE THE RED.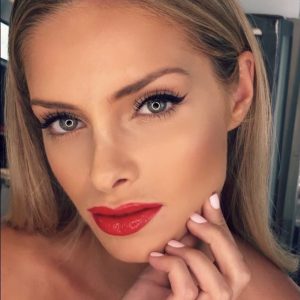 Punchy red lips are a guaranteed confidence boost, and that extra "oomph" will ensure that all eyes are on you.
Lather on Bosso's Bitchy Boss before working the room. To add fullness, apply extra to the center of that powerful pout of yours.
SHINE BRIGHT LIKE A DIAMOND.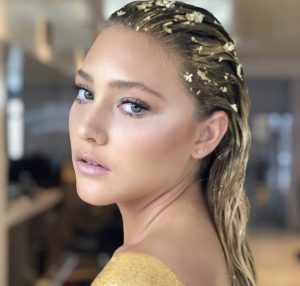 For some serious red carpet radiance, use an enhancer liquid to add life to your foundation or moisturizer.
Bosso's Skintillating Liquid is packed with tiny light reflecting particles that capture light in the most flattering way! Your skin will glisten and glow like never before.
Best of all, this magic liquid works well on all skin tones. To achieve a more natural just-left-the-gym glow, mix in with your moisturizer. Add to your favorite foundation for more obvious luminosity.
CONCEAL FLAWLESSLY.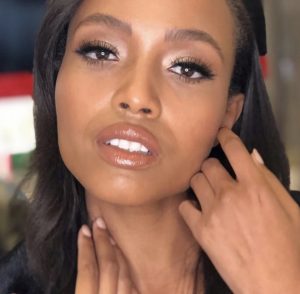 We've all got imperfections that can cause us to feel self-conscious, but the right makeup can make them disappear.
Especially when exposed to harsh lights or camera flashes, it's important to focus on lightweight coverage to prevent that cakey look and feel.
Bosso's foundation glides on effortlessly, leaving skin looking luxurious and flaw-free. Yes, please!
USE LUSCIOUS LINERS.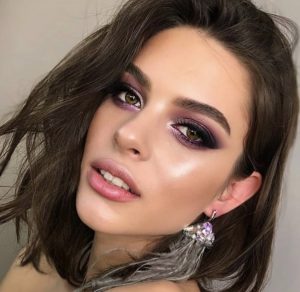 I love playing with gel eyeliner to create a dramatic finish or stellar smokey eye. Colorful liner is a great way to shake up your classic look.
To define your eyes dramatically, go for In the Navy or Purple Rain. Bonus: It's waterproof!
SLAY THOSE BEAUTIFUL BROWS.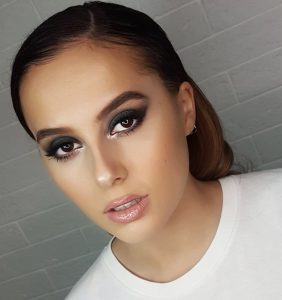 Celebrity eyebrows are always on-fleek, and you can conquer the brow game too! Polish them to perfection by applying Bosso's eye brow powder.
This two-tone powder is smudge-proof, so it will stay intact all day!
And while you're at it, define them to perfection with the Bossy Brow highlighter sticks! Et voilà! You're Oscar dazzling!!
Once you reveal your red carpet-ready look, make sure to keep me in the loop! Tag me on Instagram @bossomakeupbeverlyhills so I can check you out!
Please follow and like us: