It's finally summer, the time of year where we're all looking to show off a fierce and fab glow—but let's be honest, we don't always get the kind of natural tan that we're looking for. That's why, as a top LA makeup artist, I've put together the routine you need for radiant skin that will have you looking great all season long. Check out my step by step guide for a go-to summer makeup look below!
Embryolisse Lait-creme Concentre – 24 Hour Miracle Cream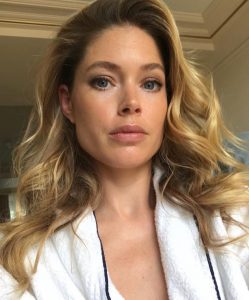 First rule of summer, moisturize. The Lait-Crème Concentrè 24-Hour Miracle Cream, is a super versatile formula, and is the only thing you need to throw in your bag when you're low on space. This will leave your skin hydrated and happy on all those hot sunshine-y days, making sure the rest of your summer makeup goes on smoothly.
Bosso Foundation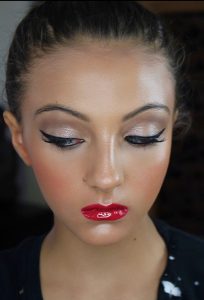 This time of year you want something that is going to feel super lightweight, otherwise you'll be sweating your face off within minutes of stepping outside—as an LA woman, I know. My cream to powder foundation gives you that barely there feel while also providing buildable coverage. It glides on super easy and in no way gives you that fake and baked cakey look.
Pro tip: To apply this cream foundation for maximum effectiveness,  scoop a bit out with a metal spatula and spread out on a palette or clean surface. Use a foundation brush  or you can apply sparingly with fingertips and then building up after the first layer. It gives super GORGE coverage on any skin type.
Skintillating Liquid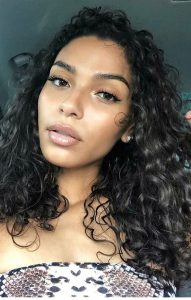 For some extra POP include my skin enhancer Skintillating Liquid in your makeup routine. A must-have for sexy summer skin. This can either be mixed in with your foundation as you apply, or added over top for an even more luminous look.
With subtle rose and gold undertones, as well as light reflecting particles, this product will enhance your natural skin, taking your glisten game to a whole new level.
A Healthy Highlight
Finish off your shimmery summer look with one of my truly boss highlighters.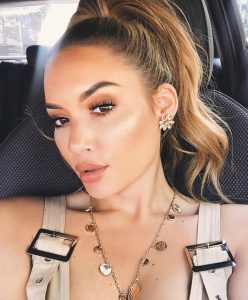 This illuminating cream is top of its' class—AKA why it's called the Boss. Shine without the overdone, Coachella-vibe sparkle that some highlighters give off. Plus, the lightweight and dewy feel creates a glow that looks like it's coming directly from your skin, no makeup involved. This one is great for all skin types and truly amazing for mature skin since it softens wrinkles and creates a soft glow.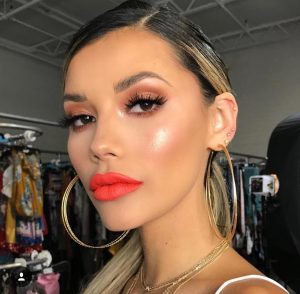 Look truly radiant with my Lit Like a Boss powder highlighters. With three different shades—Gold Metal, Snowfall, and Iced Champagne—you'll find the perfect one for every skin tone and mood!
A highlighter that is so finely milled, you can use your fingertips to apply as it melts into your skin.
Pro tip: Apply either highlighter to the high points of your face temples, high of cheekbones, inner corner of eyes, bridge of nose, cupids bow, and even above your eyebrows for a quick and no-surgery eye lift!
Make sure to tag @bossomakeupbeverlyhills on Instagram in any Bosso summer makeup shots, so I can take a look at what your go-to look is!