The annual Met Gala is one of the biggest nights of the year for stars and fashion-addicts alike. And I'm still not over some of this year's Met Gala makeup looks!
This year's theme was "Heavenly Bodies: Fashion and the Catholic Imagination," and while a little controversial, it lended to some outfits, hairstyles, and Met Gala makeup choices that absolutely slayed and brought fashion (or should I say art) to the next level. With so many stunning ladies it was hard to choose, but I've managed to round up my nine favorite 2018 Met Gala makeup looks. Check them out below!
Blake Lively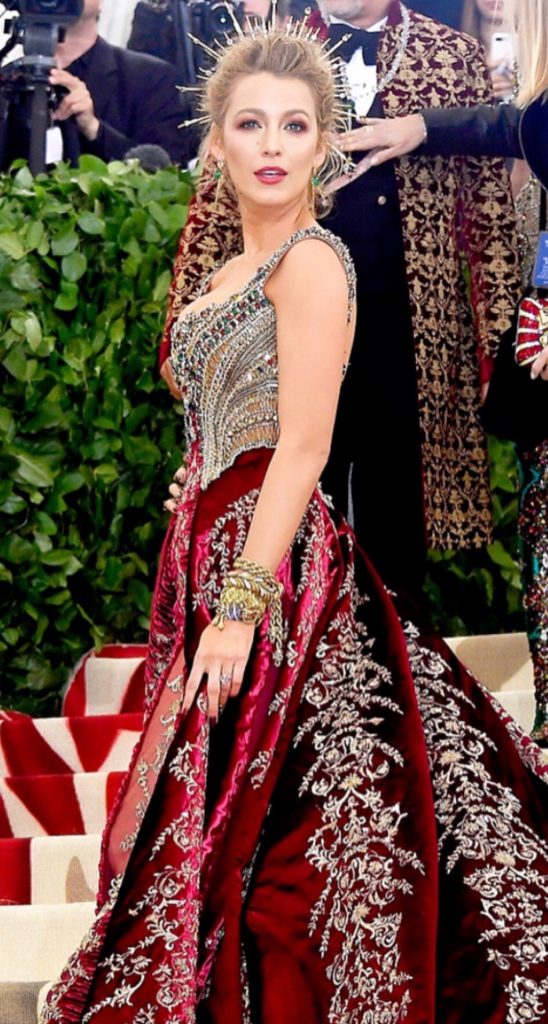 Blake always looks absolutely breathtaking and naturally beautiful, but this look turned it up a notch. She rocks an ethereal glow that I am LOVING, with a signature freckle peeping through.
Her eyes are a smokey maroon, with the shadow popping out and accenting well to her eyebrow line and below her lower lash line. It gives that perfect extra glimpse of color, which matches perfectly with the work of art that's her dress; all tied perfectly together with wine-stained lips. GORGE!
Amanda Seyfried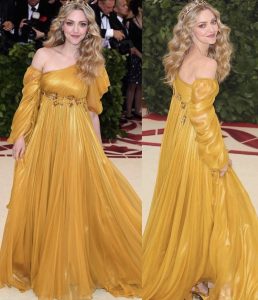 Mama mia!  The doe-eyed actress was a knock out at this year's Met Gala. Her fresh glossy face completely went with her golden flowing dress and pointed crown; giving off a goddess vibe.
Add in a neutral shadow and slight gloss, and VOILA a look that stuns!
Kendall Jenner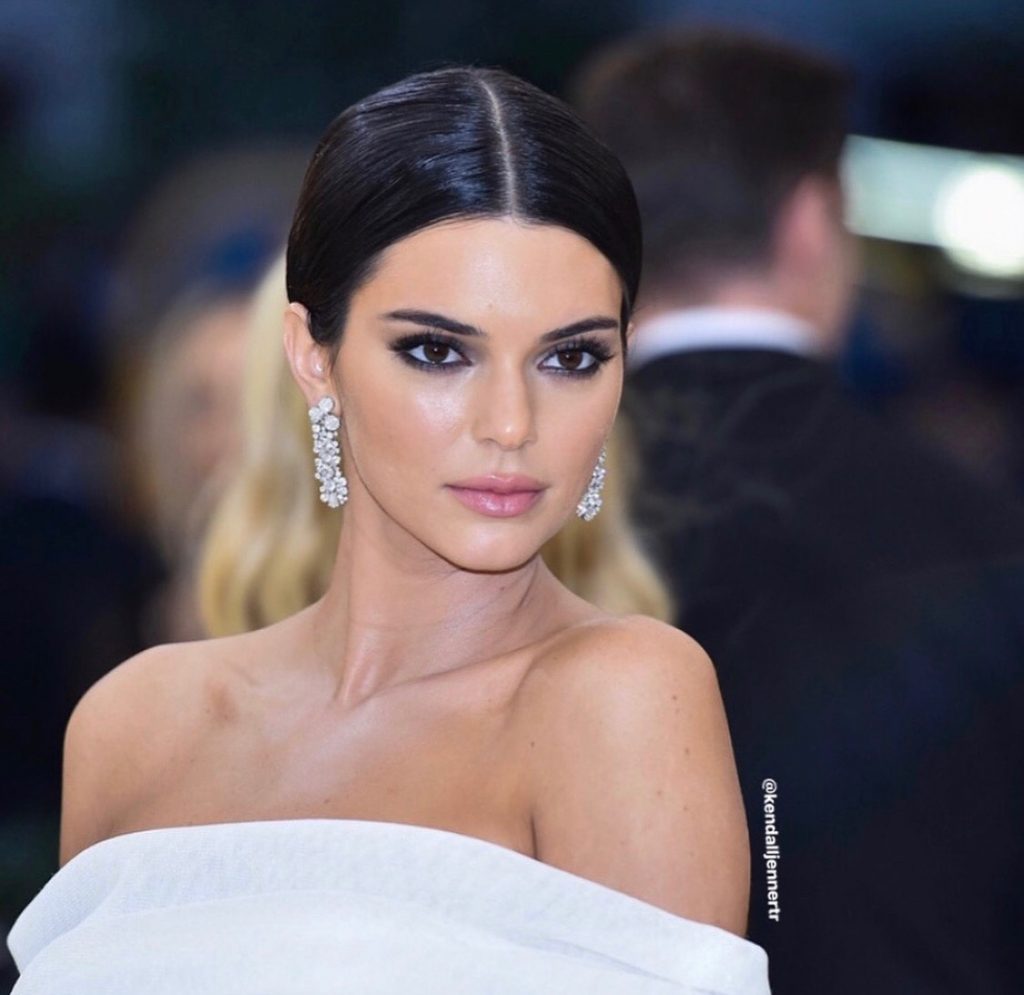 Kendall pulled of a classic (and really it's classic for a reason–aka it works) Kardashian/Jenner makeup look; the dark smokey eye. Both her top and bottom lids are lined to a tee, with smudging that creates an absolute smolder!
You can check out my guide to get the signature look here!
Priyanka Chopra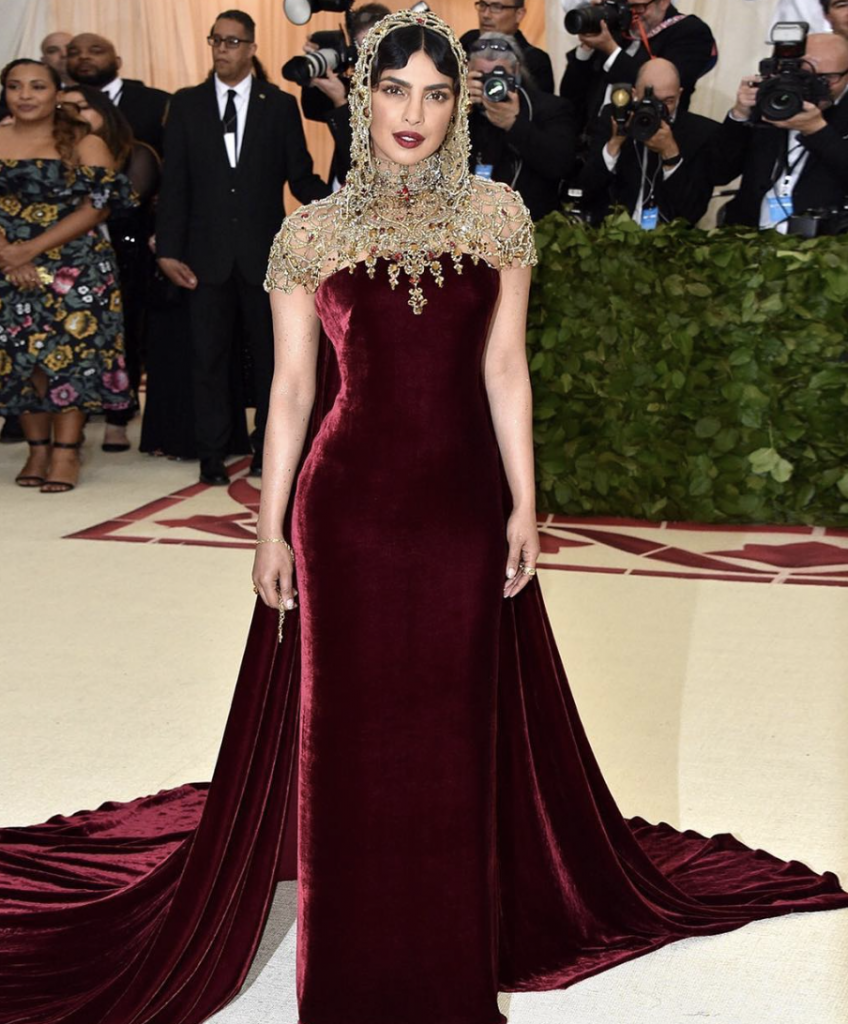 While her dress and embellished gold chain mail coif was reminiscent of a medieval knight,  Priyanka Chopra looked as stunning as a princess…okay more like QUEEN. She looks fierce and truly elegant with strong arched brows and a bold and deep burgundy lips.
Zoe Kravitz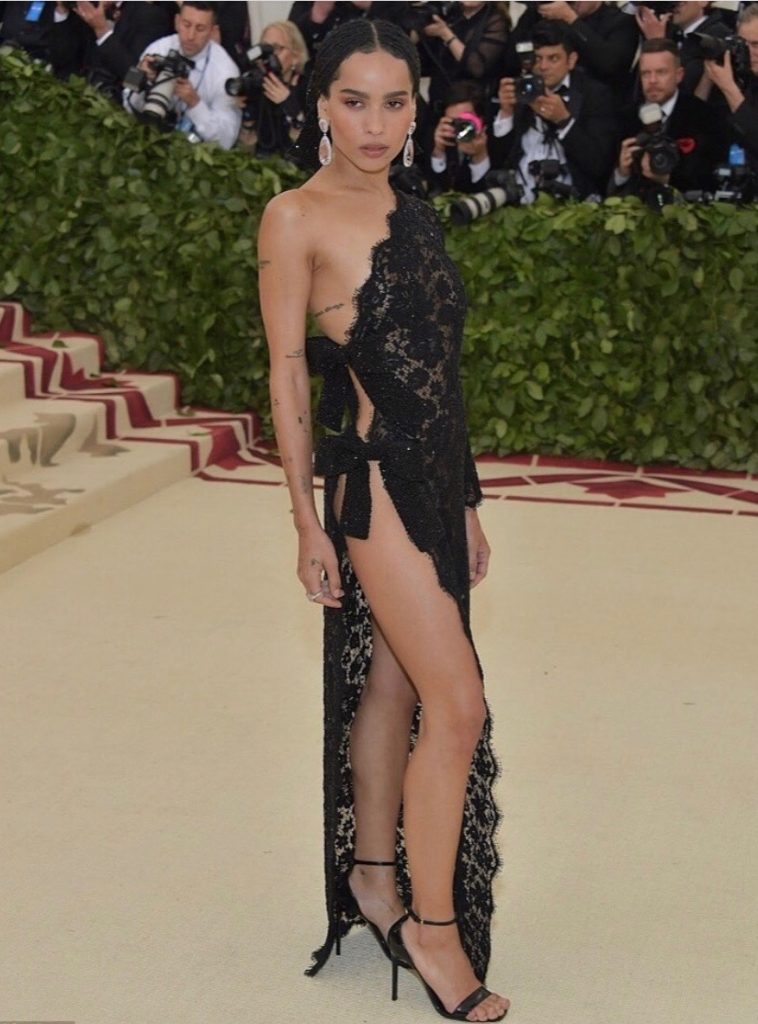 Whew! Talk about steamy. What I love about this look is that it's super simple but packs a hell of a punch. A nice even and dewy complexion, Zoe is really accenting and contouring the line of her cheekbones, then pulling it all together with a mauve shadow and and matching lip.
Rosie Huntington-Whiteley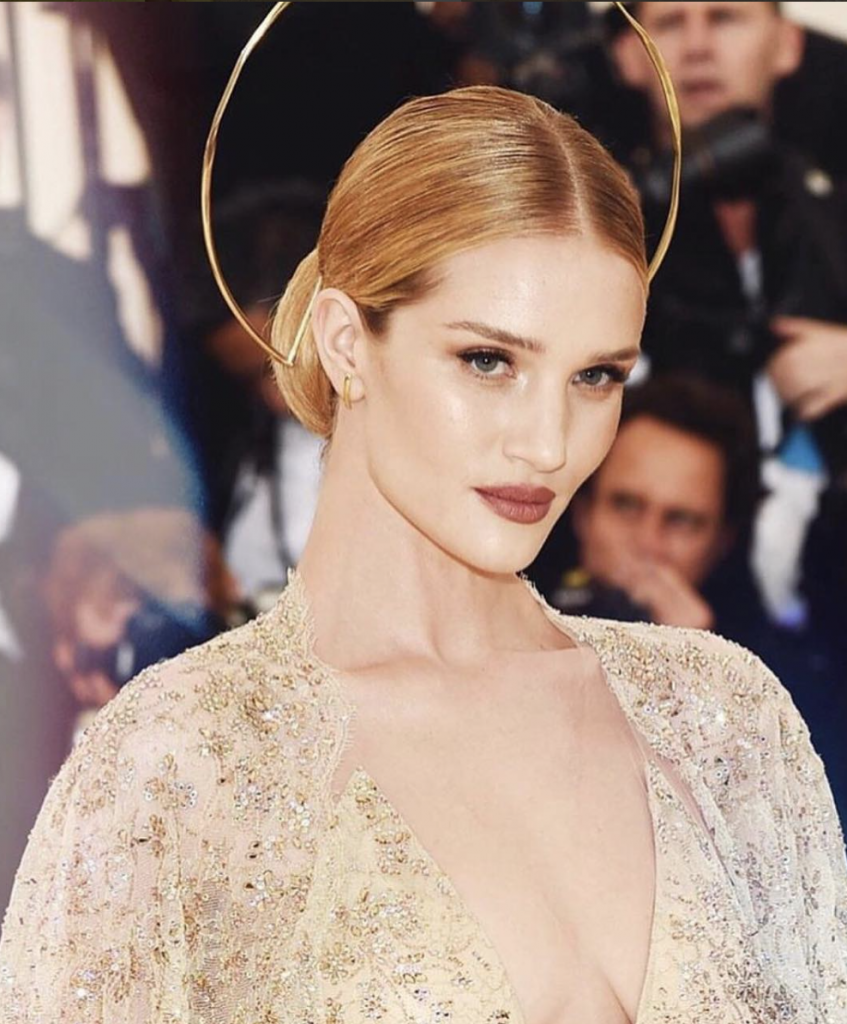 The supermodel looks like a true angel with this look. She has some SERIOUS glow that's partnered with a golden shadow and nice neutral lip. She couldn't more look like she fell from heaven if she tried!
Gigi Hadid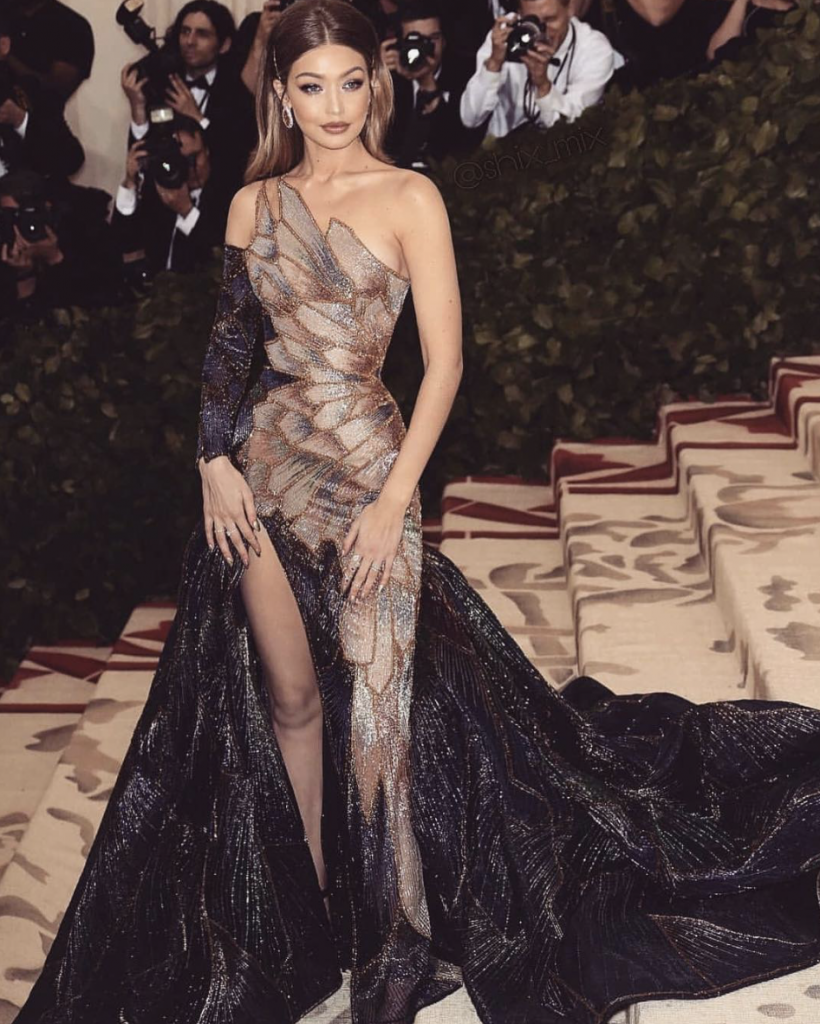 You can't expect anything less than sheer slay from a Hadid sister. Gigi is a bronzed beauty here. With a stained glass-inspired ensemble, both her cheeks and lips were accented with a peachy color that matched the beading in her gown.
Jennifer Lopez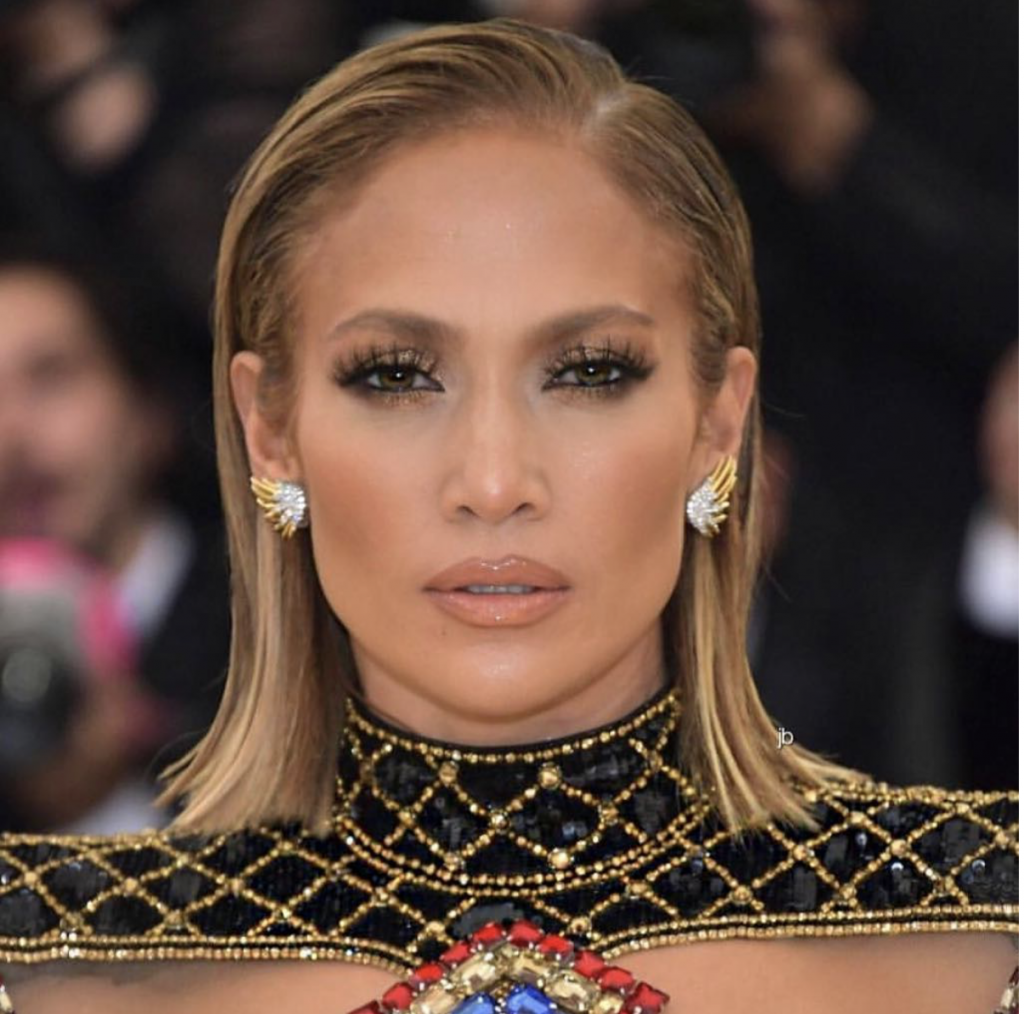 Jenny on the Block hit the Met with a fab look! A sleek style that she pulls off so well, Jen's face was bronzed and highlighted to perfection, allowing the camera flashes to get her best glow! She's also rocking seriously long lashes and a strongly lined upper lid.
Lily Collins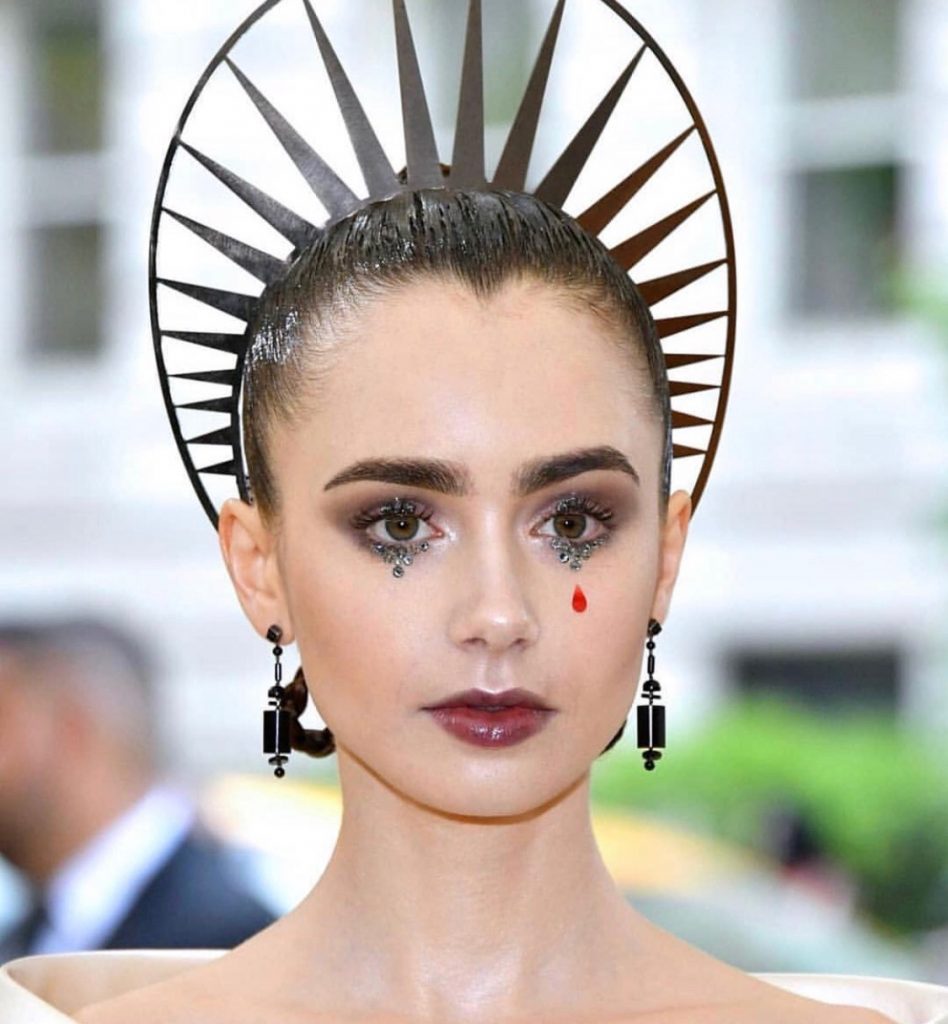 One of the most dramatic makeup looks of the night (Lily's not one to shy away from what some call daring), this look is not only super on theme, but one of my FAVES! A somber and gothic look, paying homage to Our Lady of Sorrows, Lily goes for a very pale base with shadowy eyes and statement teardrops.
I'd love to hear what your picks are for the best and worst Met Gala 2018 makeup looks.  Tag me on Instagram @bossomakeupbeverlyhills