Valentine's Day is the perfect occasion to show off girly shades of pink eyeshadow, flushed apricot cheeks, and sizzling red hot lips. Whether you're going on a date, or just celebrating being single with your girlfriends, with the right makeup combination, you'll have all eyes gazing on you when you walk in the room. To avoid looking like pink cotton candy on a stick, and more like a Victoria's Secret supermodel, follow our tips to create an unforgettably romantic makeup look!
 Shimmery Eyeshadow
The most important part of Valentine's makeup is most definitely the alluring eyes!! Although we prefer natural beige and champagne tones for the everyday look, Valentine's Day is the perfect time to try out shimmery and matte shades of pink. From pale pastels to sweet cranberry to deep burgundy, different shades of pink with proper blending, can create the most irresistible smokey eye! If you are not a fan of girly colors and would prefer something more dramatic and yet still romantic, experiment with deeper purple shades like eggplant. And don't forget to complete your look with the classic winged cat eye!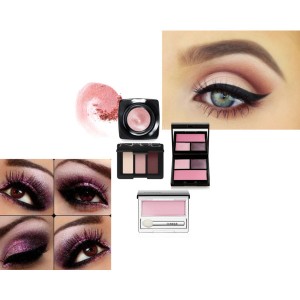 Dramatic Mascara
Give your eyes that amazing 'pop' by creating beautiful doll lashes! If you are blessed with naturally long and thick eyelashes, you're lucky! Just use a lash curler and simply apply a few coats of your favorite mascara. But if you've always dreamt of fuller lush lashes, go for a pair of faux ones. When applying your false lashes, place glue directly on lash band and a crucial tip is to wait about 30 seconds for the glue to get 'sticky'. When it's tacky enough, place directly on the eyeline (gluing the band to the skin not the lashes) sitting the lashes right on top of your own. Apply black gel or liquid liner to conceal the lashband and you're all set!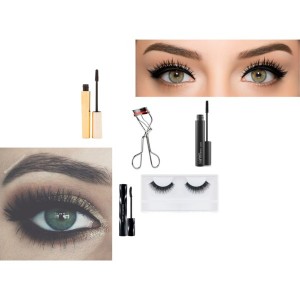 Pink Lipstick
Add a sultry appeal to your face with an eye-catching moisturizing lipstick. Vivid pink can be fun and sexy, but if that's your choice, make sure you go with a softer pink eyeshadow mixed with gold for your lids rather than single bright pink shades. Remember, you want to avoid looking like the original Barbie! If your choice is to go for something more natural and matte, and keeping your look a bit more sophisticated, give the eyes a bit of black smoke on the outer corners so you keep the sex appeal in the mix.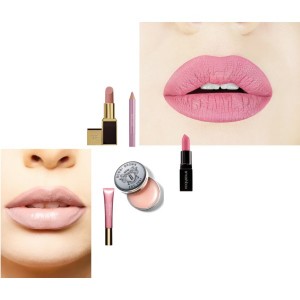 Peach Blush & Highlighter
The classic blush and highlighter combination can save your face if your romance happened to of crept into the wee hours of the morning. This classic combo can create a fresh rosy flush to the cheeks, and add a beautiful radiance beyond the love glow!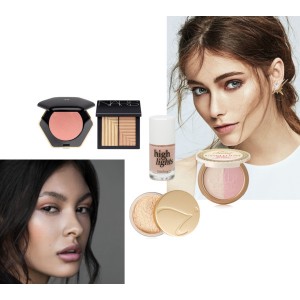 You can also try these best sellers from Bosso Beverly Hills! They'll be sure to have that special guy swooning!

PRO TIP:  Before the makeup…
Make sure to start off with hydrated, healthy skin! To get that natural glow, apply a alpha-hydroxy face mask the night before your date. Use calming and refreshing skincare products. Such as lavender toners and cucumber scrubs, and avoid strong scrubs that might make your skin sensitive and too reactive developing into a red face! Red belongs on your lips, and if your man is lucky enough, he'll have some on his lips too by the end of the night! Happy Valentine's Day!
Please follow and like us: