It's that time… Summer traveling, beaches, salty air, lots of ocean swimming and poolside lounging!
If you're planning on jetting off to exotic islands or a dreamy weekend getaway, you're going to have to know what makeup essentials to pack.
Just because you're traveling, doesn't mean you can't look your best! Sure it's a bit harder because you won't have your ENTIRE makeup stock with you, but that doesn't mean it's not possible.
As an avid traveler and celebrity makeup artist who is constantly on-the-go, I know exactly how big of a PIA it is having to pack for vaycay. However, I've got these 10 essentials to make your world a helluva lot easier when traveling.
Here are my essential 10's: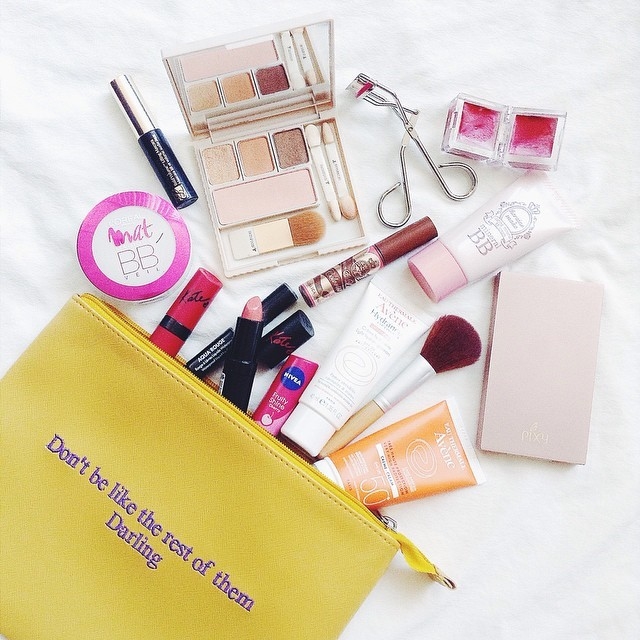 SKINtillating Liquid
You can't go without SKINtillating Liquid this summer season! The newest must have in the Bosso collection, this liquid sensation gives some serious glow.
When in direct sunlight, the pink and gold hues reflect the light which results in a healthy radiance perfect for any day at the beach. It can be mixed in with foundation, over a BB cream, or alone for a super natural summer glow. You'll soon discover how you lived without this wonder essential.
BB Cream

Are you all about two-for-ones? That's exactly what BB Cream is! You basically have foundation and sunscreen (and 3 other products) in one little tube.
I recommend using Bosso Makeup BB Cream because it truly is an all-in-one wonder cream. This skin perfecting and buildable formula contains SPF 30 for essential skin protection, anti-aging moisturizer for hydration, and ultra-smoothing properties to instantly texturize your skin to give you a dreamy look, that's also protected.
Bosso Pro Tip: Use as a makeup base/primer or a buildable light-medium coverage foundation. Apply as desired starting with a thin, even layer with your fingertips or beauty blender.
EOS Lip Balm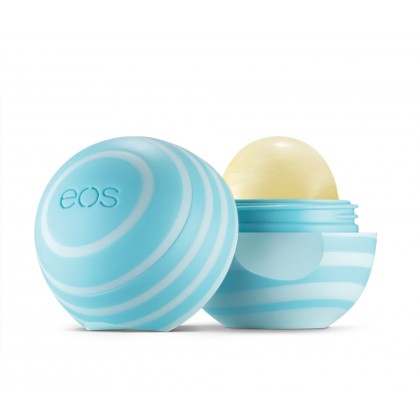 Keep your lips spoiled on your getaway with EOS Lip Balm. I seriously can't travel without it! EOS Lip Balm is 95% organic, 100% natural, and paraben and petrolatum free. It's jam-packed with antioxidant-rich vitamin E, soothing shea butter and jojoba oil!

I'm addicted to the mint vanilla scent but they have various scents to choose from. It conditions lips and keeps them soft and supple which is especially the goal with the dry air up in the sky and down on the sand. Also there's something about the round shape that I love. A quick swipe over both lips at once for a swift lip condition.
YAY for uniqueness!
Boss of Glow
I absolutely love Boss of Glow. If you're aiming to achieve a subtle dewy sheen to the skin, this is for you.
This baby pink and silver cream highlighter can be added to the high points of the face simply with your fingertips. For an extra flirty look, add to the inner corners of the eyes and Cupid's Bow and bridge of the nose.
So convenient for easy touch ups, I applied this during my vacation at every destination I reached for a face pick-me-up after long drives from Key to Key.
Bosso Cream Concealer
Say buh-bye to any blemishes or red spots while you're sipping margaritas on the beach because you remembered to pack your fave concealer!
Bosso concealer is natural looking, buildable and water resistant. A little goes a long way and it's a small tube so it's practical to sneak in a side pocket beach bag.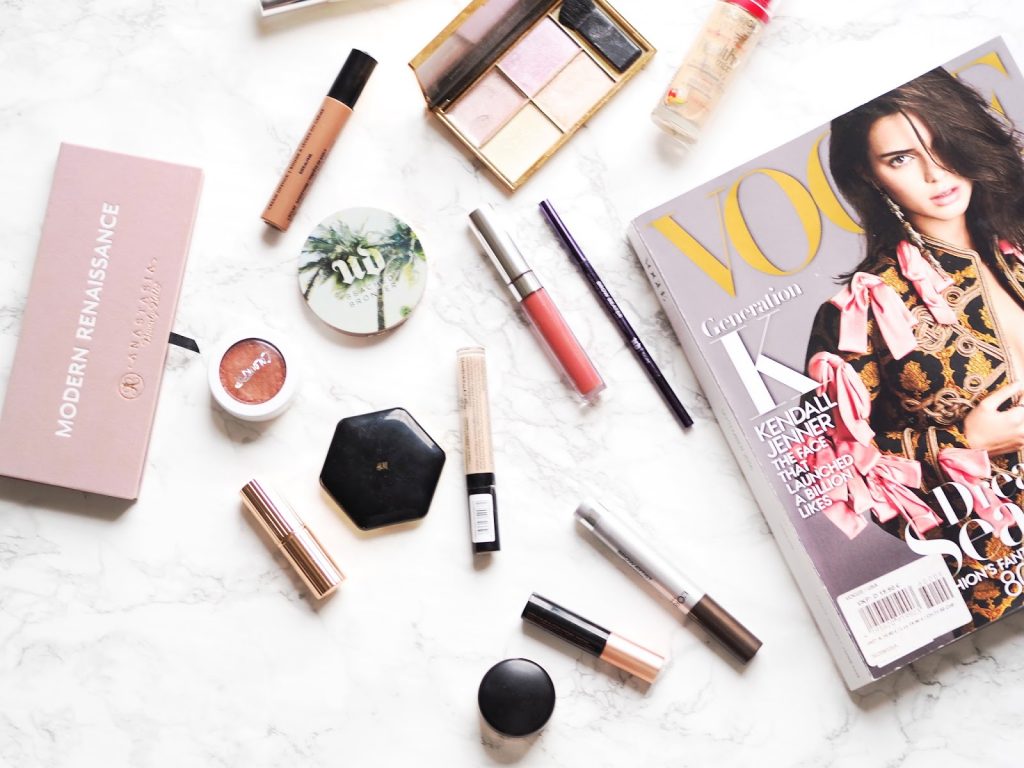 Bosso Jedi (Brown) Eyeliner
Eyeliner is essential if you're going to be strolling the streets and taking in the nightlife of your vacation destination.
I recommend packing a brown pencil eyeliner like Jedi because it is much more natural than any other color liner. It gives the appearance of a "stain" on the eyes when smudged properly.
You can dress your makeup look up or down with a bold cat-eye or subtle sultry liner for when you're lounging poolside. Or when in doubt, hide under some sexy sunnies.
747 Bosso Lashes
Lashes, lashes, lashes! The most alluring part of the face; eyes can't deliver their best "come hither" look without long lush and full lashes. There is a wide variety of Bosso lashes that are all made from human hair, not the cheap, ugly and plastic type of lashes found on most store shelves that you should seriously check out.
They're naturally flirty with an authentic look mimicking your own! My faves are the 747-small and 213 for daytime.
While for a super sexy nighttime look, I opt for the alluring Wispies.Who can resist those sex kittens?! MEOW!
But truth be told, I was way too relaxed and carefree while vacationing this month in Florida to even think about applying any. I mean who needs lashes in the Everglades and The Keys?! My real lashes thanked me.
Chanel Fantasme Shimmer Cream Shadow
This silky smooth cream shadow is a gorgeous bright white with a silvery-white shimmer. If you want your eyes to glisten behind your gorgeous lashes, you definitely want to check out Chanel's Fantasme.
This color is a perfect match to any outfit that you packed, and it'll even look stunning with no clothes to match at all… 😉
Sadly, this product may be discontinued but you can try Armani's cream eyeshadows. They also have lots of pretty shimmers.
Brunette Bosso Brow Pencil
With all the scantily clad bare bodies at the beach, what's truly sinful is leaving your brows bare!
Fill those babies in with Bosso Brow pencils. Created in four shades to match every hair color, these perfect pencils are sweatproof and water resistant, so your eyes will remain perfectly framed while you're getting your surf on!
I personally wear the medium brunette shade. What's cool about this shade is that it's dual! Great for brown haired girls as well as gray haired ladies! My mom loves it and says it matches perfect with her silver hair. It can achieve this duality because of the ash undertone in it.
Healthy Rose Glow
If you don't think the sun is going to give you enough color for your cheeks, pinch your cheeks a few times on the apples and it will bring a natural pink flush to the skin!
This is a no-cost way to give your face a little color, and it's an old trick I pull when I look tired and have no blush around.
But if you want to splurge, tuck Dr. Perricone's No Blush Blush in your bag. A sweet creamy shrimp shade, (try saying that 4x) it's the perfect color to match your sun-kissed skin.
When deciding on what to pack in your travel beauty bag, you'll definitely have to consider which items you can and cannot live without for your time away. Always prioritize the basics and then add items that you want to use from there.
Whether you're packing everything on this list or just a few things, your inner beauty will be radiating regardless with all that fun and relaxation, but a few essentials are always necessary for the best enhanced you.
What beauty essentials do you suggest to travel with? I want to know! Tag me in your travel makeup bag pics on Instagram @bossomakeupbeverlyhills, so I can take a peek.
Also – be sure to follow me on Instagram so you can peep my travel essentials!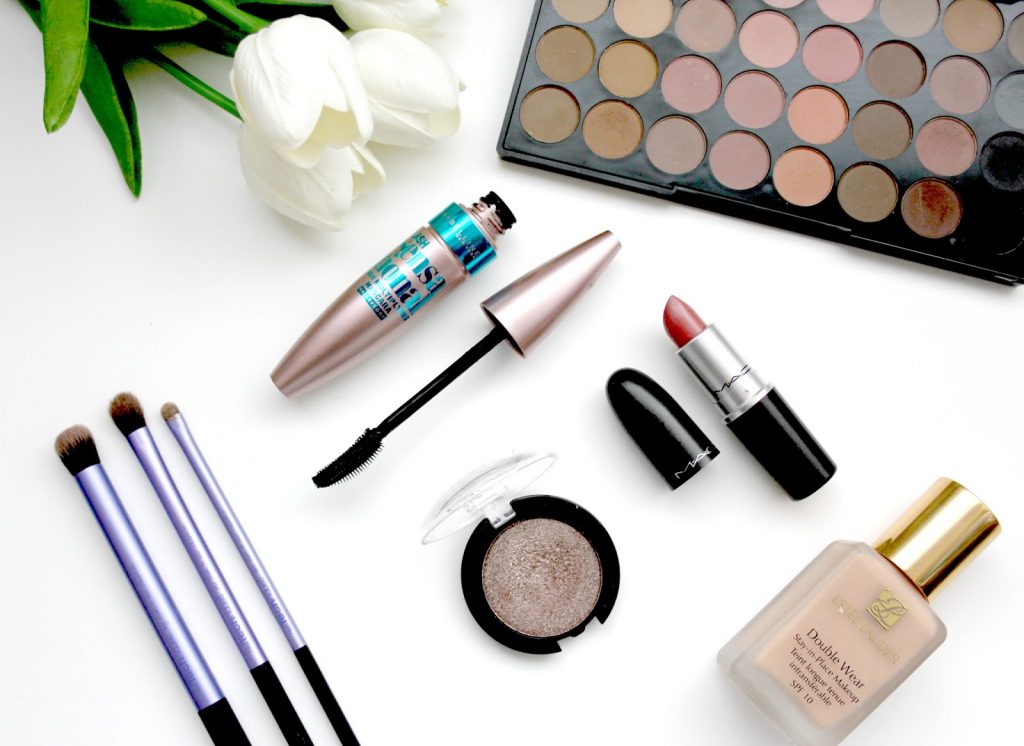 Please follow and like us: