If there was ever a time to bust out your candy-colored makeup palette, it's Easter!
Pastel hues (think baby pink, lilac, pale green, teal, and peach) are gorgeous on every skin tone and can add a subtly sweet touch to your holiday look.
Pair pastels with a lit highlighter or a SKINtillating dewy complexion, and you've got the perfect look for the holiday.
Here are a few ways that you can rock some of the prettiest trends of the season:
Soft pastel smokey-eye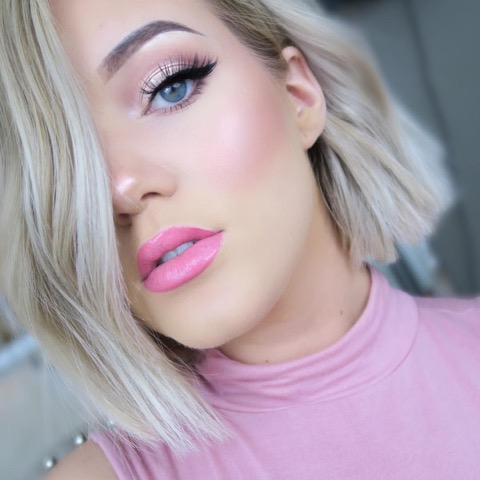 A muted smokey-eye that is a sweet shade of teal, lavender, peach, or sky blue, will look absolutely stunning with a neutral or pink lip. Try pairing your fave pastel color with my hydra-gloss in Manifest or Aura to create your ideal look.
Color Outside the Lines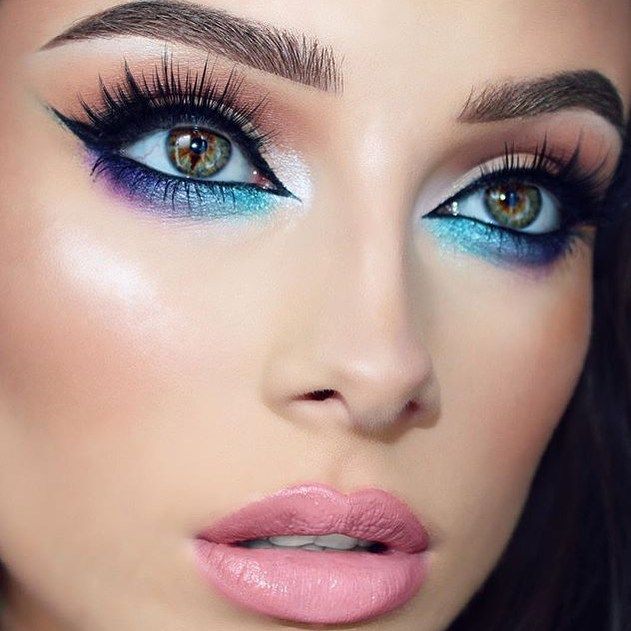 Make a statement with a subtle and gorgeous dual-hue eyeliner combination.
Choose two pretty colors (like teal and purple) to create the look above. Try my gel liners in Purple Rain and In the Navy along with bold lashes like Bosso lash #40 or  Bosso Wispies.
Start one color slightly below the inner eye corner and the other color slightly below the outer eye corner. Meet in the middle with a little teal shadow to brighten and blend, creating a colorful and sultry look.
PINK lips and rosy cheeks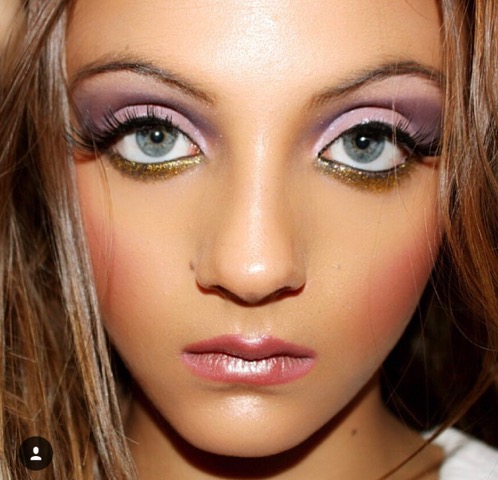 Rosy cheeks are a sweet and feminine look to wear all throughout Easter Sunday.
Feeling daring? Go with bold cheeks this holiday with my Mineral Pressed Blush in Arousing Raspberry or create a softer and more subtle look with Georgia Peach.
Pair your cheeks with a gorgeous fire blaze lip… try my Ultra Alluring Lipstick in Addiction or Lady Boss and you've got yourself a stunning combo.
Glam highlighter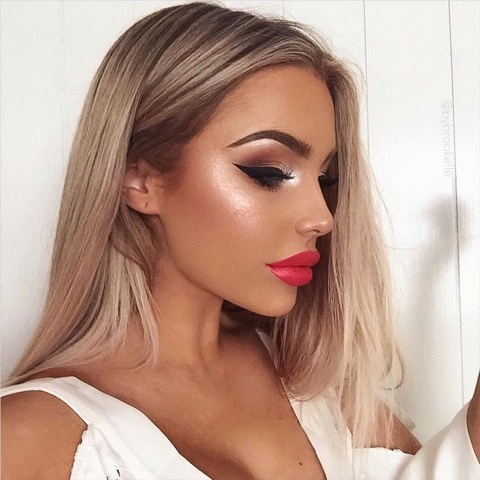 Get your glow on! The key is to make your highlighter look natural and subtle, so it doesn't compete with the rest of your makeup. Go edgier with your eye makeup, but bring the light playful colors back in with my light pink ultra-alluring lipstick in My Love or a sexy purple shade in Lover.
Bosso Pro Tip: Apply highlighter to the high points of your face: temples, high of cheekbones, inner corner eyes, bridge of the nose, Cupid's Bow of lips, and even above the eyebrows for a two second eyelift!
Also, stay tuned for some new product announcements later this month!
Here's a sneak peek! Bosso Beverly Hills' Lit Like A Boss Highlighters, in three to-die-for shimmering hues, will be released the end of this month! So stay tuned!
See below for an exclusive first look: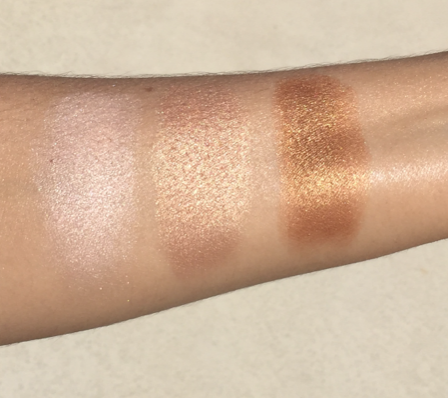 Lit From Within Dewy Skin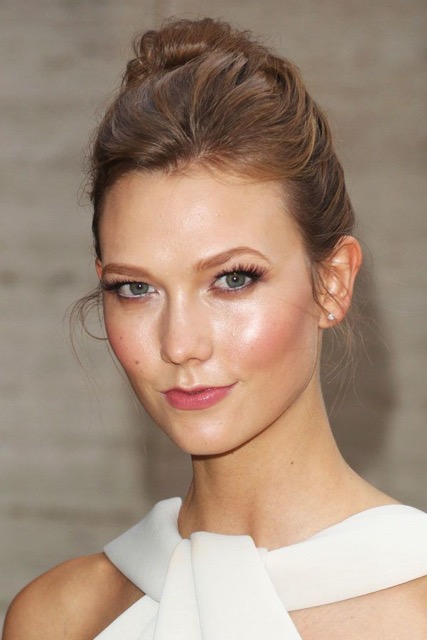 Skin that looks like it has been lit from within is ideal for Easter brunch.
Vaseline is a quick-fix to hold you over until another must-have new Bosso makeup product, SKINtillating Liquid, is available. This luminous liquid can be applied before or after foundation and you'll still get the look of natural glowing skin.
Here's how to get delicious dewiness:
Take a light amount of Vaseline and apply it to your cheeks, lids, and lips. Voilá. Hence the word "light" or you'll look like you've spent time at your local mechanic's instead of your vanity.
Are you feeling ready for Easter, yet? I certainly am! I can't wait to see what looks you decide to rock. Make sure to tag me on Instagram or use the hashtag #bossomakeupbeverlyhills, so I can see what you're up to.
Subscribe for my newsletter or follow me on Instagram for new product updates and promotions!
Need some help mastering your makeup skills? Sign up for my 6 Day Intensive Makeup Course that takes place at the best makeup school in Los Angeles, every month. Next available enrollment is June 9-14. See you in makeup class!