Why do we love these products?
It's not a big secret that lipstick are every girls must-have makeup product. Besides all the reasons we are addicted to them, lipsticks can and usually do come with troubles, such as unexpected smudges on your clothing, the unsightly lip feathering, or fading long before it's time. Bosso Beverly Hills Ultra Alluring Lipsticks were made to give you the best lipstick experience without any of the unpleasant surprises. With their moisturizing ingredients and texture, these lipsticks not only make sure your lips stay hydrated during the cold winter months, but they also are long wearing, smudge proof, and help you achieve a stunning, show-stopper makeup look. Whether you are in the mood for a girly and innocent baby pink lip, or a more dramatic look with dark vampy lips, you will always find the perfect shade that will last throughout the whole day.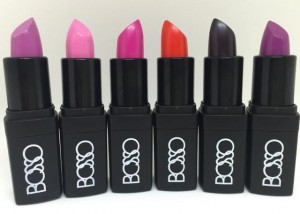 Looks To Rock This Season – recommended by Celebrity Makeup Artist Kimberley Bosso
Ombre Lips
We are huge fans of ombre hairstyles, so no wonder why we've fallen in love with ombre lips as well! This playful and eye-catching technique is the perfect way to take a twist on your regular makeup and mix different colors together. If you would like to wear this look during the daytime, choose natural colors, such as baby pink and violet shades, but for a night-out with the girls, experiment with hot pink, purple, or even black!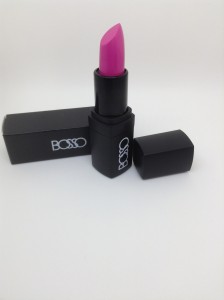 Rock ombre lips with…
…. straightened hairstyle and a simple, classy dress!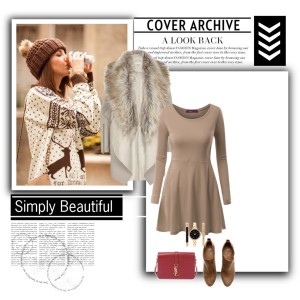 Vamp lips
Deep purple, burgundy, and black…there is a dark shade for every skin and hair color! These shades are perfect for the cool fall and freezing winter days. Although they might seem to be tricky to pull off, they can be easily styled with almost any clothing item. (for more inspiration, make sure to check out our "Five Ways To Style Your Dark Dramatic Lips" article).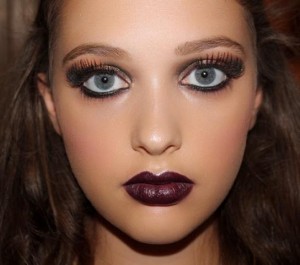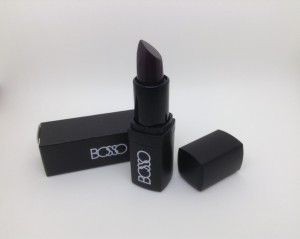 Rock vamp lips with…
….a messy bun, leather jacket and pastel colors!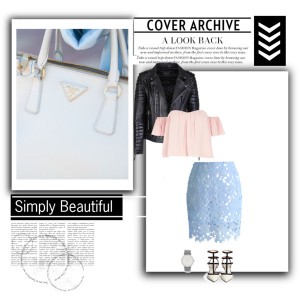 Interested? Don't miss the opportunity!
The Bosso Beverly Hills Alluring Lipsticks Limited Shades were created to make your holiday season special and are only available until the 11th of January – check our site BOSSOMAKEUP for more details, including the available shades and our huge Black Friday Sale!