Sometimes life shouts your name for a vacation, and this time I heard loud and clear and obeyed like a submissive little nymph.
Being a single mompreneur while juggling a four entity makeup business ain't no joke. Is your head spinning yet? Mine was, but thankfully after my much needed vacay to the Florida Keys, Miami, and the Everglades, it's back in "still" mode and I'm revved up to be "spun" again. Bring it on, baby!
Spending the month of July traveling with my son  for some makeup work but mostly pleasure, brought upon a rejuvenation way overdue. Truth be told, I feel so much better mentally and physically and my skin still  looks amazing…. thankfully due to packing the right essentials to keep it healthy.
The keys to healthy skin
Here are some essentials you should take with you on holiday for your best SKINterest:
Embryolisse Moisturizer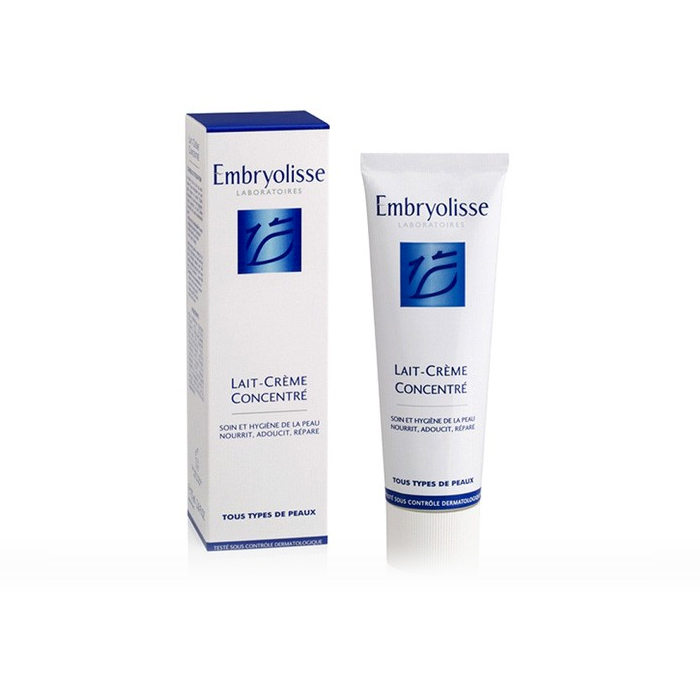 A staple in every professional makeup artist kit in LA that I know is Embryolisse Moisturizer. This 24-hour miracle cream is hands down the best moisturizer for hydrating the skin since the sun sucks everything out of it. Because that big blazing ball of fire sends oil glands into overdrive a few days after exposure, it won't clog the pores and cause those nasty summer breakouts. It's fantastic for all skin types. Definitely makeup artists favorite moisturizer.  
Bosso Pro Tip: Throw it in your travel bag when you don't have enough space for numerous products, as it also works as a great makeup remover and primer. It even helps reduce irritation after shaving!
Murad Anti-Aging Products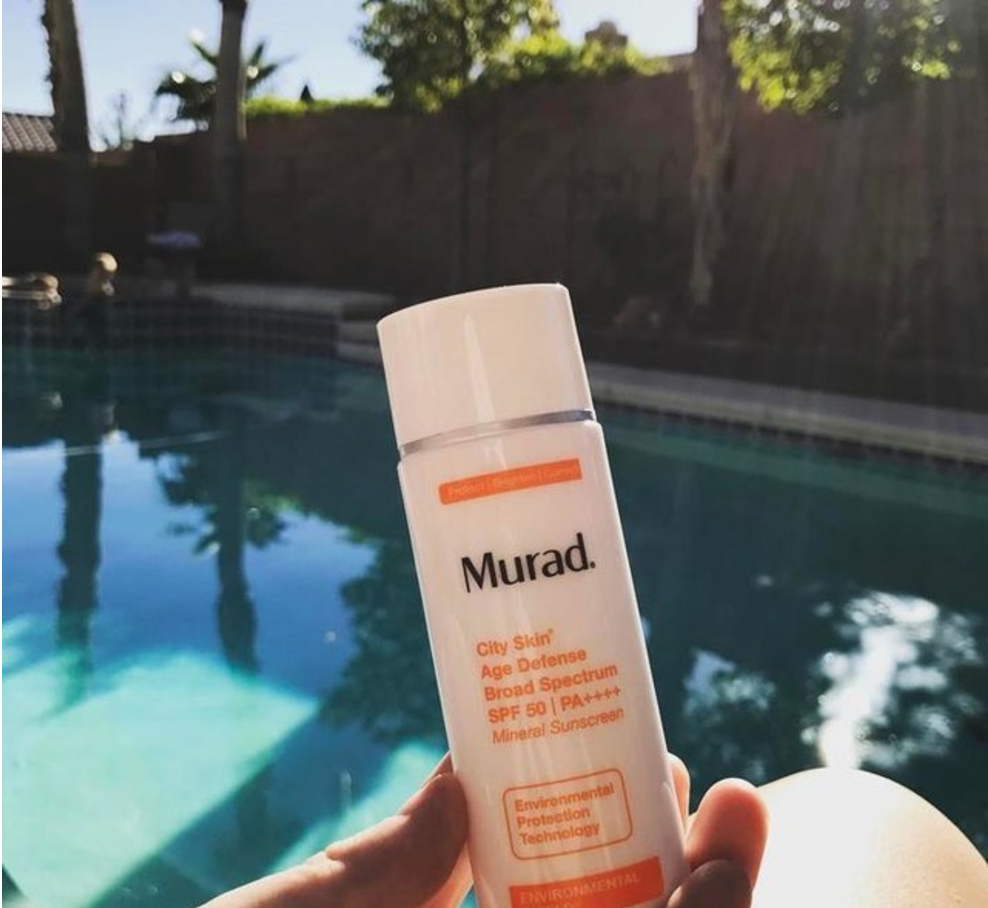 Recently this summer, I was invited to Murad's Luxe Yacht party in Marina Del Rey, but had to miss it unfortunately (told ya I'm a busy gal). I've been using Murad for years and sharing with my clientele. It's the one brand I truly believe actually works on the skin where you see good results.
Murad's anti-aging products will be a perfect addition to your daily routine while on holiday! Truthfully, you'll probably fall in love with their products and add them to your daily routine for the rest of your life. They have so many to choose from for all skin types.
A great new moisturizer of Murad's to check out is their City Skin Age Defense Broad Spectrum SPF 50 mineral sunscreen! It'll be your go-to two-in-one.
A non-splurge anti-aging face lotion option I would recommend is Aveeno Absolutely Ageless with SPF 30, which is gentle and with mostly natural ingredients.
And speaking of SPF…
SPF AKA: Sun Protection Factor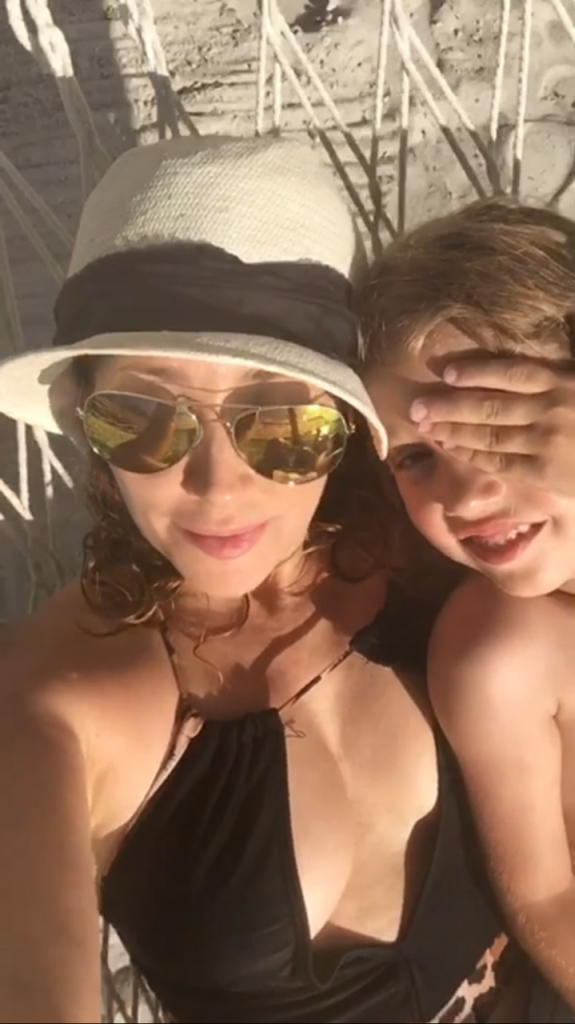 SPF or BB Cream is a must! That burning star up there will break down your treasured plump collagen and only leave you with crepey, wrinkly, sun spotted, sagging skin. Did I scare you yet?
Let's keep that gorgeous skin by using sunscreen. Just do it, you'll thank me when you're 50!
Rene Guinot Masque Essentiel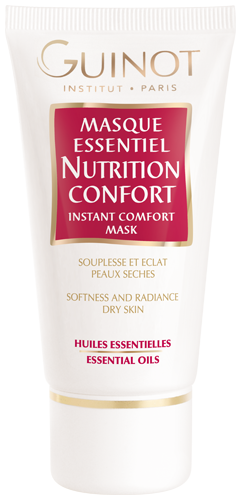 Oh, I have so much to say about this wondrous, ridiculously amazing hydrating mask! Rene Guinot's Masque Essentiel Nutrition Confort drenches your skin in essential oils. The top note  of lavender is super relaxing.
I love sinking down into my deep tub, with candles lit, some epsom salt, and applying this luxurious French mask all over my face, neck, and decolletage. This will make your skin incredibly supple and as soft as a baby's skin. I've been using this since I first arrived in California many moons ago, introduced to me at the English day spa I worked at and I never used anything else since. I think I'm going to go apply some now! Hehe!
Yon-Ka Paris eau micellaire
This Yon-Ka Paris Eau Micellaire was sent to me among other products of theirs and needless to say I'm hooked and so is my clientele. This pretty smelling toner is calming for the skin and the aromatherapy is outrageously divine with all the oils infused.
I typically swipe this all over my face before bed. It leaves skin super soft, wipes excess dirt left behind after washing, and you get to enjoy the yummiest of lavender right under your nose while sleeping all night. Ah…. sweet dreams!
Laura Mercier Creme Brulee Souffle Body Creme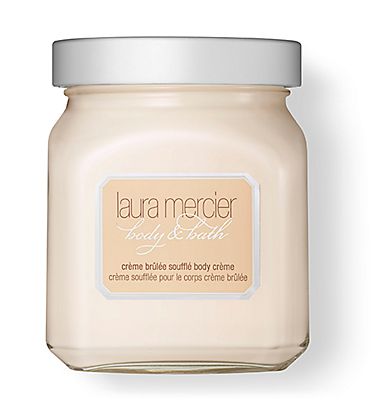 This Creme Brulee Souffle Body Creme is a thick and creamy body moisturizer that I can't live without! Laura Mercier outdid herself when she came out with these brilliantly scented body creams. Her products immediately nourish your skin with unique scents of caramel, sugar, and French vanilla. Her scents are so heavenly, you'll want to eat them.
Sunburn Relief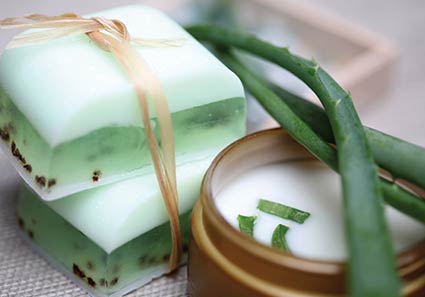 Everyone knows about the Aloe plant by now for it's incredible and natural healing effects it has on sunburned or broken irritated skin.
But for those of you that are not familiar with aloe vera, let me give you a little story on how miraculous this plant really is:
When I was about 13, I was a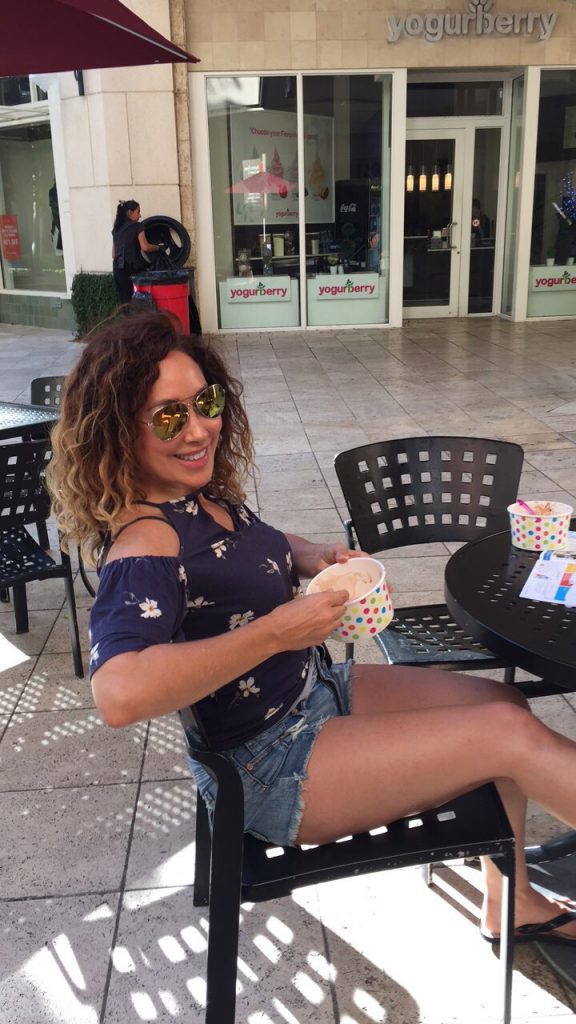 t my Aunt and Uncle's house in PA. Now remember, this was puberty self-conscious stage. Yikes! I saw some hair grow above my lip, and back then I had like really black curly hair so I freaked because against my porcelain white skin, those suckers showed up like black ink on a white shirt!! I quickly grabbed some Nair cream (uh yea, it was an 80's thing) and swiftly applied that baby. Oopsy!!! I left it on my skin longer than the ten minutes directed.
Uh… what I saw later was not a pretty picture. I had two burns on either upper corner of my mouth! Thankfully, my Aunt Rose had an aloe plant on her porch and told me to break the stem open and apply it directly to the skin that was burnt off.
Well let's just say I applied it over and over the next couple days, and it healed so magically and perfectly that it made me a total believer in this lovely miracle plant. It's a true skin healer.
Thank God today we have lasers… Yep, I already did my whole body! Hey I'm Polish…. that hair don't play!
Holidays are essential
Seriously though, holidays are essential for your mental and physical health and so are taking holidays for your skin.
Try going without makeup for a few days and let your skin breathe and nourish with yummy products. You deserve it.
Drew Barrymore is my legit #nomakeup mompreneur inspiration. She truly inspires me to be more comfortable in my makeupless skin.

Hit up Drew's Instagram account @drewbarrymore if you want to follow a feel good kind of page and need a little push to go makeup-less.
If going makeup-less on vacay is out of the question, take some guidance on what makeup to pack by checking out this blog for the 10 Makeup Essentials You Need To Pack While Traveling.
Make sure you follow me @bossomakeupbeverlyhills for updates and check out my IG stories, which I'm kind of obsessed with now.
Please follow and like us: