The fall and winter season is all about the dramatic and bold makeup trends, and as usual, high end designers chose show-stopping, beautiful lip colors that will look epic with our winter wardrobes. Whether you are supporting the innocent and girly, or the gothic chic look, this winter`s lip color trends will definitely offer the perfect shade to match your style and personality!
Dramatic vibe
Don't be afraid of bold choices, and make sure to experiment with dark, dramatic lip colors such as purple and black every once in a while. You will instantly make a statement with these shades while keeping your look modern and fashion forward.
Style it with…… a pastel blue oversized dress and faux fur.
As seen on the runways of…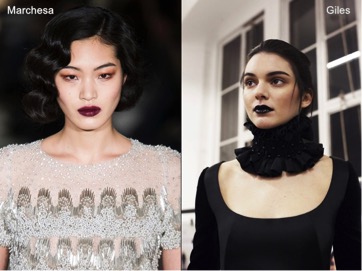 Runway tip: After applying the lipstick, give a glossy finish to your makeup to make it more feminine.
Raw elegance
If you are not a huge fan of going 100% bold with black and purple, choose a color that is elegant but brave at the same time! Wine and berry colors look amazing with any skin tone and hair color, and are perfect choices for casual working days as well as for more elegant events and night outs.
Style it with…
… a beautiful lace crop top and midi skirt combination.
As seen on the runways of…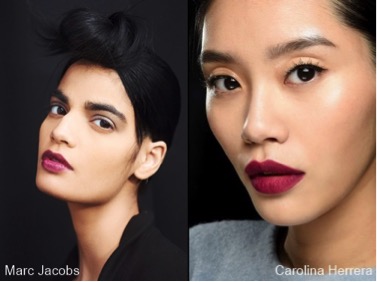 Runway tip: Line your lips with a wine-colored lip liner before using the gloss or lipstick. Using a liner will help you shape your lips more precisely and it will also make the lipstick last longer.
Back to basics
Let's be honest… no one can ever go wrong with the all-time classic red lips. Besides being the ultimate sophisticated choice, this shade is also versatile and looks just as good with boyfriend jeans and a white T-shirt as with a little black dress.
Style it with…
…basically anything. Go glam with an all-red look or wear your boyfriend's shirt with ankle boots and high waisted jeans.
As seen on the runways of…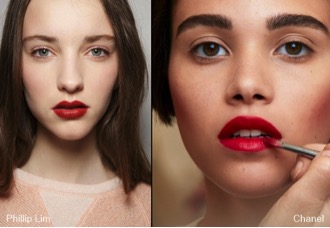 Runway tip: Instead of the usual deep red shade, try out reds with cold undertones and for fuller lips, carefully overline your natural lip line.
Femininity
Some of the designer brands seem to be stuck in the summer season, but we can`t really blame them for that…these peachy nude shades look amazing! Not only can these colors balance off a heavy smokey eye look, but they are also the must-have elements of a more natural makeup look.
Style it with…
… a dark brown suede dress and a floppy hat.
As seen on the runways of…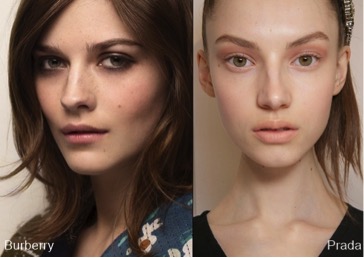 Runway tip: After applying the nude lipstick, go over it with a natural lip balm.