Light up the grill and get yourself some sparklers because Independence Day is on the horizon!
No matter where you are in the United States, the 4th of July is a day filled with parades, festivities, family fun, and beautiful firework shows that rain glitter throughout the night sky.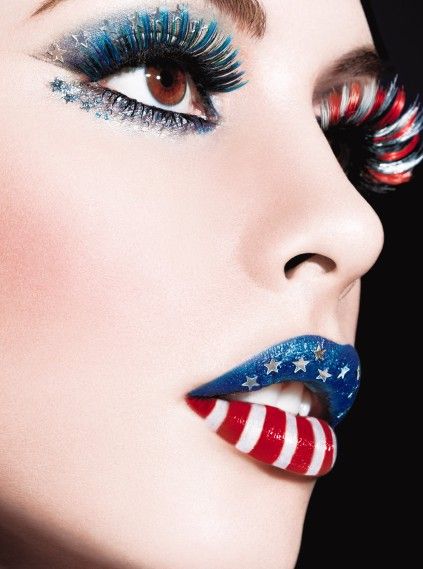 You'll be spending most of your day out and about with family and friends, so why not live a little and show off your patriotic side in a glamorous way?!
You deserve to have all eyes on you with a show-stopping makeup look that stuns and glistens while chowing down on delicious BBQ and dazzling underneath the glow of the fireworks.
From a simple navy cateye to gorgeous red glitter lips, this Independence Day nothing is off limits.
These makeup looks are inspired by our glorious red, white and blue star spangled banner.
When adding these colors into your makeup routine, you may find it a tad overwhelming! Don't worry, though. As a celebrity makeup artist in LA, who is constantly doing holiday themed makeup routines, I've got you covered with a few ideas and tips to help you create a look that is subtle enough for a casual outing and striking enough for a party or parade!
Star Spangled Girl-Next-Door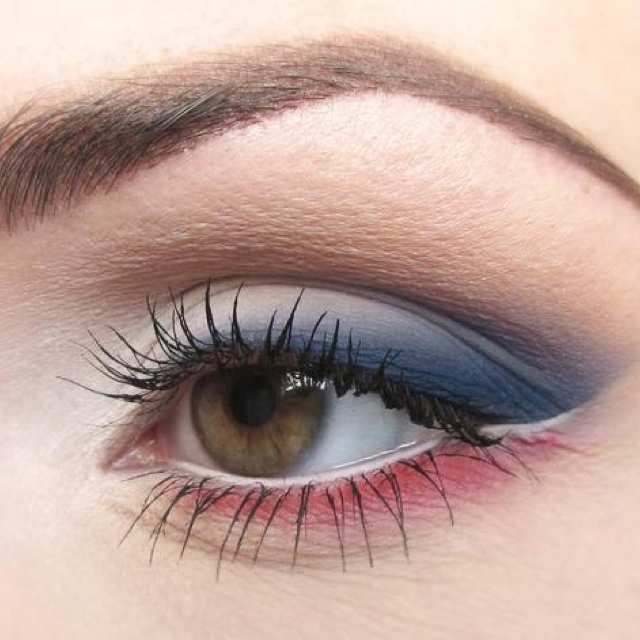 Instantly become the star spangled girl-next-door with this simple three-colored look.
Swipe a subtle and soft blend of blue and white on your upper eyelids, and add just a touch of red to your waterline. This will give you a cute and natural look that is perfect for your family picnic and playing horseshoes in the park.
Bright and Fun Bombshell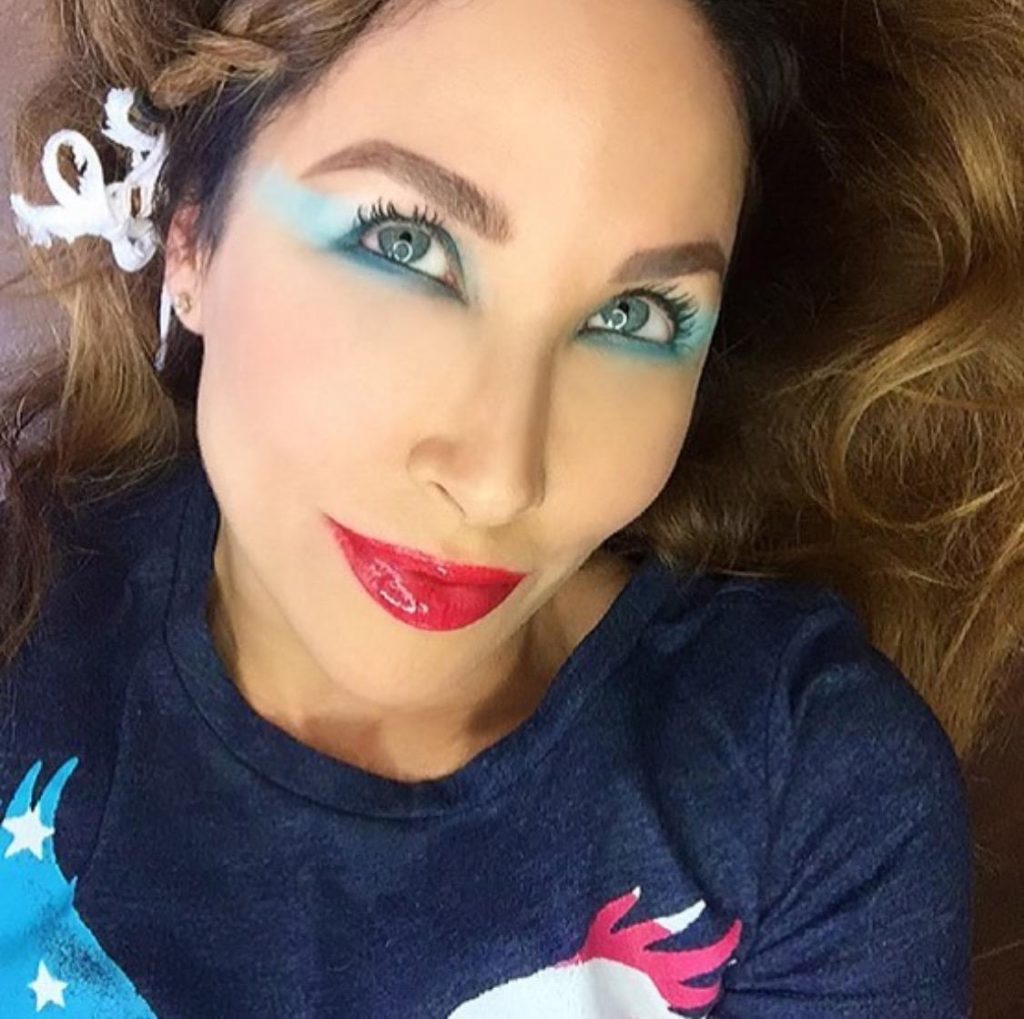 This is such a playful makeup look I did on myself that is easy to replicate. Color and line your lids and lower lash line with a bright shade of blue and allow it to follow your crease so that it ends in a soft angle at the corner of the eye towards your temple. Add in your favorite shade of gel liner in the water rim for that extra pop. Forego lashes since the blue is bold and further out on your temples. You don't want to overkill.
Pair this look with a gorgeous red lip, in shades like Wicked Boss or Bitchy Boss, and you've got a bright and fun makeup that smolders.
Minimally Patriotic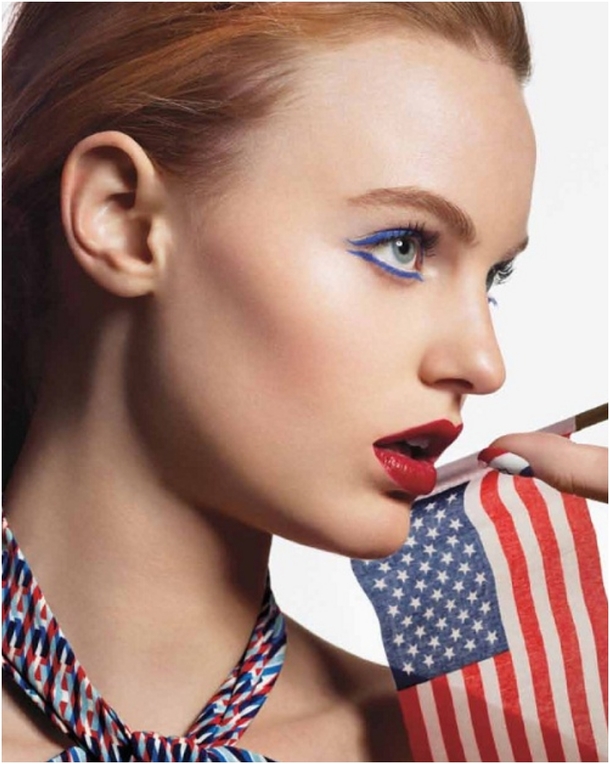 This look is so perfect that you can dress it down for a sweet daytime look or dress it up for a subtle glam nighttime look.
The best part? It's simple! Line your eyes with a gorgeous shade of gel navy liner like In The Navy, and complete this patriotic look with a red lip.
Bosso Pro Tip: If you're feeling bold and want this look to pop – try red glitter lips!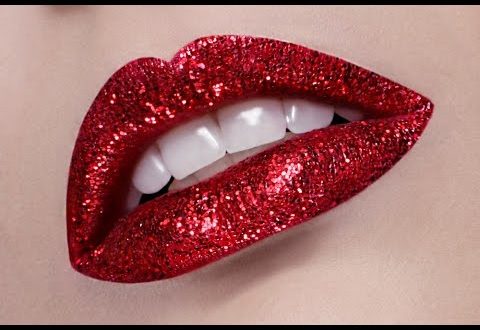 Bonus Inspo: Glam Patriot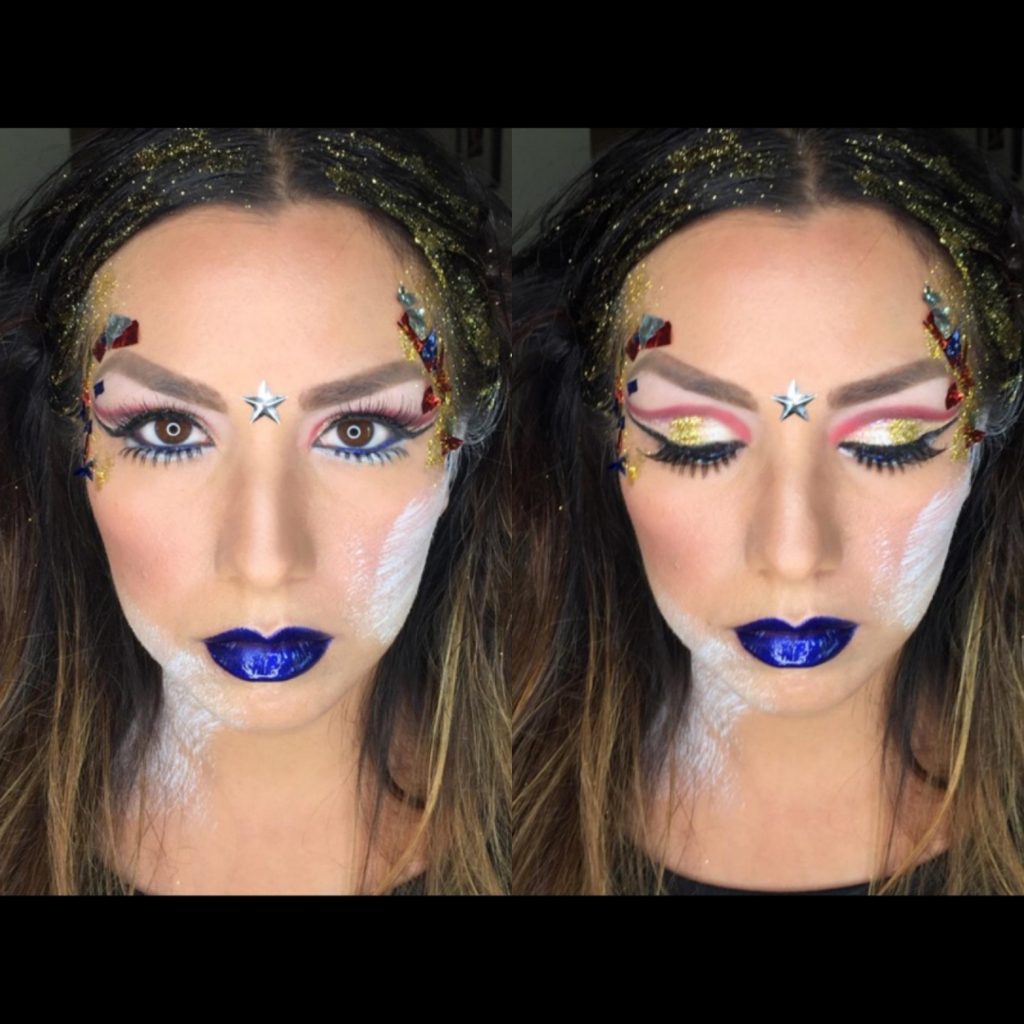 In makeup class last week at Bosso Makeup Course in Los Angeles, my students were able to practice some fun 4th of July looks on our models!
Check out this gorgeous and sizzling look that channeled patriotic energy and serious Wonder Woman vibes.
Bosso Pro Tip: If you're feeling brave, I definitely suggest adding more bang to your look with bold blue lips, pops of gold, and glitter roots!
What makeup look are you rocking this Independence Day? Choose your fave look from this blog and ooze patriotism! Don't forget to tag me in your Instagram photos (@bossomakeupbeverlyhills).
Please have a safe and happy fourth of July!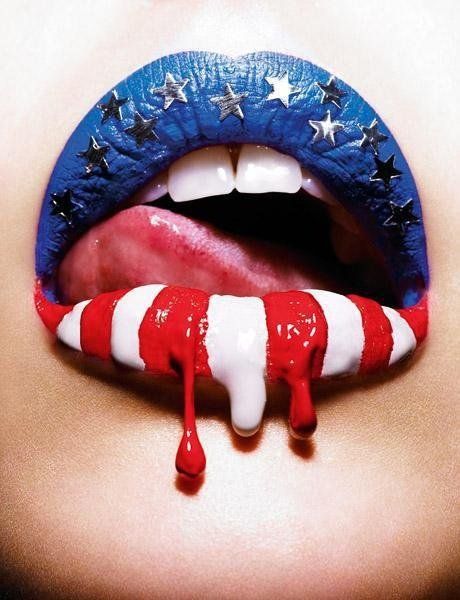 Please follow and like us: