You've heard of waterproof makeup, but have you heard of weather-proof makeup? Probably not, but literally EVERYONE wants to know the secret to maintaining gorgeous makeup no matter the weather situation.
Rainy days? Sweaty summer nights? Freezing winter mornings? Breezy fall afternoons? As a MUA, I know how to ensure my makeup stays put! The weather is no match for me!
So don't let the weather dictate your makeup choice either! Here are the most common makeup woes we experience during the different seasons, and how to combat them:
Skin is dry. Eyelashes are dry. Everything is DRY: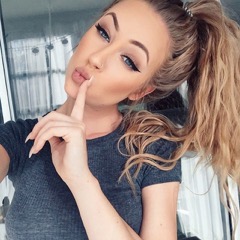 Dry, chapped skin and lips, paired with blizzard burned cheeks make wearing makeup in the winter seemingly impossible. Never fear, if dry skin has you feeling like the Crypt Keeper try using Embryolisse!
This 24-Hour Miracle Cream will give life back to your skin, and reduce any irritation caused by those freezing winds as you're strolling down Broadway with that cutie from the coffee shop.
Did you know your lashes can also get dried out by the frigid weather of winter? #TrueStory
I recommend using Arbonne Mascara, if you experience dry lashes. Arbonne produces a makeup line within their large company that is vegan, kosher, fair-trade sourced, and cruelty free. Plus this mascara smells like beeswax and honey, which is a delicious combination.
My close friend gave me a sample and after a few uses, I truly have grown to love it. It really lengthens and thickens with just a couple coats. I was pleasantly surprised. And the fact that there are zero chemicals? Ya can't beat that!!
Eye makeup keeps smudging: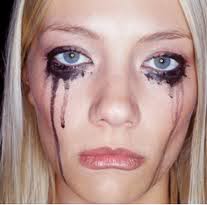 Accidentally brushed your eye makeup when removing your scarf? Or did the universe conspire against you after you forgot your umbrella, and no Uber to save you in the spring showers?
Yikes! You look at the back of your hand and see colors of shimmer because you wiped the rain out of your eyes. Ugh!  
Girl, you've got to make your makeup stay put! Invest in quality eye primer so that your eyeshadow adheres. Bosso Eye Primer has a mattifying formula that gives your eye makeup staying power all day (and night!) long.
You should also invest in a gel liner that is waterproof, climate proof, and sweat proof.
Why? 'Cause it'll be great for dancing on hot summer nights in NYC, sweating at the Cycle House in LA, or even getting steamy in the hot tub at the bottom of Whistler Mountain… Yes, I can wholeheartedly attest that Bosso Makeup Gel Eye Liner doesn't budge in any of these situations. 😉
Pink skin won't go away: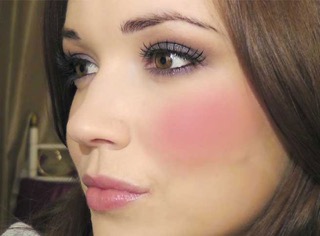 Don't let pink skin kill your positive vibes or ruin your good time. My color corrector wheel will become your go to correction palette. Simply use the green shade to neutralize any pink undertones you're experiencing. Bye-bye pinky, see ya never!
Water ruins your entire look in seconds: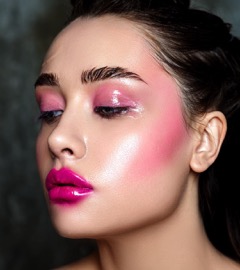 A rule of the trade as a celebrity makeup artist – waterproof makeup is essential for every season… and, okay, you got me, it's essential for Netflix binges too (13 Reasons Why was gut wrenching).
Skip any frustrations with your makeup by purchasing waterproof makeup from the get-go.
Bosso Makeup eye pencils stay put for hours and are water resistant, so if you're more of a pencil gal rather than gel, definitely treat yourself with one of those bad boys.
Bosso Pro Tip: I recommend Brown Jedi because it creates a soft and natural look – perfect for everyday styles.
Next up? MASCARA! So, I'm all for big and bold lashes. Give me falsies every single day. But some peeps prefer mascara over false lashes, which is totally cool.
The issue if you don't use waterproof mascara? Imagine going into a business meeting with racoon eyes because your mascara didn't last through the random rainfall you encountered. That's not a good look, babe.
Avoid any embarrassment by snagging yourself one of the best waterproof mascaras on the market – like Clinique Lash Power Mascara Long-Wearing Formula (which stays put for 24 hours) or Dior Diorshow Waterproof Mascara (it's iconic, waterproof, and comes in three shades).
In desperate need of long lasting lips: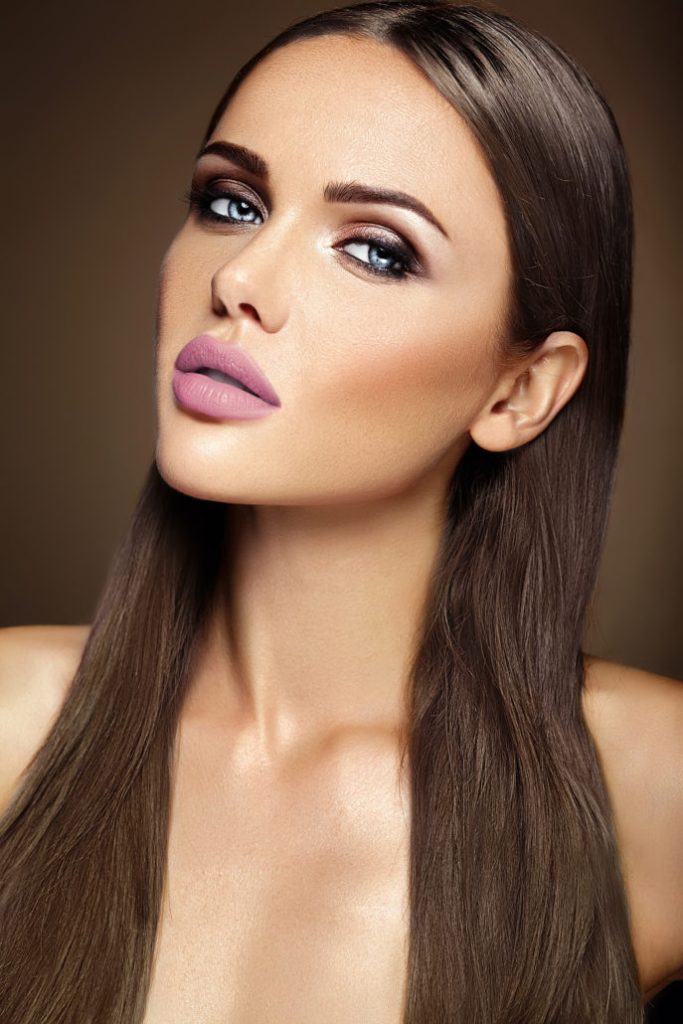 Picture this: There is seven inches of snow on the ground, it's freezing outside, and you can literally feel the cold chill you to your bones. Do you want to take your gloves off to touch up your lipstick before meeting with that handsome dancer in Hamilton?
I think not… But you shouldn't have to compromise your lip looks – like ever! So apply a liquid lipstick before you leave, that will require no touch-ups for 6+ hours.
Bosso Makeup Liquid Matte Lipsticks are seriously a force with rich pigmentation and yummy vitamins to nourish your lips. Your pout will withstand literally any situation you try them in:
Walking on the beach with your boyfriend on a breezy fall night? Your hair won't blow and get caught on your lips with these babies!

Sipping hot cocoa by the fire at the mountain lodge? No smudges are left behind on your mug!
See how quick and easy it is to weather-proof your makeup, so you can rock your fave looks all year long?
Don't let the changing seasons get you down. You only have one life to live so be bold, be brave, and enjoy your life!
---
Loved this blog? Make sure you follow my Instagram (@bossomakeupbeverlyhills) and YouTube channel Bosso Makeup for more tips, tricks, and secrets to nailing makeup looks.
Ready for some major cuteness factor? Check out my Little Boss of Knowledge, Brooklyn, teaching you all about the weather in the video below, which is posted on his very own YouTube channel! Oh come on… tap that subscribe button. He'll love your support!
Please follow and like us: