Lips have quickly become a focal point for women, and we're all about trying new shades.
This spring, popular lip shades will vary from electric orange and crimson red to a pop of magenta and light pinks – all in mattes and glosses, whichever you prefer.
If you're not a seasoned makeup pro, it may be a struggle to choose which lip color you want to rock for the day.
So why choose one color when you can wear two?!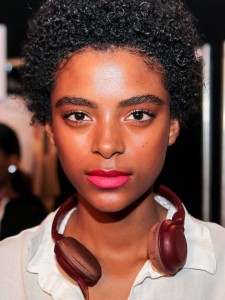 Make a statement and stand out from the crowd with gorgeous dual-hue lips.
This hot trend involves wearing two lipsticks at the same time, but unlike the ever-so-popular ombre or gradient lips, this unique style keeps each lip color completely separate from the other.

From a distance, your lips will appear to be the same color. But up close they're playful, and so fun for everyday wear!
Of course, I wouldn't just recommend a fun, new lip to try without giving you the know how.
Here's how to get this look:
Gorgeous daytime lips with a fuller pout.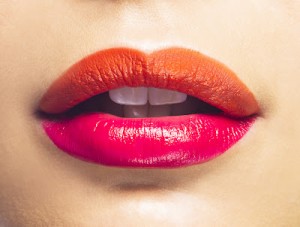 To make your lips look larger you must use complimentary colors.
Apply a red color onto your upper lip and a hot pink shade on your bottom lip. Voilà!
Need the ideal colors to nail this look? Check out my Ultra Alluring Lipstick collection. The colors you'll need for this are: Addiction and Bisous.
Want to create an even bolder look for a night out?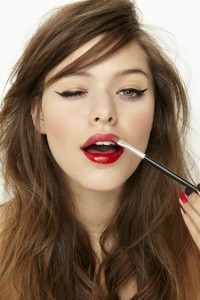 Try using matte and gloss on your lips.
Apply a pink color onto your upper lip and a deeper red onto your bottom lip. It doesn't matter which lip is matte and which is gloss – spice it up and choose the look that works for you!
The colors you'll need for this are look: Hydra-Gloss in Love or Breathe and my Ultra Alluring Lipstick in Addiction.
I always recommend pairing your lips with full, voluminous lashes. Fun lips and full lashes will definitely make your entire look pop! I love this rule so much, I did an entire Mascara Guide about my fave tips, tricks, and brands. Check it out if you have a sec – you won't regret it!
Wasn't this easy?
Go ahead and give this tutorial a try and tag me on Instagram (@bossomakeupbeverlyhills) in your photos. I'm excited to see your fave looks!