The school year may be starting for your kids, but it commences for us moms as well!
The days are here of PTA meetings, volunteering as "room parent", helping with homework, attending school trips and functions, and the notorious strep throat caught from your little ones kinder mate which leads to…. up all night and looking like a beast in the morning!
As challenging as some days (or nights) may seem sometimes, I personally don't sweat them by reminding myself that I'll miss these tender moments when they're gone. This puts me in the frame of mind to be immensely grateful for every beautiful second. Besides I'm a mom that easily embraces the chaos of life and motherhood …. keeps everything interesting and fiery.
But with chaos and sleep deprivation comes the mornings of, "Omg who is that woman in the mirror?!"
Don't fret! You can knock out a polished face in less than 10 minutes to make your Mark Ruffalo look alike co-worker fall off the boardroom chair!
Morning Makeup Products
Here's a quick list of makeup products (and ways to use them!) that are effortless to create a gorgeous face and faster than you can say, "Don't forget to grab your Star Wars lunchbox!!"
Bossy Brow Highlighter Stick
If I need to get myself together in ten minutes or less, I typically use a beige chubby brow stick for inside my water line to brighten and open eyes. This does wonders to battle the, "I was up all night with my sick child," look.
Kat Von D Eye Contour Palette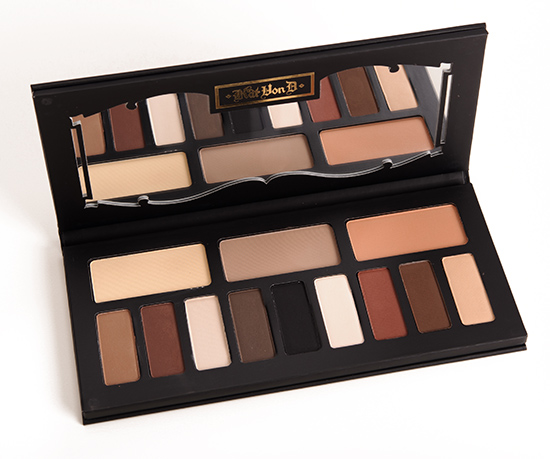 I absolutely ADORE the Kat Von D Eye Contour Palette. It has SO many neutral eyeshadows to choose from and the pigments are out of this world! Kat's formulations are top notch and to boot her line is vegan, too! Her makeup line never fails us pro makeup artists, so I know it won't fail you.
Bosso Eye Brow Pencil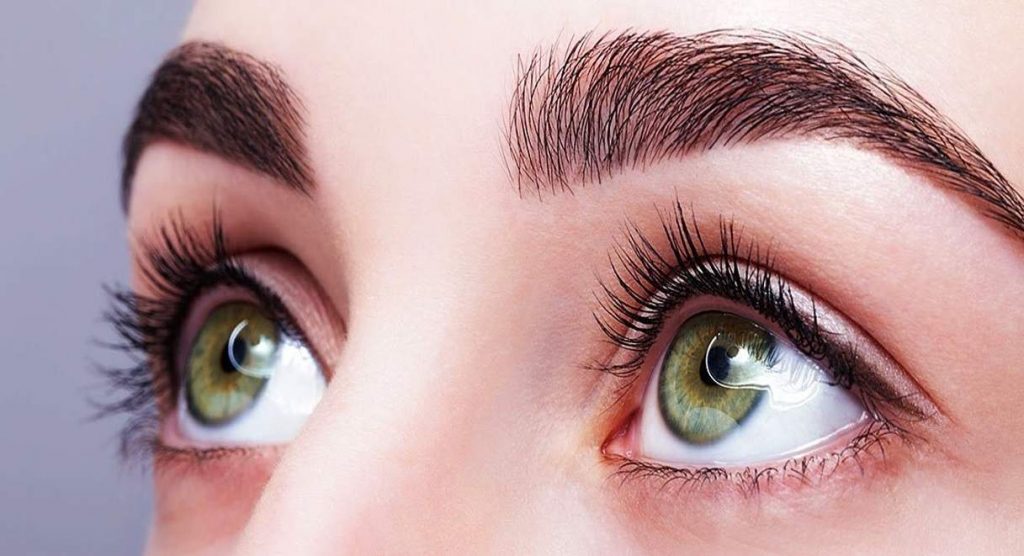 So you know that feeling when everything seems to stack up against you? Your dog's sick, you can't find your kid's shoes or your car keys and you can't even fathom putting on a full face of makeup?
Here's my advice: Rock your brows! The no makeup, but full bushy brow look is literally one of the easiest looks to nail and will make you feel so put together.
Snag a Bosso Eye Brow Pencil in your specific shade and use it to fill in any gaps and sparse tails of your brow. Next, you'll brush up with the spoolie on the back end for a full bushy brow look. Easy!
Dewy Skin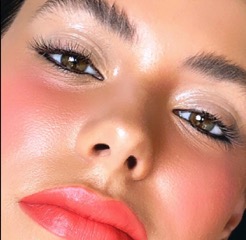 Dewy skin will always be in, so you cannot go wrong investing in makeup products that will give you an amazing dewy finish. Give your face a collagen plumped look like no other by mixing your fave cream foundation with SKINtillating Liquid.
Fiji Bronzer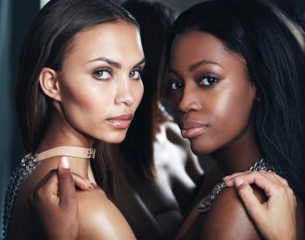 If you want to master the, "I'm not trying too hard look," you should definitely learn how to incorporate bronzer into your routine. Fiji Bronzer is the perfect beauty item to help you trick everyone around you by giving you the appearance of a healthy golden tan, without damaging your skin. It's a win-win!
Luscious Lips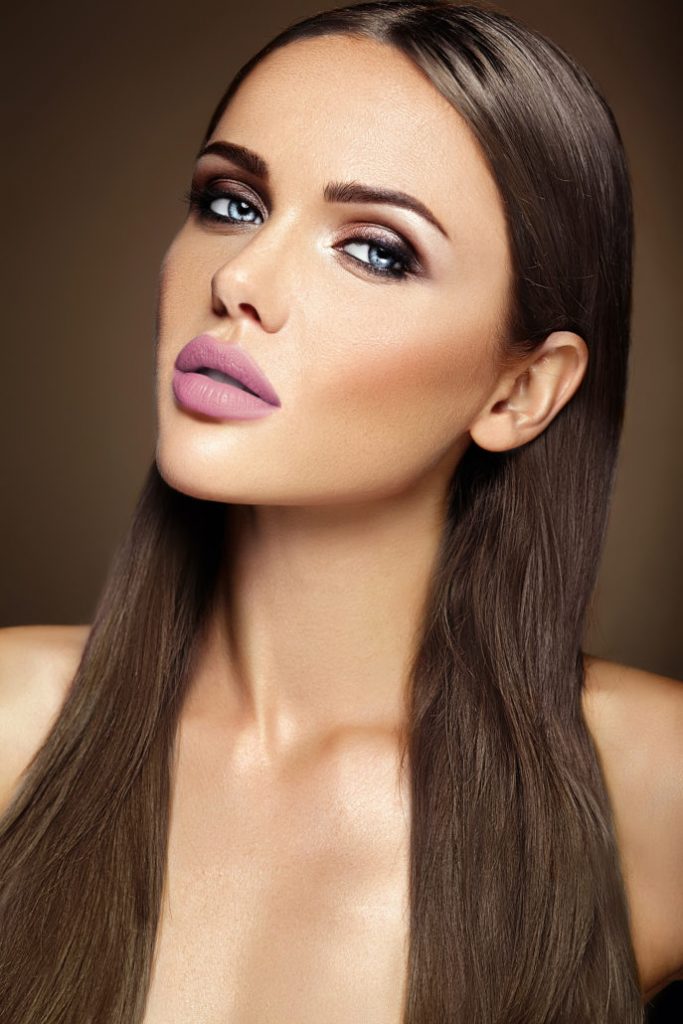 Adding a little color to your lips is easily one of the simplest ways to complete your look. Foxy Bosso Liquid Matte or Naked Boss Liquid Matte lipsticks are loaded with vitamin C and E. They are a perfect way to add subtle amount of drama to your look.
If you're interested in keeping it really simple, use a Bosso Hydra-Gloss Lipgloss!
L'Oreal Paris Voluminous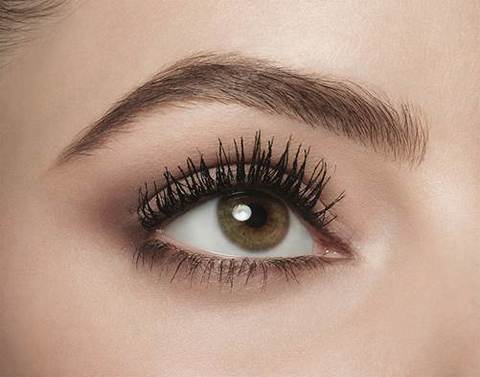 Always. Use. Mascara. Seriously! I can't stress this enough! Even if you only have 20 seconds before picking up the neighborhood kids 'cause it's your day to carpool… USE MASCARA! Mascara will make your eyes pop and immediately look wider and less tired.
I recommend using L'Oreal Paris Voluminous. It's a number one best seller on Amazon for good reason! It thickens and lengthens with being a killer price for the quality it delivers.
Conceal, conceal!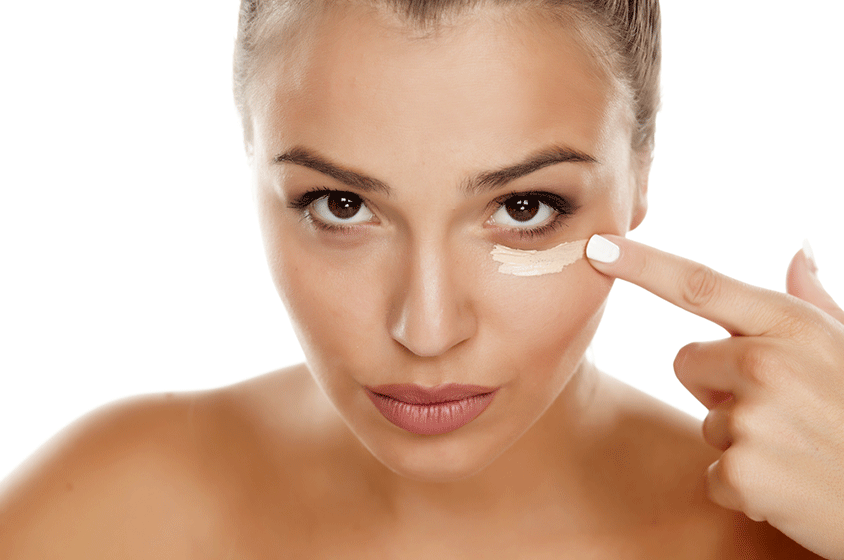 It takes no time at all to apply concealer in a medium shade and then a lighter shade to eliminate any dark shadows under your eyes.
Concealer is a staple for me. I always apply it under my eyes for an instant, "I got 8 hours of sleep," look. It's such a simple thing to do so you look and feel that you're ready to take on the day.
Boss of Glow Cream Highlighter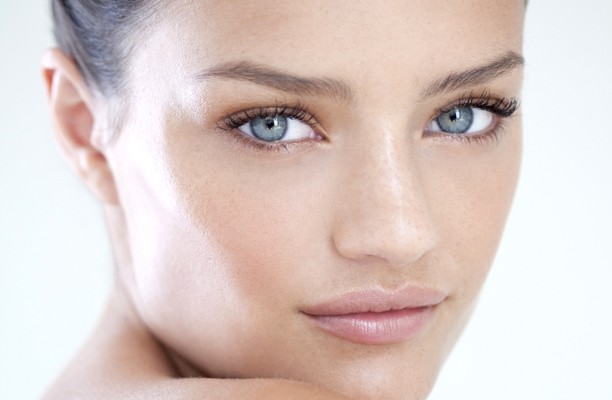 Do you want an incredible natural looking glow? Use Boss of Glow Cream Highlighter! This lightweight dewy wonder achieves a subtle yet luminous red carpet glow that looks like it's coming from within your skin.
How will you look when using it? Super sexy and super youthful! Hands down an item that I ALWAYS use on my tired days.
Brown Liner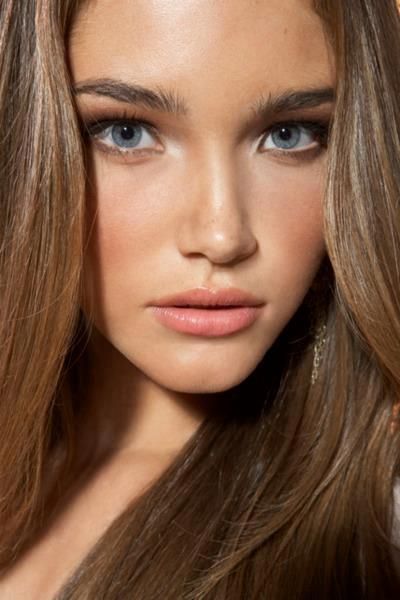 I swear by brown eyeliner, especially Brown Jedi by Bosso Beverly Hills. Yes, the name is inspired by my sons Star Wars obsession! It's a soft and creamy brown eye pencil that goes on so smoothly and easily. The way it blends is to die for because it creates THE perfect smudge. It stays put for hours and is water resistant!
Bosso Pro Tip: For a softer, more natural look, smudge Brown Jedi with a smudge brush. For a little more flavor, you can apply eyeshadow over the pencil to lock in the color and give your liner an extra pop.  
Remember – You can't pour from an empty cup, you super Mom! So, treat yourself. Giving yourself just 10 minutes to apply a bit of makeup will suffice and give you the confidence you need to strut through the day with a little swag!
I can't wait to see all of your quick and easy makeup looks! Make sure you tag me in your pics on Instagram @bossomakeupbeverlyhills, so I can give you that double-tap ❤️