Have you ever wanted to turn back the clock on your skin? What would you say if I told you that the solution to your aging woes wasn't at a doctor's office, but really it's actually in your cosmetic bag?
YEP! You can fake a facelift and save yourself a boatload of money by investing in the right makeup and applying it properly.
Celebrity makeup artists learn these tips of the trade early on, so today I'm going to share my insider knowledge and help my fellow ladies out!
Here's how to fake a facelift with makeup:
Establish Definition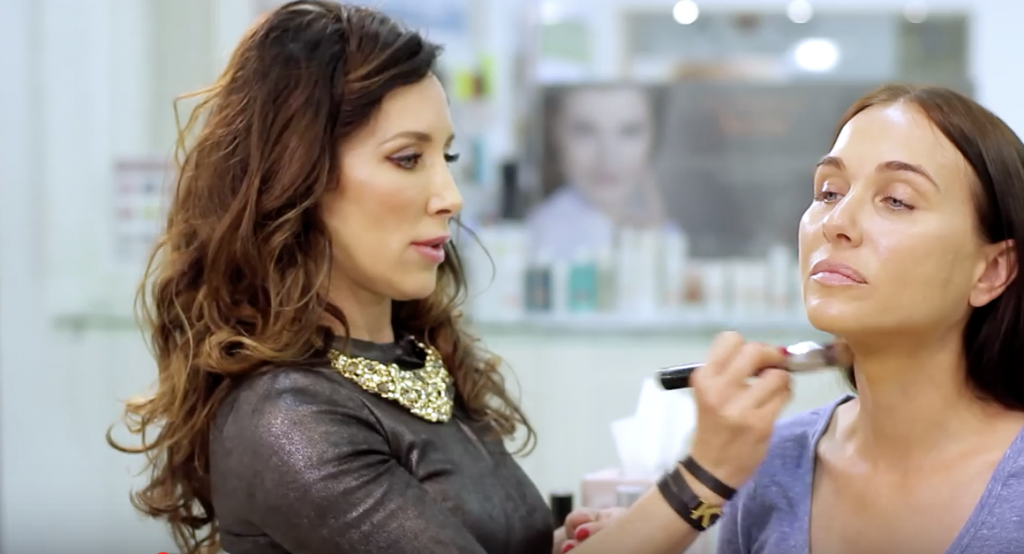 As we age, we tend to lose the definition between the jaw and the neck. To establish definition, you're going to want to add a little shade foundation or Powder contour shade underneath the chin. I usually start with a shade that's one shade darker than your skin tone.
Take your brush and blend right under the chin. Make sure you blend outwards really good, so you don't see any makeup line of where you're starting and where you're ending.
Bosso Pro Tip: For a more dramatic and defined look, try going two shades darker.
Apply the same color foundation to the jaw line, right at the bottom of the earlobe. But don't go too far up!
Highlight Cheekbones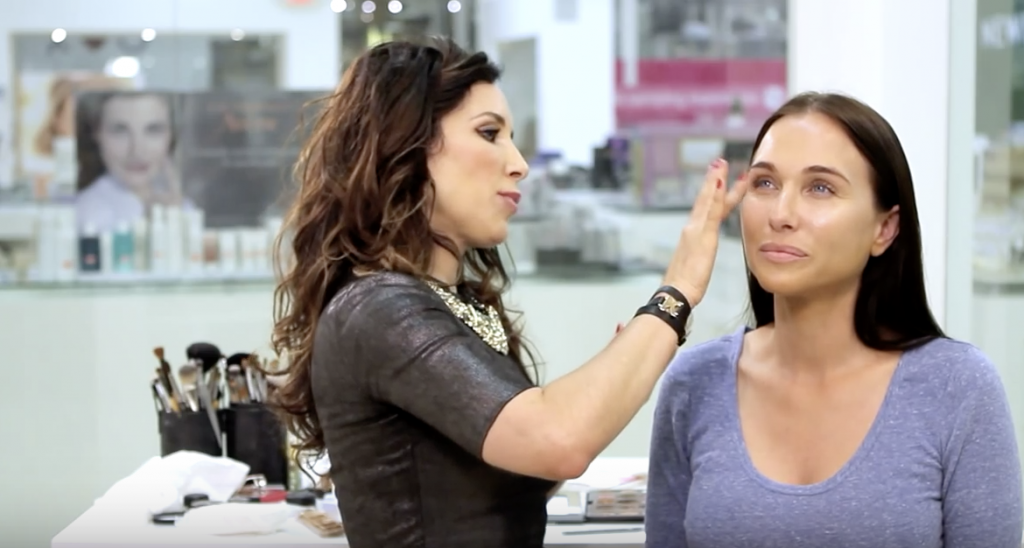 I like to use a cream highlighter, as opposed to a powder highlighter because a cream highlighter tends to look more natural, giving you a glow from within your skin.
I recommend using a peachy pink gold highlighter like Iced Champagne to help you create that lit from within look you've been missing for years.
Dab your highlighter with your fingers to the high of your cheekbones, up to the temple, as well as at the bottom of your forehead.
Apply Blush to Your Cheeks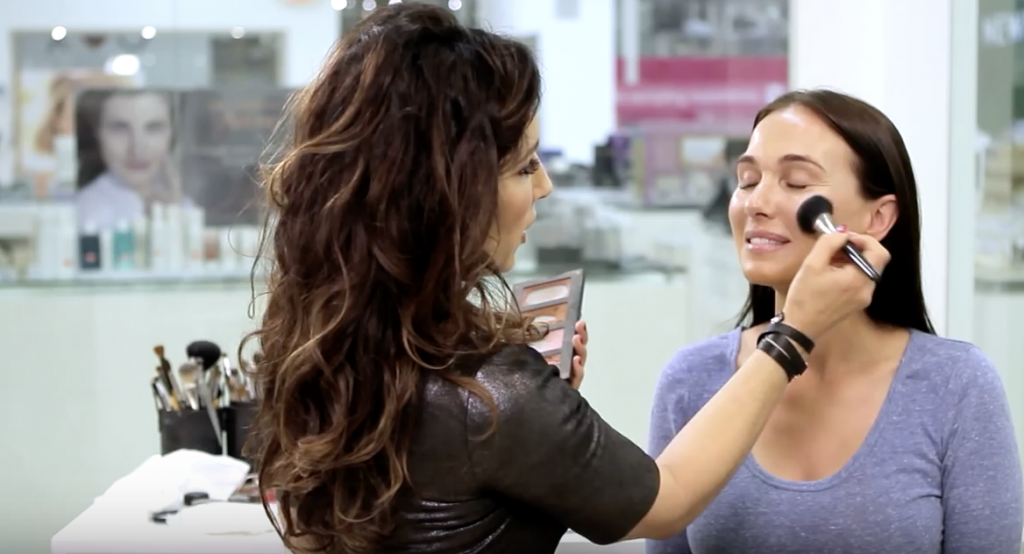 To add a little bit of definition, you've got to add a little color to your cheeks! Swipe a pretty shade of pink, like Arousing Raspberry, to the apples of your cheeks to give them a nice rosy effect, and then sweep the shade up your cheeks into your hairline.
Contour and Lift Your Eyes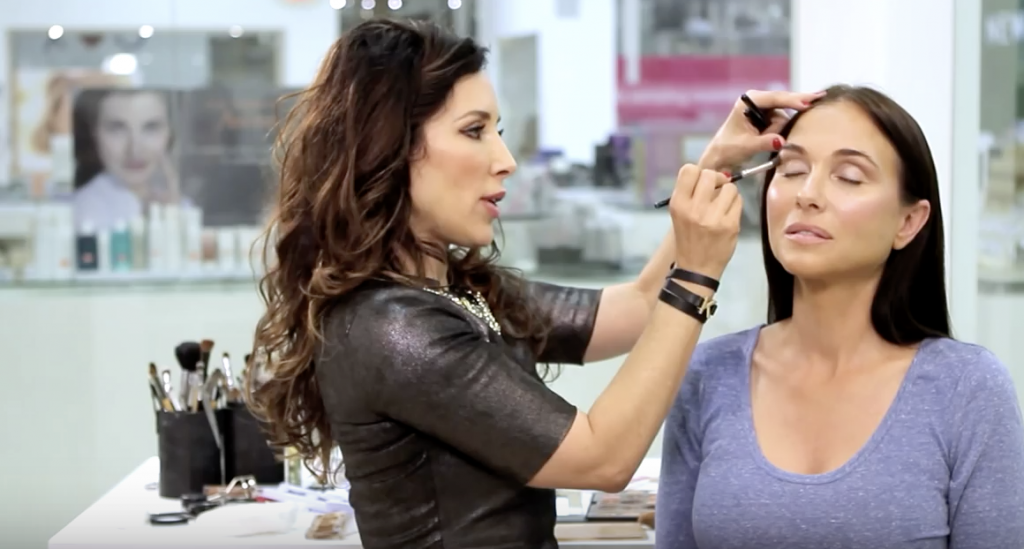 Add a light shimmer powder, like Souffle De Vie, to your eyelid and bring it up to your brow bone, to give a lifting effect to your eye.
Next add taupe or tan shade, like Brooklyn, to your transition area. The transition area on your eyelid is right above your crease, and when you get to the end point make sure you're blending the shadow in and out.
Bosso Pro Tip: Keep in mind that when applying a shade to your transition area that you're not going in the crease or into the brow bone. You're going right in-between those two areas.
After you've added a color to your transition area, you want to use a blender brush that does not have any pigment on it and blend the same area. I recommend using a windshield wiper motion to blend out the color and give it a diffused look.
Wondering why I'm using neutral colors? Because when we age, we want to enhance our natural beauty, not mask it! Neutral colors are perfect for that!
Faux Eyelashes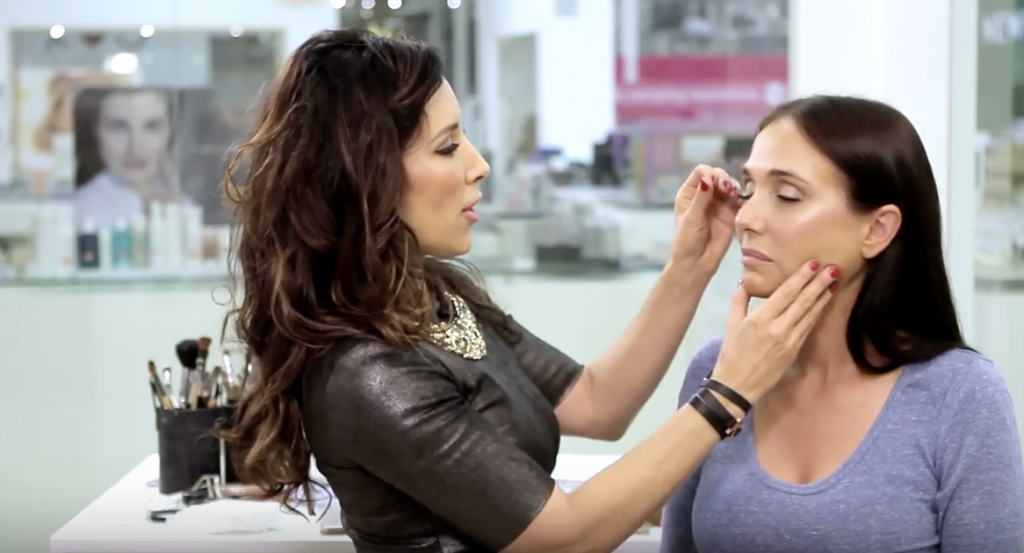 A flirty and fun way to instantly make your eyes appear younger and pop is by using some gorgeous falsies!
Before applying you should measure the lashes against your eyelash line, and whatever is hanging off on the end you want to pinch and cut off.
Add a little bit of glue to the lash band, and apply! Once your lashes are applied, you'll want to curl those bad boys! It's more comfortable to wear falsies when they're curled. So grab your eyelash curler and do your thang to get lashes that are popped and ready to rock.
Bosso Pro Tip: Once you've applied your lashes, I recommend applying a touch of eyeliner for added definition.
Defined Brows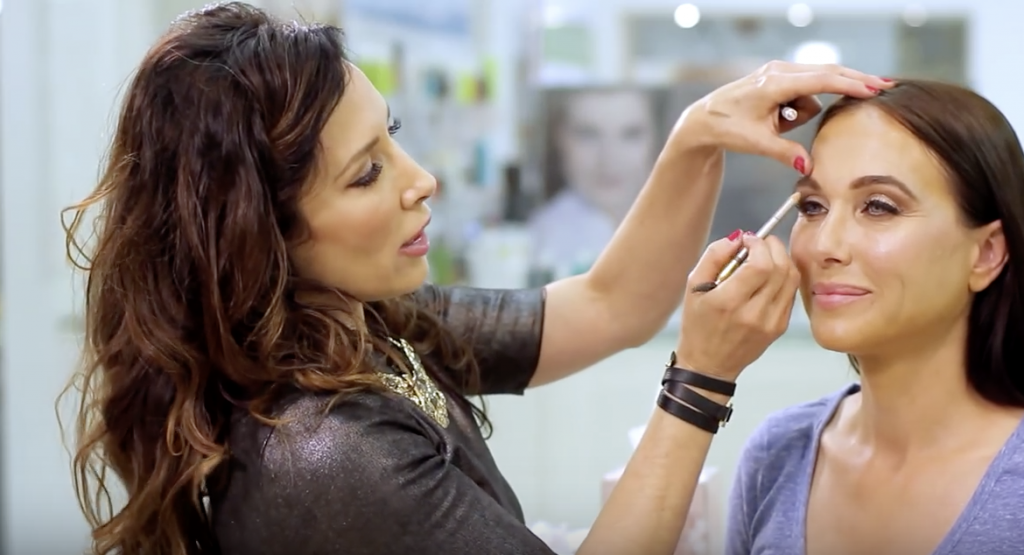 Start out by defining the bottom inner corner of the eyebrow, by filling it in with brow powder or a pencil. Typically, this area of the brow gets a little patchy as we age, which is why we're filling it in.
Once you've finished filling that area in, hop to the top of the brow and start filling that in to create more of an arch and lift.
Bonus Bosso Brow Tip:
Another little trick of mine that I've picked up over the years in the makeup industry is to use a flesh colored pencil to draw a line right underneath and above your brow. Then use a concealer brush to blend it out, so it appears more diffused.
To finish off your look, add a pop of color to your lips like Bosso Makeup Hydra-Gloss in Power.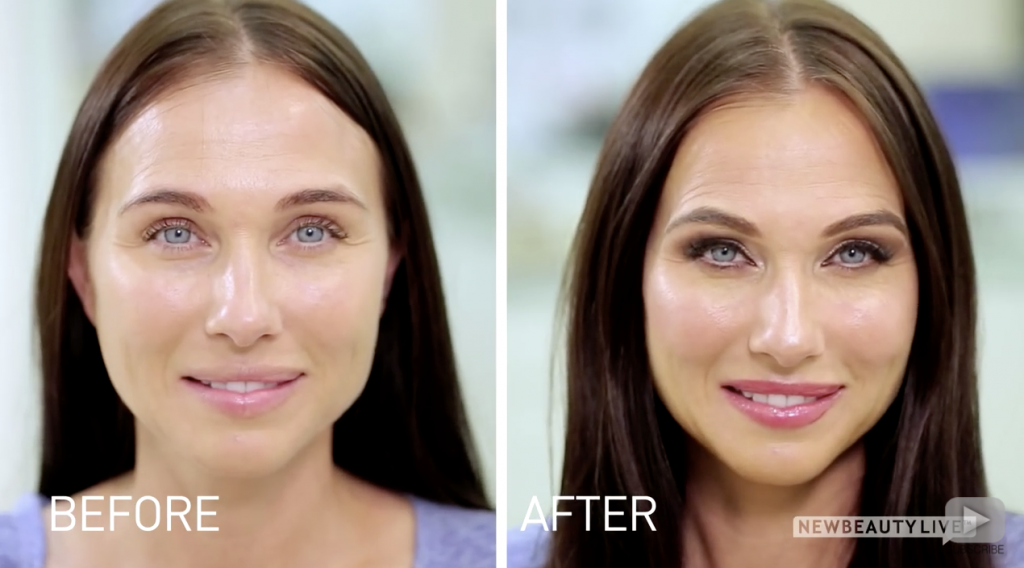 Shaving off ten years of time with the power of makeup is absolutely awesome, isn't it? Tag me in your pics on Instagram @bossomakeupbeverlyhills, if you've mastered this five step facelift!
Watch the video below to see me transform this lovely model with these few easy steps!
Loved this tutorial? I've got more where that came from! Stay tuned by subscribing to my Youtube Channel: BossoMakeup.