4 Day Intensive Makeup School in Los Angeles
Bosso Intensive Makeup School with Pro Certificate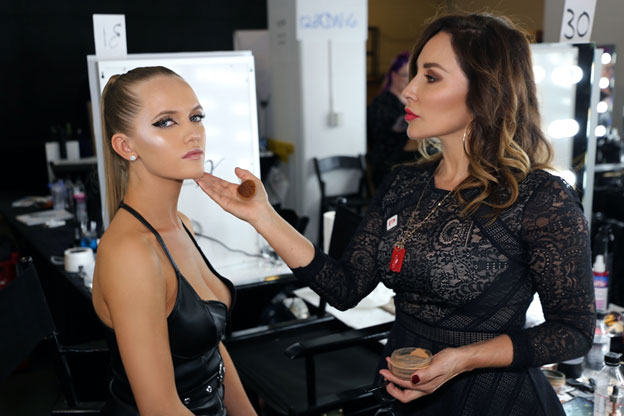 ***WE FOLLOW COVID-19 SAFETY and HEALTH GUIDELINES***
Long before Covid-19 Bosso Makeup has been strict on heavy sanitation. Sanitizing products with at least 91% alcohol, never double dipping, using disposables, and disinfecting brushes after every use. Students are also asked to wear masks and social distance. Air purifiers have been installed for added safety.
Students travel from around the world to be exclusively trained in this one of a kind makeup course with only a maximum of 4 students per class.
Instructed by Celebrity Makeup Artist Kimberley Bosso.
Choose two courses below to comprise of a 4 day intensive makeup course or click on the 6 day makeup school page on the nav bar to combine all three courses for the ultimate six day intensive!
2 Day "ESSENTIAL" MAKEUP INTENSIVE - $2500
2 DAY "ARTIST" MAKEUP INTENSIVE - $2500
2 DAY "MASTER" MAKEUP INTENSIVE - $2500
See below for entire curriculum.
---
2021 Bosso Intensive Makeup Course Dates
Jan 29- Feb 1 (Hurry! 1 spot left)
Feb 12-15
Feb 19-22
March 26-29
April 9-12
April 23-26
May 14-17
June 11-14
July 16-19
August 6-9
Sept 10-13
Oct 15-18
Nov 19-22
Dec 3-6
Dec 17-20
Happy Holidays and New Year! 🎉
Note: If you're combining the Essential, Artist, or Master courses to comprise of a 4 or 6 day intensive, you'll have to calculate $2500 x 2 or x 3. Course are ongoing every month throughout the year. *Dates are subject to change
Now also offering ONLINE MAKEUP CERTIFICATE COURSES!
(Please inquire within for online class dates)
---
About the Bosso Intensive Makeup Course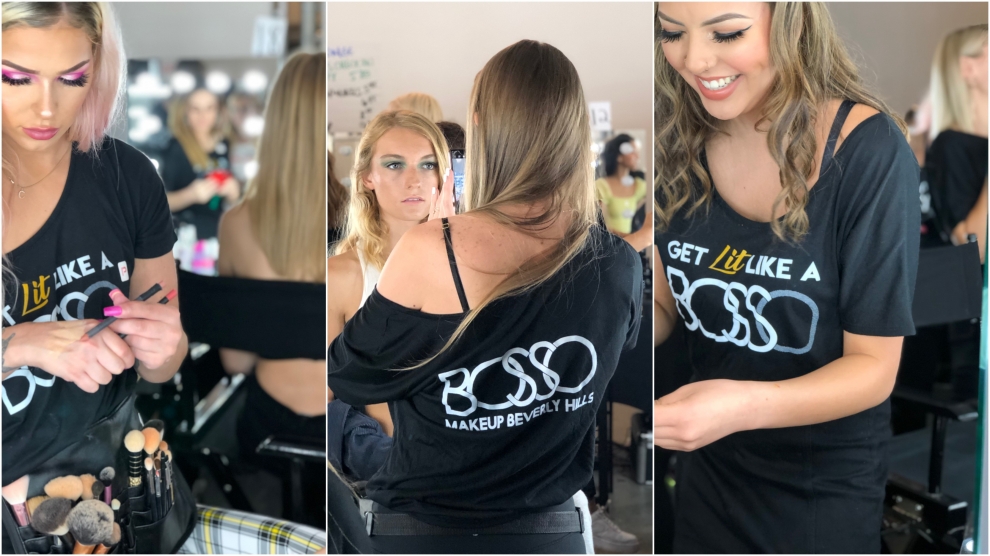 A unique private certificate makeup course in Los Angeles/Beverly Hills that condenses what you'd learn in 4 weeks into 4 days.
No more than 4 students per class
Professional Certificate in both Traditional and Airbrush Make-up upon completion
Priced significantly less than most traditional make-up schools in Hollywood and Los Angeles
Learn everything from A - Z in makeup... current raw techniques, insider secrets, tips and tricks from Celebrity Makeup Artist Kimberley Bosso
Option of completion in 4 consecutive days
Theory and hands-on training
Products, tools and models provided for your training
See Makeup Course FAQs for more information or call (310) 415-4885 to talk with Kimberley.
---
Bosso Intensive Makeup Course Descriptions
On the runways of NYFW with Team Bosso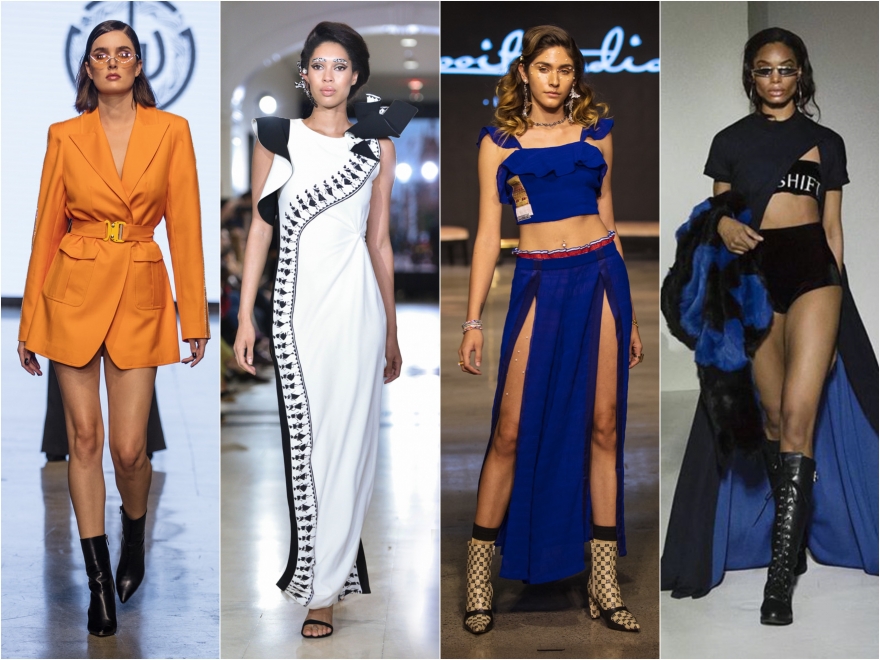 The ESSENTIAL Intensive course
Intro to Brushes
Sanitation of Makeup and Brushes
Bare Minimum
Daytime Natural
Bronze Smokey
Classic Smokey
Eyelash Application
Brow Shaping
Station Set Up
Product Knowledge
Men's Grooming
From the pages of editorials to the catwalks with Kimberley Bosso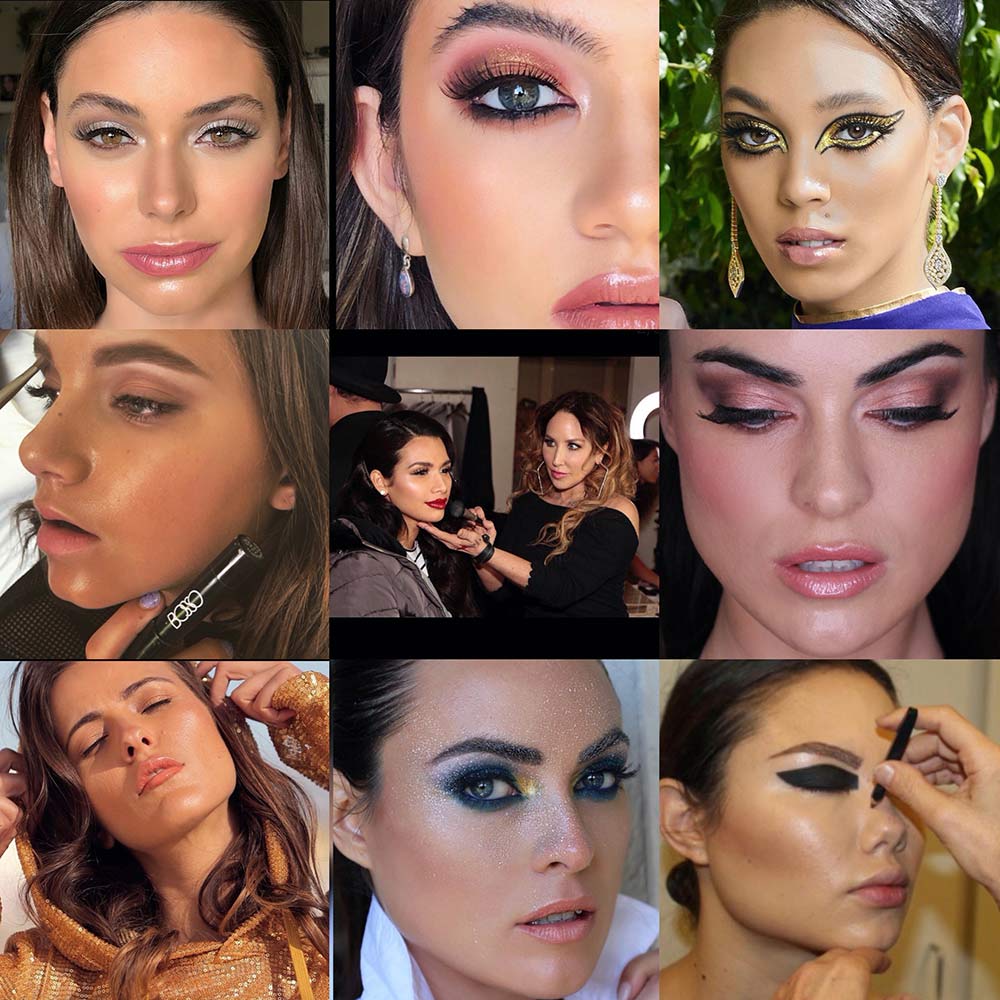 The ARTIST Intensive Course
Face Shapes
Eye Shapes
Undertones
Bridal Daytime
Bridal Evening
Color Theory
High Fashion Classic
High Fashion pushing the envelope
Face Contour – Highlight/Shading
Eyelash application (strip and individual)
Intro to Airbrush
Fashion week with the Bosso grads last season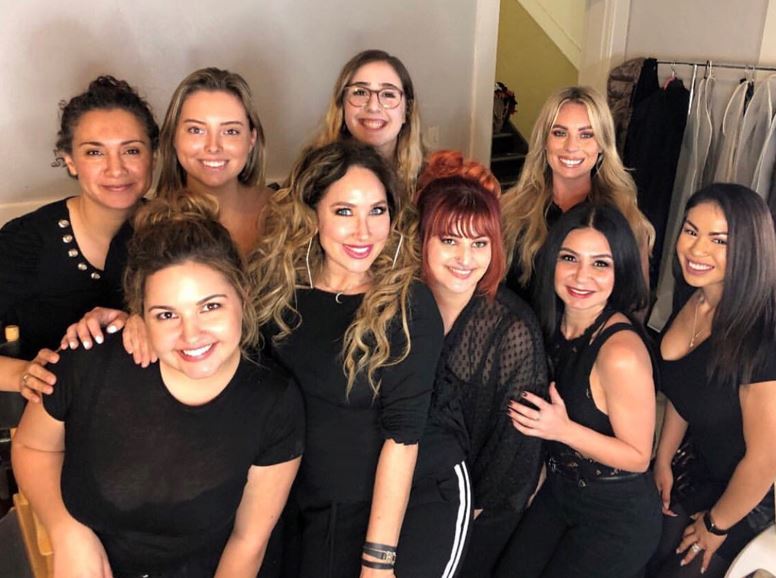 The MASTER Intensive Course
Color Corrective
Tattoo/Bruise Coverage
Period Makeup 60's
Red Carpet Makeup
Avant Garde
Fashion Week
Extensive Airbrush
Eyelash Application (top and bottom strip
Eyelash Application (individual bottom)
Business and Marketing