Tampa Makeup School
Enroll at Bosso Intensive Makeup Schools 2nd location in Tampa Florida!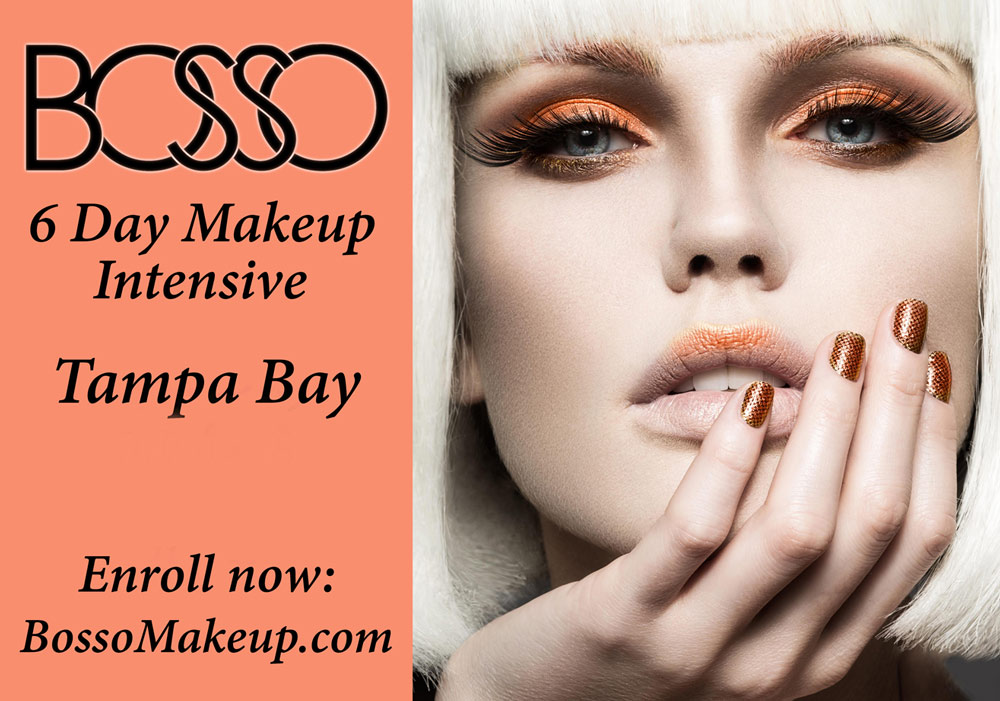 Sign up now for 2023 dates! Visit our Tampa Florida website to see all two, four, and six day Intensives dates.
TAMPA MAKEUP SCHOOL PRICING & ENROLLMENT
With going on 18 years since the Beverly Hills headquarters had opened its doors, Bosso Intensive Makeup Course also offers students to enroll at their second location in Tampa Florida. Kimberley personally trains and certifies aspiring makeup artists in the Tampa Bay area, as well as the surrounding vicinities such as Orlando, St. Petersburg, and Sarasota. When Kimberley is not at her flagship makeup school in Beverly Hills, she teaches her makeup classes every other month in the South. To enroll, please inquire at MakeupSchoolTampa.com or by emailing or calling Bosso Makeup School Tampa directly.
No more than 4 students are accepted in each makeup course to ensure proper and meticulous attention.
Please visit Kimberley's Tampa makeup school website for FAQ's and pricing.