Tampa Makeup School
Enroll at Bosso Intensive Makeup Schools 2nd location in Tampa Florida!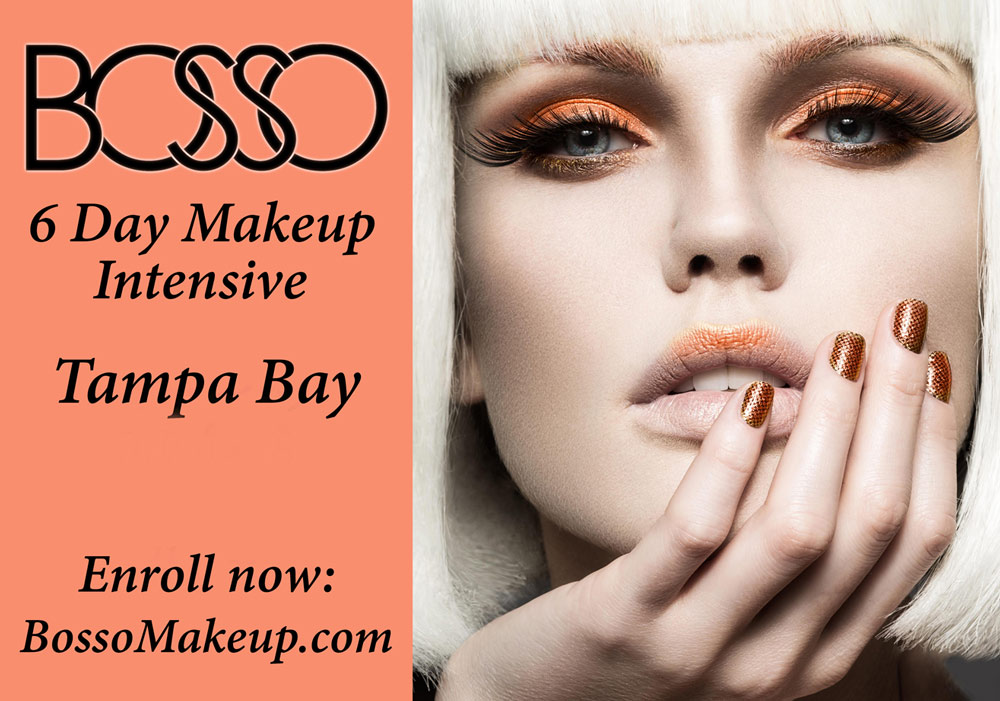 Next course begins: Please call for 2020 dates. (All Two, Four, and Six day Intensives)
TAMPA MAKEUP SCHOOL PRICING & ENROLLMENT
With going on 9 years since the Beverly Hills headquarters has opened it's doors, Kimberley has decided to bring her makeup school to Tampa Florida. Kimberley will be training and certifying aspiring makeup artists in the Tampa Bay area (New Tampa) as well as the surrounding vicinities such as Orlando, St. Petersburg, and Sarasota. When Kimberley is not at her flagship makeup school in Beverly Hills, she will be teaching her makeup classes every other month in the South, so for specific dates when Kimberley's 4 day and 6 day certification makeup courses will be in Tampa, or to enroll, please inquire by emailing or calling her directly. No more than 4 students are accepted in each makeup course to ensure proper and meticulous attention.
Please visit Kimberley's Tampa makeup school website for FAQ's and pricing.